Following his appointment as WWE creative director, Triple H has taken two terms off of Vince McMahon's list of forbidden words. After his father-in-law, the longstanding chairman McMahon, resigned after 40 years in charge, the illustrious wrestler assumed control.
One of Triple H's first decisions as creative director was to relax the prohibition on two words that had been restricted under McMahon's rule. But once the creative director withdrew them from the list, two of these words—"wrestler" and "wrestling"—have now been approved. The wrestling expert Dave Meltzer, confirmed that now that Triple H is in charge, the expressions are no longer forbidden.
"It was noted it was more relaxed and calmer, that the women felt there is going to be more focus on them and that the words wrestler and wrestling were no longer dirty words talent was instructed to never use without authorization, and almost everyone considers that a good thing," Meltzer noted via the Wrestling Observer Newsletter (H/T WrestleTalk.com).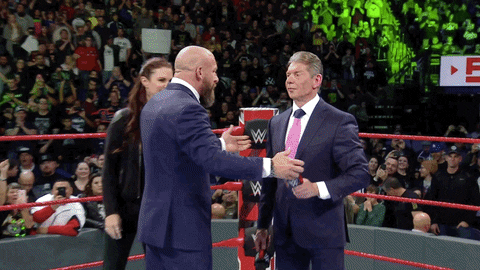 Even though Triple H quickly undid some of McMahon's efforts, he had nothing but love for the former boss, saying that the 76-year-old has left a "massive" void to be filled. Recently, the Cerebral Assassin appeared on the "Impaulsive" podcast, which is hosted by none other than the newly signed superstar Logan Paul. On the podcast, Hunter said, "I'll say this about Vince, massive shoes that I couldn't even dream of beginning to think I could fill.
"The gap there in this moment is massive but the opportunity to take it in a direction that it's never gone before is massive. I'm thrilled for that opportunity. We have an unbelievable team. It's never going to be one person, one person can't even begin to fill his shoes. "It's going to take an entire team of people to jump in those shoes because without him, there's none of this."