In a recent episode of Celebrity Jeopardy, retired NBA superstar Shaquille O'Neal found himself in the midst of intense competition against Jamal Crawford and had an epic rage moment after being outperformed by his fellow contestant.
Well, Shaq's and Crawford's banter is nothing new! On the NBA program, these two constantly engaged in amusing banter. Shaq doesn't hold back when it comes to expressing his feelings, however, Crawford maintains his composure. Together these two can uplift any sports lover's mood.
Shaquille O'Neal lost his cool after seeing Jamal Crawford's dominance
Shaquille O'Neal, Jamal Crawford, and Candace Parker reportedly featured in the game while standing behind desks on the NBA on TNT show on March 21. Adam Lefkoe, the show's Tuesday host, served as the game's host.
The first question was, " Among his most well-known roles, this actor played Disco DJ in 2004's "Starsky & Hutch".
Crawford correctly answered the question by hitting the buzzer first.
The second query was about a head coach.
" Toronto Raptors head coach Nick Nurse hails from this Midwestern state."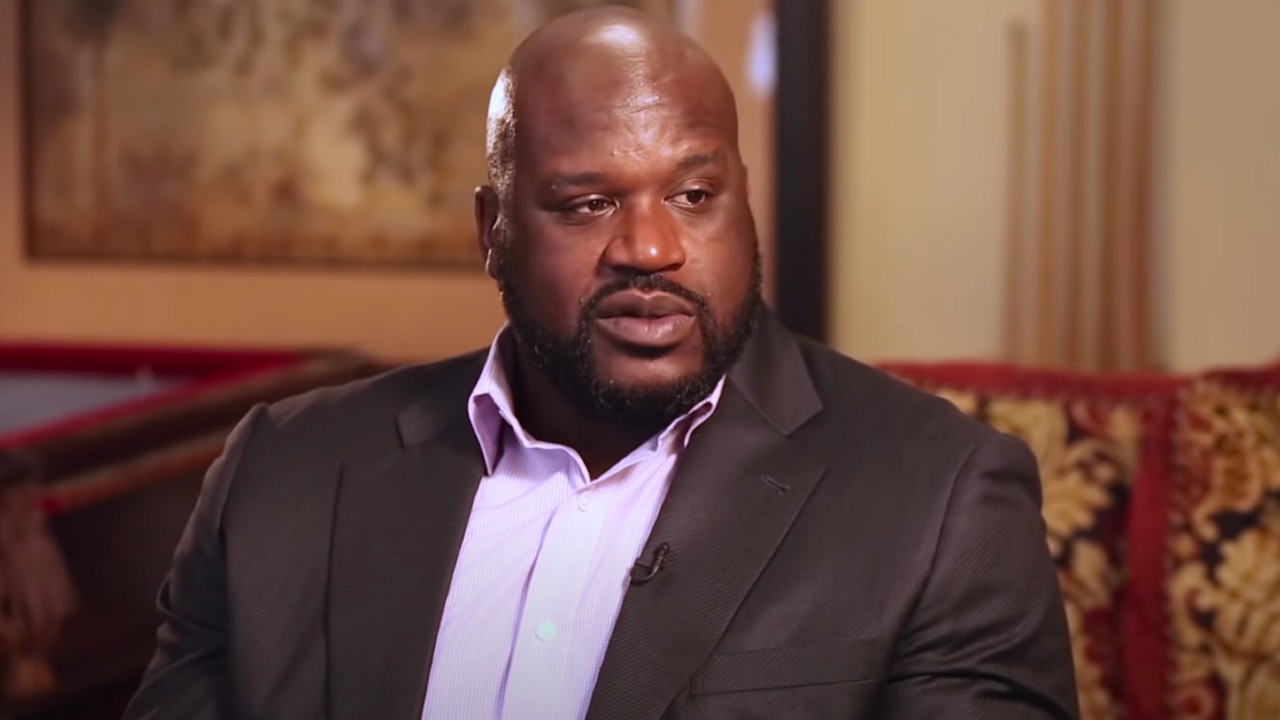 The shrewd man Crawford provided the appropriate answer this time, leaving Shaq agitated.
Following Crawford's dominance in the first two rounds, Shaq had a probability of winning Final Jeopardy by correctly answering a query about a historical Chinese leader.
"For his tomb, Chinese Emperor Qin Shi Huang commissioned 8000 statues made from this material," Lefkoe said and didn't even attempt to produce the former emperor's name.
Crawford pressed the buzzer first, giving him the opportunity to respond to the question. Shaq grew really agitated since he assumed he was the first to press the buzzer. He humorously attempted to softly headbutt the dry-erase board and punched it. Crawford finally allowed him to respond after some awkward back and forth, however, Shaq once again horribly failed as he couldn't give the correct answer.
Crawford hit the buzzer back and answered the question correctly.
O'Neal lost his cool and slammed the white dry-erase board on the desk three times, shattering it into four pieces, after the host said that the answer was accurate.
.@SHAQ lost his cool when @JCrossover dominated celebrity jeopardy 😂pic.twitter.com/OfJtfucxhr

— NBA on TNT (@NBAonTNT) March 20, 2023
Between Shaq and Crawford, Candace Parker didn't seem to care as she was just giggling throughout the entire game.
Did you enjoy the show? Who impressed you in the game? Tell us in the comments.