Mercedes's best player, Lewis Hamilton is one of the most successful Formula One Grand Prix racing drivers of all time. He has put pen to paper on a new Mercedes contract that will keep the seven-time world champion onboard through the 2025 season, with teammate George Russell also retained for the same period.
Hamilton, now 38, was in the final year of his existing Silver Arrows deal and had been in talks with team boss Toto Wolff for several months, with those discussions eventually resulting in fresh terms, however, Toto Wolff has offered an insight into why contract negotiations with Lewis Hamilton were "tricky."
Mercedes boss Wolff confesses challenges due to infrequent talks
As Wolff spoke to the media, he confesses how there is a lot of miscommunication between him and Hamilton regarding the contract as they rarely see each other face to face outside of race weekends.
"The negotiations with Lewis are always different because we talk when we see each other and then sometimes we both disappear into different parts of the world, and then it's tricky," he said.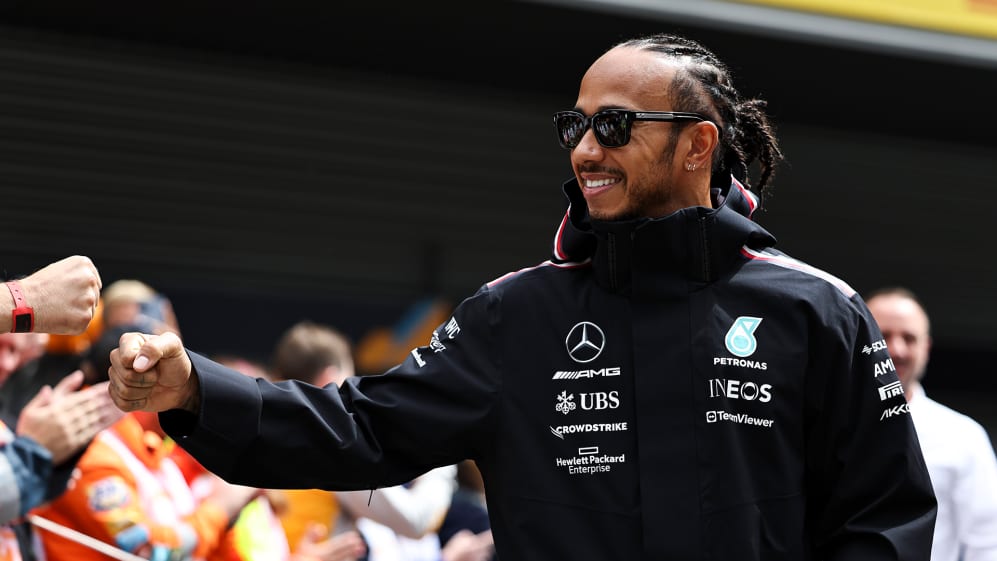 "We were pretty clear with the main terms before the summer.
"Then obviously you just need to put them in a contract with lawyers. That can be more tricky." The manner in which Toto expresses his concern raises questions of various communication and thought gaps between the Briton and him. Sir Lewis Hamilton is among the most popular celebrities in the world and it is this image which might trouble the principal, sometimes.
Lewis Hamilton extends Mercedes contract through 2025 season
As mentioned earlier, this month, Mercedes announced that it had reached an agreement with Hamilton to extend his deal for another two years which means until at least the end of the 2025 campaign, taking him beyond his 40th birthday.
Many players including George Russell, is a huge fan of the racer's determination to win and work under pressure. When asked about him, without no hesitation, George commented on their compatibility by saying "Continuing with our current driver line-up was a straightforward decision. We have the strongest pairing on the grid and both drivers are playing a crucial role in the team to move us forward. The strength and stability they provide will be key building blocks for our future success."
"Our partnership with Lewis is one of the most successful in the sport's history. It was always a formality that we would continue together – and it's energising for us all to be confirming that publicly. His qualities as a pure racing driver are illustrated by his remarkable track record; but over our years together, he has grown to become a pillar and leader of our team.
"Those leadership qualities are crucial as we focus on fighting for world championships again. As F1's biggest global star, he has also played a key role in shaping our commitments to diversity, inclusion and sustainability, that will be foundations for our success in the years ahead."
Do you think extending Hamilton's contract was a good decision? Please let us know in the comment section below!