A few weeks ago on SmackDown, John Cena made his WWE return and became involved in a heated storyline with Jimmy Uso and Solo Sikoa of the Bloodline, while AJ Styles also kept a close eye on the Bloodline duo. The Cenation Leader was initially supposed to sign a contract, but he and his partner "The Phenomenal"AJ Styles were attacked by Sikoa and Uso, resulting in Cena being sent to the hospital.
Cena had originally intended for LA Knight to join him, but Knight missed last week's SmackDown due to COVID-19 symptoms. He returned this week to assist Cena against Sikoa and Uso. Now, Los Angeles Knight will team up with John Cena at Fastlane.
Who is John Cena's partner against Jimmy Uso and Solo Sikoa in WWE Fastlane?
Various episodes and segments unfolded on Friday Night SmackDown leading up to WWE Fastlane. John Cena expressed that if he couldn't find a partner, he would compete alone in a handicap match against Jimmy Uso and Solo Sikoa at Fastlane. Unfortunately for AJ Styles, he was ambushed backstage while considering assisting the Cenation leader.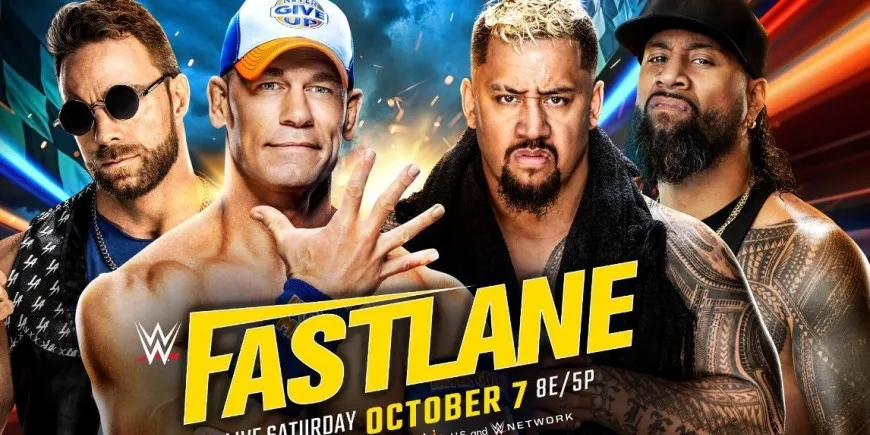 On the September 29th episode of SmackDown, John Cena made a brief appearance, mentioned his Fastlane match, and promptly called out Jimmy Uso and Solo Sikoa, facing them alone as he had previously committed since he couldn't find a partner.
Cena found himself cornered and attacked by Uso and Sikoa in the ring, but Drake Maverick rushed to his aid, and together, they managed to clear the ring by taking on the Bloodline. After some negotiation, Knight agreed to be Cena's tag team partner at WWE Fastlane.
LA Knight returns to WWE SmackDown to make the save for John Cena
Sikoa and Uso spent most of their time backstage during the collaboration, assaulting individuals in their anger. They issued severe threats against Cena and anyone who joined forces with him. Cena asserted that he would find a partner to face them at Fastlane or go it alone.
While Sikoa was assaulting Cena, Cena managed to push Jimmy over the ring apron and onto the floor. The Bloodline continued to dominate, just as they did in last week's attack, positioning Cena on the announce table in anticipation of a big move.
As Cena's music hit, LA Knight rushed to the ring with a resounding roar. Since the 40-year-old star saved the day, he took the contract, signed it, and then celebrated with Cena as the show concluded. Cena had previously endorsed Knight at Payback, and now that Knight has signed the deal, the Cenation Leader will hold him in high regard.
Are you looking forward to John Cena's match against Bloodline in the Fastlane? Leave your feedback below.