The introduction of Brian Pillman Jr. to NXT is being built up with interesting vignettes that fans can't wait to see. After his contract with AEW ended on July 11, 2023, it was rumored that Pillman Jr. had signed with WWE.
Finally, following in Jade Cargill's footsteps, wrestling star Brian Pilman has signed with WWE. The broad and strong roster of WWE was raised up by the short appearance of this man at NXT No Mercy.
USA Network confirm Brian Pillman Jr.'s NXT arrival
Pillman and Griff Garrison used to compete together for AEW as the Varsity Blonds tag team. Despite being the son of the legendary "Flyin'" Brian Pillman, the younger Pillman had trouble getting regular airtime and backing from AEW executives despite his obvious talent and family connections.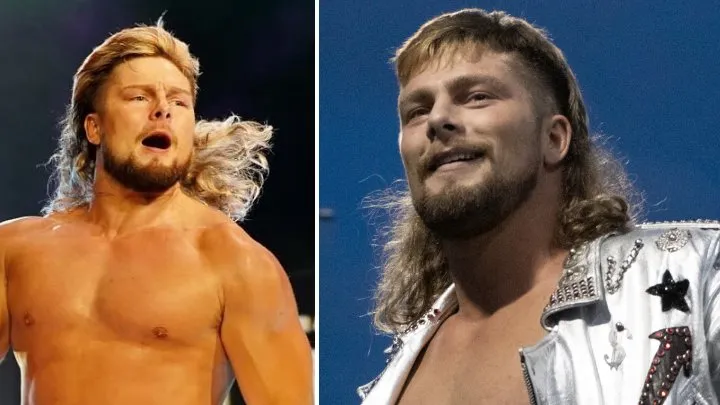 When compared to other second-generation wrestlers, none compares to Brian Pillman Jr. in terms of athleticism or WWE legacy. While announcing Pillman Jr.'s NXT debut, USA Network called him a "Superstar" and a "world-class athlete," which received mixed comments on Twitter. His AEW career earned him both accolades and the title of "jobber" from supporters.
USA Network wrote, "The rumors are true: Brian Pillman, Jr. is the latest pro wrestling prodigy to make the jump to WWE! Following in the footsteps of megastar-in-the-making Jade Cargill is Pillman, Jr., who eagle-eyed members of the WWE Universe noticed making a blink-and-you-missed-it appearance during NXT No Mercy on September 30."
Brian Pillman Jr.: father, family, wrestling career
After seeing him perform in other organizations, many people predicted that he would find success in WWE. He will benefit from training at the Performance Center and competing against young talent in NXT, both of which might lead to a call-up to the main roster. The popularity of his father's name helped convince WWE to sign him.
Before his untimely death in 1997, his father Brian Pillman left a history in professional wrestling as an unpredictable figure both in and out of the ring. His injuries from a car crash made for some frightening moments in WWE, even if he wasn't constantly focused on in-ring action. One such occasion in 1996 placed him in a difficult position on Monday Night Raw.
However, there are rigorous requirements to meet when signing with WWE, and having a familial connection to the company is no guarantee of success. Despite a bright start with AEW, Pillman Jr. made just a handful of appearances in the company's last year of operation (2023). The wrestling world is excited about his new venture with WWE.
It will soon become clear whether or not he is worthy of continuing his father's legacy. Leave your thoughts on Brian Pillman Jr.'s signing with WWE below.