Both Tom Brady and Patrick Mahomes are the owners of such an immense fortune which is a matter of illusion to thousands of common Americans. But as the former quarterback kept his toe on the NFL long ago than Patrick Mahomes did, he obviously possesses a great fortune than him.
Let's pull out the curtain from the net worth of Tom Brady and Patrick Mahomes to discover who the richer player is.
Who is richer Tom Brady or Patrick Mahomes?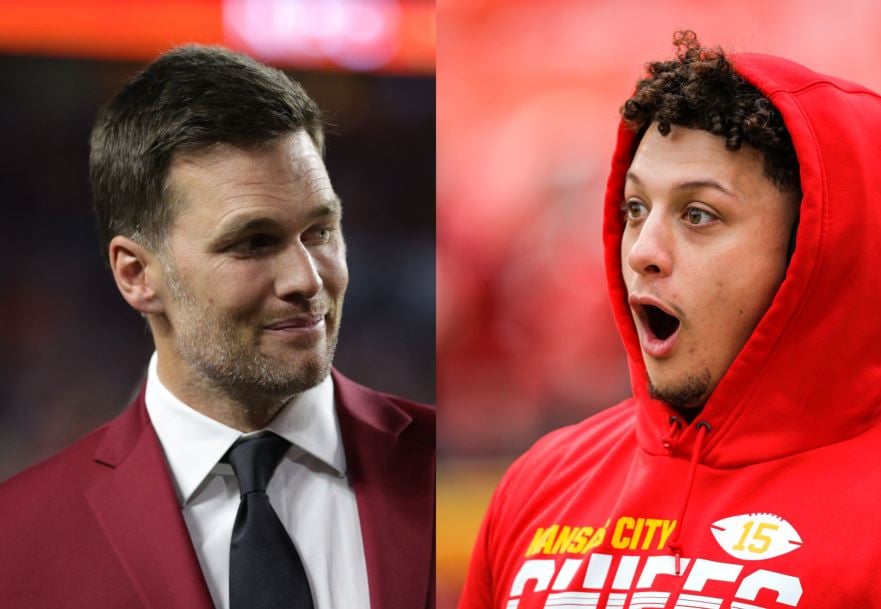 Tom Brady is a retired football quarterback who played 20 seasons of his career with the New England Patriots and the final three with the Tampa Bay Buccaneers. On the other hand, Patrick Mahomes is a quarterback for the Kansas City Chiefs and started his NFL journey in the year 2017.
Let's compare the net worth of the two quarterbacks-
Tom Brady
Age-45
Draft Year- 2000, 6th round 199th pick
Debut Team- New England Patriots
Super Bowl Win-7
Net Worth- $287.5 Million
Patrick Mahomes
Age- 27
Draft Year- 2017, 1st round 10th overall pick
Debut Team- Kansas City Chiefs
Super Bowl Win-2
Net Worth- $40 Million
The seven-time Super Bowl winner made his debut on the NFL grounds in the year 2000 while Chiefs QB made his debut 17 years later. In terms of salary and contract, Brady has earned a vast amount compared to Mahomes. On the other hand, a huge chunk of Brady's income comes from endorsements and media presence.
This duo may be the stars of the same universe but there is no sourness between their relationship. Tom once visited Mahomes' locker room and encouraged him to shine more in his career.
Patrick Mahomes has already started following the path of the greatest QB, Tom Brady and he has his entire life ahead of him to flourish and get better with every future game. So, it is pretty obvious that by the time Mahomes will reach Brady's age, he will be standing at the cusp of glory.