The Memphis Grizzlies are suffering in the absence of some of it's key players. Steven Adams will miss the season because of a knee injury. In addition to this Ja Morant has been suspended for 25 games owing to an incident regarding him flashing a gun.
It's a tough time to be a Memphis fan given their misfortune. The Grizzlies are already in the last position in the Western Conference standings and desperately need someone to step up and lead them. The NBA offered a sum of $6.3 million to the Memphis Grizzlies during these difficult times.
Why did the NBA give $6.3 million to the Memphis Grizzlies?
Despite a challenging beginning to the season, the Memphis Grizzlies still have space on their roster to grow. According to Shams Charania of The Athletic, center Steven Adams'sustained injury before the season began.
When a player is injured and out for the duration of the season, an over-the-cap team can still spend some money, thanks to this exception. It is usually worth either half the injured player's salary or the mid-level exception—Adams is owed $12.6 million this year. The exception can be utilized by the Grizzlies until March 11th.
They can use it to make a trade acquisition, sign a free agent, or claim a player off waivers. If Memphis wishes to make use of the exception, there must be a vacant roster spot. Adams had to have surgery on his PCL because he wasn't healing from his rehabilitation, which meant he would be out for the entire season.
Adams averaged 8.6 points, 2.3 assists, and a career-high 11.5 rebounds per game in 42 games during the previous campaign. Without Adams and star guard Ja Morant—who is suspended for the first 25 games of the season—the Grizzlies have struggled. With a 2-9 record, they have the worst record in the Western Conference.
Grizzlies performance this NBA season with Steven Adams
Steven Adams played a big role in strengthening the Grizzlies' defense last season and also increased their rebound rate. Although Adams does not score many points, he makes the small plays—the hustle plays that help in winning games, something the Grizzlies will be missing this season.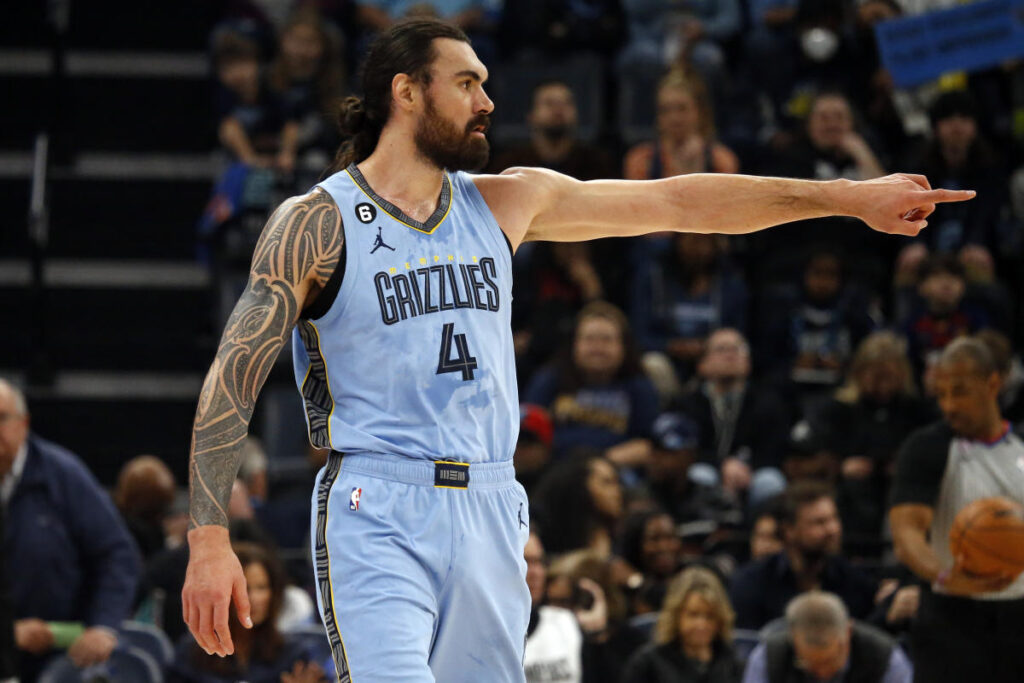 Ideally, in the case of a Steven Adams injury, the void would have been filled with Brandon Clarke, but he is also suffering from an Achilles tear and will be out for an indefinite period. In the absence of Steven Adams and Brandon Clarke, the workload on other Memphis players will increase.
What are your thoughts on Memphis' performance without Steven Adams? Feel free to share with us in the comments below.