Dwayne "The Rock" Johnson surprised fans at Smackdown in Denver, Colorado, by returning to WWE after an unexpected absence of over four years. The audience went crazy when he stepped out to the tune of "Electrifying," one of his most recognizable songs.
Despite rejoining wrestling in October this year, The Rock's most recent news has a political slant. Combining his showbiz and political interests, he met senators on Wednesday at the U.S. Capitol Hill to talk about some of his major roles and entertainment ownership.
Why did The Rock meet with U.S. Senators on Capitol Hill?
Montana Senator Jon Tester hosted Hollywood superstar The Rock on Capitol Hill during the visit. Senators Lindsey Graham, Mark Kelly, Tammy Duckworth, Susan Collins, and Todd Young were all present. Senate Majority Leader Chuck Schumer had a brief photo opportunity afterward.
The Rock was peppered with questions from the press during the picture shoot, but he remained silent when asked about a possible run for president. After the meeting in Senator Durbin's office, Senator Kelly said that they discussed ways to boost military recruitment.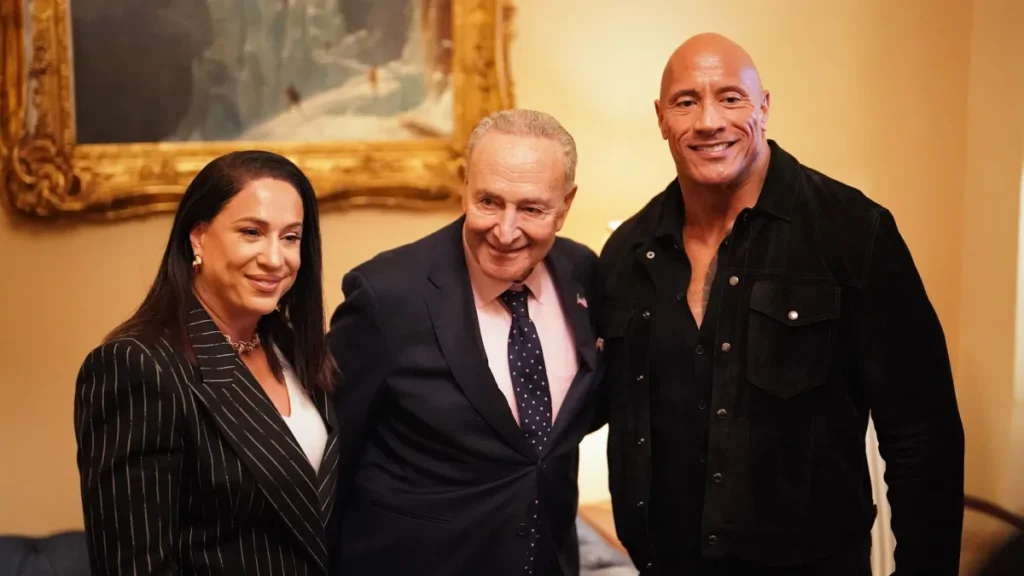 U.S. military enlistment and the XFL were discussed during the meeting. As a co-owner of the XFL, Johnson was invited by Senator Tester to talk about military recruiting. As speculation about The Rock's possible candidacy for president grew louder in the presence of the press, Senator Durbin hailed the meeting as "great" and referred reporters to Senator Graham for further information.
Fans worry that Dany Garcia and Dwayne Johnson may depart if the XFL merges with the USFL. For those who were concerned that the XFL wouldn't exist in 2024, this is encouraging news. The NFL has partnered with the US military, and current negotiations might bring it to spring football. Despite expectations, the USFL and XFL pact may not be announced until December due to CBA discussions and Thanksgiving.
How can The Rock's influence help the U.S. Senators' cause?
The XFL's co-owners, including Dwayne "The Rock" Johnson and Dany Garcia, met with senators on Capitol Hill to discuss the league's potential role in boosting military recruiting. The Rock commented on the wild speculation about his running for president.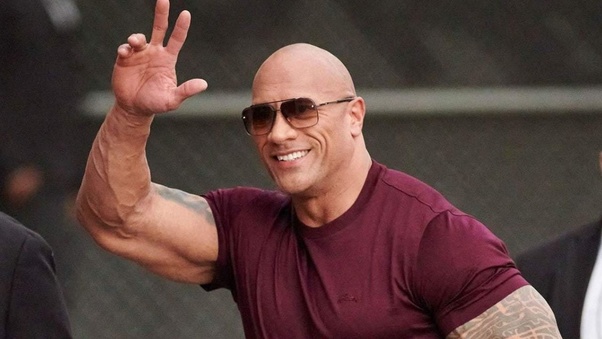 A presidential candidacy was suggested to him by both parties before the end of 2022, he said on Trevor Noah's show, but he turned it down to spend more time with his girls. Senators think the Army, Navy, and Air Force could use a boost in recruiting if The Rock had his way with them because of his influence and power. Dwayne is taking a break from politics for the time being so that he may spend more quality time with his family.
Dwayne Johnson, without a doubt, is one of the most busiest people in the world, with the ability to prompt Senators to contact him about military influence. Do you believe this method will be effective? Share your thoughts in the comments.