WWE is thriving as its programs, like Monday Night Raw and Friday Night SmackDown, continue to set ratings records. They've also discovered new revenue streams, such as having communities compete to host pay-per-views. Now, WWE is revealing its best-selling wrestlers on ShopWWE.com, and Cody Rhodes is one of the biggest names.
Recently, WWE released the top-selling superstars of 2023, and it's no surprise that two of the greatest names in wrestling, including Cody Rhodes, are topping the list. As a result of this recent success, Rhodes' apparel has become the most popular choice among fans.
Cody Rhodes tops WWE merch sellers of 2023
To no one's surprise, Cody Rhodes has been WWE's best merchandise seller of the year, outselling even Universal Champion Roman Reigns. Third place goes to LA Knight, followed by John Cena, and finally, the fifth spot goes to Rhea Ripley.
Groups like The Bloodline and Judgment Day, as well as individuals like Seth Rollins, Rey Mysterio, and Kevin Owens, make up the top 10. Wrestlenomics analyzes WWE Shop sales, and most names match their year-to-date Top 20.
While Wrestlenomics does not measure in-person purchases at live events, it does hint that WWE may not have included inactive talent in their list. Merchandise totals for particular wrestlers and factions may be computed differently, or there may be other goods outside "Apparel" that contribute to the discrepancy in sales.
Roman Reigns, Cody Rhodes comparison for 2023
As the current Universal Champion and the WWE's biggest star, Roman Reigns takes a lot of heat for only wrestling part-time. With just a few weeks left in 2023, Reigns has only wrestled 11 times. This is a decrease of 79% from 2022.
The Big Dog has made fewer title defenses in 2023 while owning the championship for a remarkable 1,170 days and counting. Cody Rhodes may capitalize on this by becoming the face of WWE. Cody has competed in a greater number of bouts this year than Reigns has, with 93 to be exact.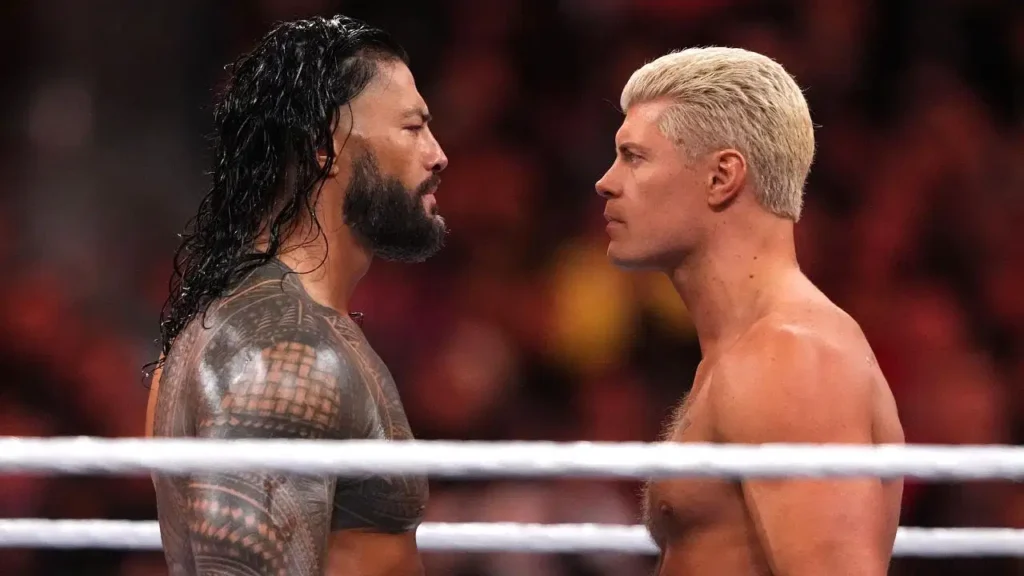 Reigns, who was once an immense villain, has now become a special attraction, appearing less often in the ring and more frequently on WWE television. Do you believe WWE should reschedule Roman's ring appearances so that he can become the company's face again? Share your opinion in the comments.