Professional wrestling is a sport that sees two or more competitors brawling inside a ring in front of thousands of people. Although matches are choreographed and the outcomes are predetermined, the injuries sustained in the ring are real.
Some of those injuries resulted in a wrestler's career coming to an end and sometimes, it even leads to their tragic demise.
During a match, a wrestler's life is in the hands of their opponents, as a slight error or miscommunication could lead to a fatal accident. Pro wrestling is a tough job that requires wrestlers to spend a lot of their time on the road.
A lot of these athletes go through physical and emotional pain and they turn to drugs and alcohol to combat the pain, resulting in them doing things they would otherwise never have done.
Some have even gone as far as taking another person's life. Whether it was accidental or intentional, here are ten professional wrestlers who have committed murder.
---
#10 Brian McGhee
Brian Michael McGhee may not be a familiar name to wrestling fans. He competed in WWE's developmental territory Florida Championship Wrestling under the ring name DT Porter after signing with the company in 2010. He was released in 2012 without being called up to the main roster.
Although McGhee didn't make it to the top in the wrestling business, he did, however, make headlines when he brutally stabbed his ex-girlfriend to death on 25 July 2013.
His ex-girlfriend, Bianca McGaughey, was brutally stabbed in the neck and torso in front of witnesses at her apartment complex. After taking her life, McGhee uploaded a picture of her bloody arm as his Facebook profile picture.
He was sentenced to life imprisonment, and he's currently serving time behind bars.
#9 Jimmy Snuka
Jimmy "Superfly" Snuka is known for his time with WWF (now WWE) during the 1980s. Snuka made the high-flying style popular in the WWF. He was later inducted into the WWE Hall of Fame in 1996. He is also the father of WWE Superstar Tamina.
On 10 May 1983, a few hours after his match, Snuka called an ambulance for his girlfriend Nancy Argentino, who had been injured. Nancy passed away due to craniocerebral injuries.
Although charges weren't pressed against him at that time, a default judgment in 1985 ruled that Snuka was responsible for Nancy's death. In 2015, 32 years after the incident, he was arrested and charged with third-degree murder and involuntary manslaughter.
He wasn't arrested though and walked away a free man until his death in 2017.
#8 Akitoshi Saito
Akitoshi Saito is known for his work in New Japan Pro Wrestling and Pro Wrestling Noah. On 13 June 2009, during a tag team match, tragedy struck when Mitsuharu Misawa suffered a spinal injury after a high-angle backdrop suplex from Saito.
Misawa, who was one of the biggest names in Japanese wrestling and had some great matches throughout his career, was later pronounced dead in the hospital. 
#7 Jose Gonzalez
Jose Gonzalez was a popular Puerto Rican professional wrestler. He was charged with the murder of wrestler Bruiser Brody but was acquitted of murder in 1989 after a jury accepted that he acted in self-defense.
Gonzalez reportedly got into an argument with Brody backstage during a wrestling event in Puerto Rico and he fatally stabbed the latter in the gut.
Tony Atlas, another wrestler who was at the arena when the incident occurred, said he witnessed the stabbing, but the knife was not recovered. González walked away free and continued to wrestle until 2006.
#6 Verne Gagne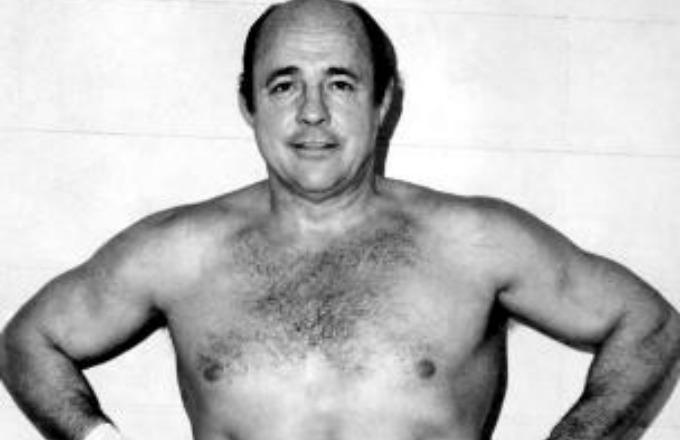 Verne Gagne was one of the biggest names during the early wrestling territory days. He was also the owner of the now-defunct American Wrestling Association (AWA).
In 2009, Gagne got into an altercation with his nursing home roommate, Helmut Gutmann. He body slammed the latter onto the floor then broke his hip by pulling back on his body. Gutmann was admitted to the hospital and died the following month from complications of the injury.
The death was officially ruled a homicide, but because of Gagne's dementia, he was not criminally charged.
#5 The Great Khali
Great Khali is regarded by many as one of the worst wrestlers in WWE history. Unfortunately for him, Khali had it much worse in All Pro Wrestling.
In 2001, APW wrestler Brian Ong died after receiving a flapjack from Khali. Ong, who previously had a concussion, was involved in a bout with the former WWE World Champion and took two consecutive flapjacks which landed him in hospital.
Ong's family brought a lawsuit against APW and they were awarded for damages of over $1.3 million.
#4 New Jack
New Jack is notorious for his time with ECW for his willingness to take dangerous bumps and his stiff hardcore wrestling style. Jack has four homicides to his name and he used to be a bounty hunter before becoming a wrestler.
In 2004, New Jack was scheduled to face fellow wrestler William Lane. During the match, the former pulled out a metal blade from his attire and stabbed Lane 14 times.
New Jack received various felony charges for the incident. He was also involved in the Mass Transit Incident in 1996, where he bladed an untrained 17-year-old Eric Kulas so bad that the teenager was left in a pool of his own blood.
The latter died years later due to complications from gastric bypass surgery.
#3 Ox Baker
Ox Baker killed not one but two people — unintentionally — with his finisher The Heart Punch. In 1971, Baker and his partner were wrestling in a tag team match against Alberto Torres and "Cowboy" Bob Ellis.
Torres was injured during the match and died three days later after taking the Heart Punch. A year later, Baker lost a match to Ray Gunkel, and following the match, Gunkel died in the locker room.
Ox Baker was never charged or blamed for the incidents and it never affected his rise on the pro wrestling scene either.
#2 Scott Hall
WWE Hall of Famer Scott Hall is one of the darkest figures in the business. In 1983, Hall got into a fight with a guy outside a nightclub. After the man pulled out a gun, Hall wrestled him until he got hold of the gun and he proceeded by shooting the man dead.
The NWO member wasn't charged with murder due to lack of evidence but he admitted that he killed the man in an interview with ESPN.
#1 Chris Benoit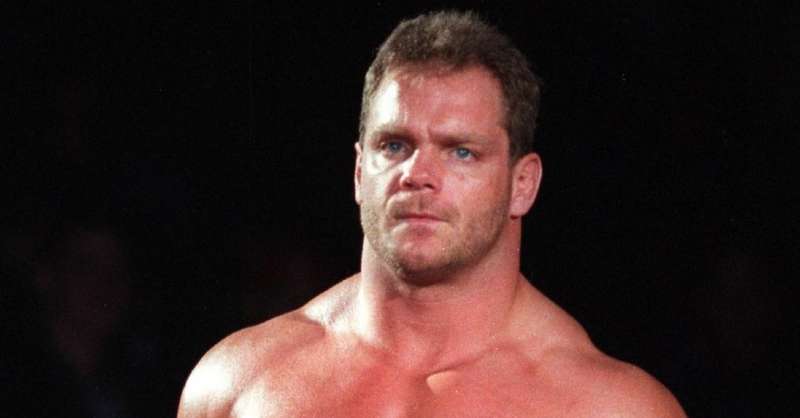 In one of the most shocking things in pro wrestling history, former WWE wrestler Chris Benoit murdered his wife Nancy and his son before committing suicide in 2007.
Though the whole thing was concluded, a large number of wrestling fans still believe that Benoit is innocent. Till today, many fans still call for WWE to induct him into the hall of fame.