Aside from his 2nd place finish in F2 in the 2018 Championship, Lando Norris has won in pretty much every karting and single-seater Championship he entered right from the start. His remarkable performance on track led to his inclusion in the McLaren Young Driver Programme in 2017, ultimately leading to his promotion to Formula 1 with the McLaren team in 2019.
His strong performance has since continued, resulting in a 2nd place finish at the 2023 British GP, and achieving McLaren's first podium finish this season. The young Brit showcased an impressive performance after defending against 7-time world champion and fellow British driver, Lewis Hamilton till the chequered flag. The McLaren driver has had an impressive record in Formula 1, earning the nickname, 'Last Lap Lando'.
Lando Norris explains the origin of his 'Last Lap Lando' nickname
Throughout the 2020 season, Norris has amassed the highest number of racing laps when compared to any other driver. His retirement at the 2020 Eiflel GP marks the driver's only non-finish of the season and one of four events in which he failed to score a point. In the early races of the season, Norris earned the nickname 'Last Lap Lando' due to his astonishing driving during the final laps of the GP.
A notable example was the 2020 Austrian GP, where Lando set the fastest lap time on the last lap, closing the gap to Mercedes driver, Lewis Hamilton, who received a 5-second time penalty. Norris's exceptional lap resulted in the first podium finish in his career.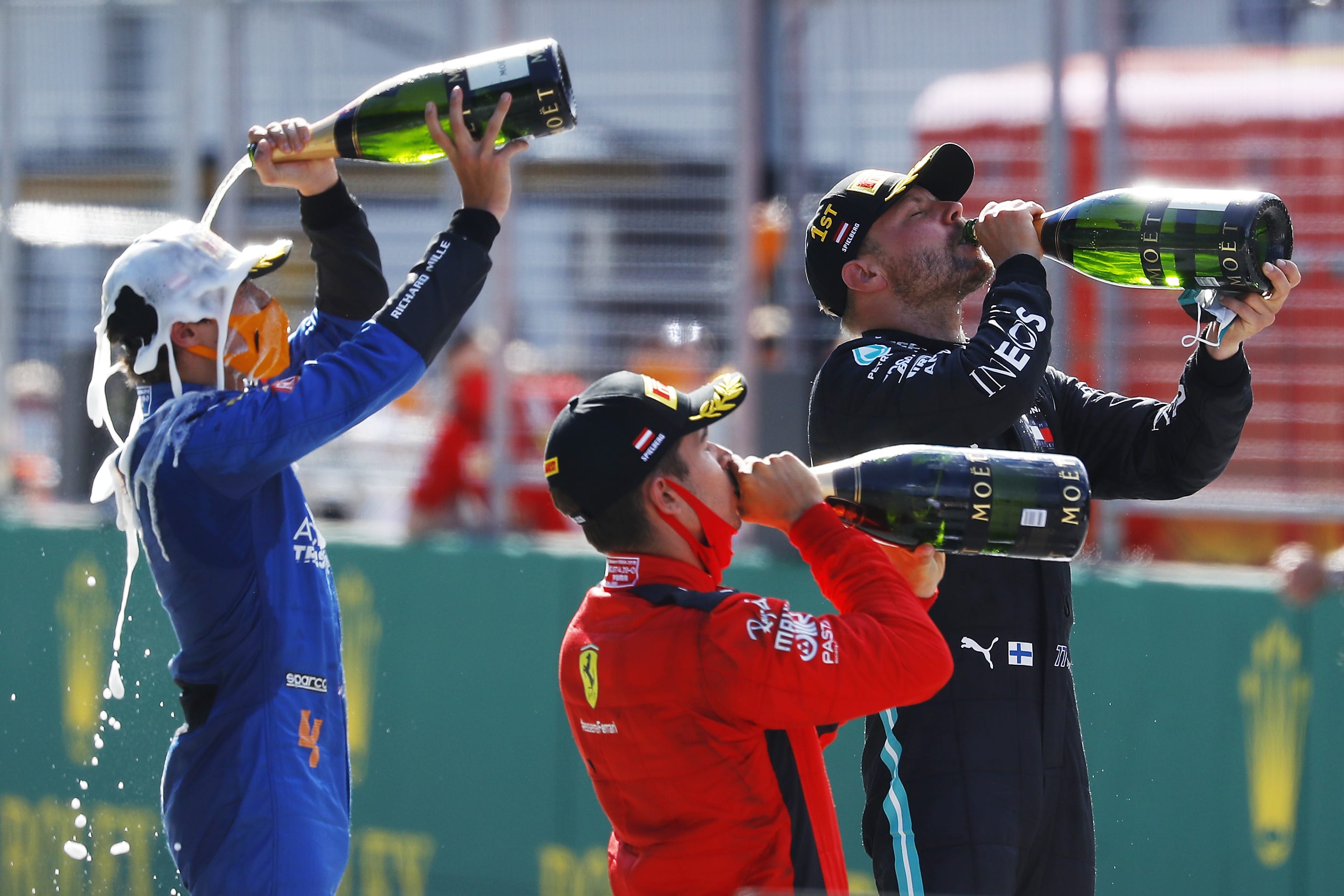 Just a week later at the Styrian GP, Lando continued to impress with his last lap heroics. He received further praise when he skilfully overtook then Racing Point driver, Sergio Perez, who faced difficulties, at the final corner of the Red Bull Ring, securing a 5th-place finish.
In an interview with Autosport on YouTube, the 23-year-old shared his views on the origin of the nickname.
Is Lando Norris leaving McLaren to join Max Verstappen's Red Bull?
Norris has recently hinted that he may consider moving away from McLaren if the team does not improve its performance in the coming years. The young driver has expressed his ambition to compete for the Drivers' title, further acknowledging that he is not willing to spend another 5 years in the sport without battling for the title.
Despite being widely regarded as a future world champion, Norris has yet to have a car competitive enough to consistently rival the top teams like, Red Bull, Mercedes, and Ferrari. Currently, McLaren's upgrade package falls short in comparison, limiting his opportunities to battle against the likes of, Max Verstappen, Sergio Perez, and Fernando Alonso.
Lando stated, "This has been my toughest season. I have experienced the highs and the podiums, but then it drops off to the worst it has been for me. I have a strong desire to win, but it feels so far away. It takes a toll on me when I am not close to fighting for points. I don't derive any satisfaction from it, and it hurts."
"When I realize I have already been in F1 for five seasons, I think, 'Damn. Time has passed so quickly, and I don't want to be in this position in another five years," he continued.
Unlike other talented young drivers such as Russell and Leclerc, Norris has faced limitations in terms of competitiveness due to McLaren's package. This situation has further fuelled his desire to explore options that would allow him the opportunity to drive for a stronger team in the future.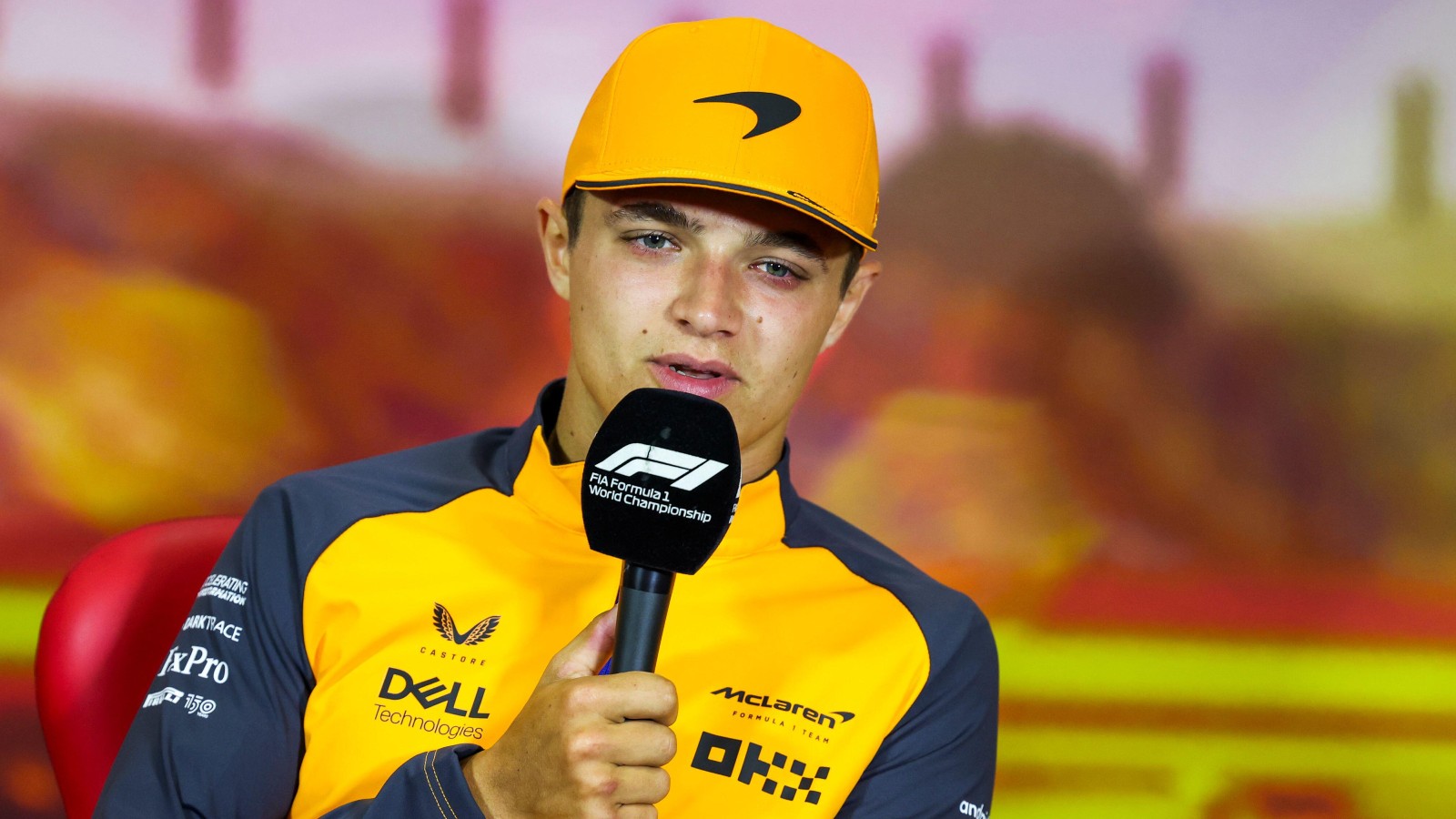 Norris admitted, "As a driver, you always keep an eye on things. It's something every driver on the grid does. Sometimes, I do think about what would happen if I were in a different position. However, I'm not someone who wastes time dwelling on it or wishing for something else. I've reached a point where I am content to keep focused and work hard."
"When the time comes for a change, it will happen. But I don't get carried away with those thoughts. Like everyone, I daydream about different aspects of life," he further added.
There have been recent sightings of Norris' manager in conversation with Red Bull advisor Helmut Mark, leading to speculation about a potential switch to Red Bull for the driver. Lando will probably respect the remaining two years of his McLaren contract before making any conclusive choices regarding his future.
What do you think about Norris siding with the Red Bull team? Will the 23-year-old actually make the transition? Share your thoughts in the comments below.