Rhea Ripley currently holds the Smackdown Women's Championship, which she won at Wrestlemania. On a recent episode of WWE RAW, The Judgment Day member was presented with a new belt and was named the Women's World Champion.
However, the WWE Universe feels that Ripley hasn't made any significant contributions toward the women's division and continues to support Becky Lynch as the main driving force.
The current Champion recently defended her title at Night of Champions 2023 against Natalya where she won dominantly. In addition to her matches against female competitors, Ripley has also engaged in heated confrontations with male members of the roster, including Solo Sikoa.
Why fans hate Rhea Ripley?
The WWE Universe on Twitter appears to be divided when it comes to opinions on Rhea Ripley's championship reign. Some fans believe that WWE is attempting to establish Ripley's legacy similar to that of the legendary Chyna. However, there are differing viewpoints regarding the direction of the creative team, with some feeling that it benefits Ripley but not necessarily the entire women's division.
The Nightmare fans feel that Ripley should be booked as strongly as Becky Lynch and believe the creative team hasn't invested enough in her title reign. They argue, this not only weakens Ripley's run but also has a negative impact on the overall women's division.
WWE are relying on Becky Lynch to carry the RAW Women's Division while the actual champion, Rhea, has contributed little to nothing to the division itself since WrestleMania.

Take Becky out, and that division would be dead in the water. She's the life of the division right now. pic.twitter.com/GASDYZ6fqk

— Andrew (@bigtimeEST) June 13, 2023
If they want Rhea as this generation's Chyna, fine. Good for them.

Doesn't mean they need to neglect the rest of the women's division to do it. It's hurting them all having nothing to fight for.

— Andrew (@bigtimeEST) June 13, 2023
Fans have also expressed concern about the knee injury of The Judgment Day member. Initially, the faction didn't garner much attention, but with the addition of the Nightmare, it has experienced significant growth. This indicates that fans don't necessarily have a strong dislike towards Ripley herself, but rather have issues with her current creative direction in the company.
Becky Lynch impact on WWE women's division?
Aside from Rhea Ripley, former multi-time women's champion Becky Lynch has also made a significant impact on the WWE women's division.
Lynch gained a tremendous amount of fan support during her run as "The Man" in 2018. The Irish Lass Kicker achieved a major milestone by main-eventing WrestleMania, a feat that only a few women have accomplished thus far. Lynch's contributions to the women's division have been highly regarded and have played a crucial role in elevating the status and opportunities for women in professional wrestling.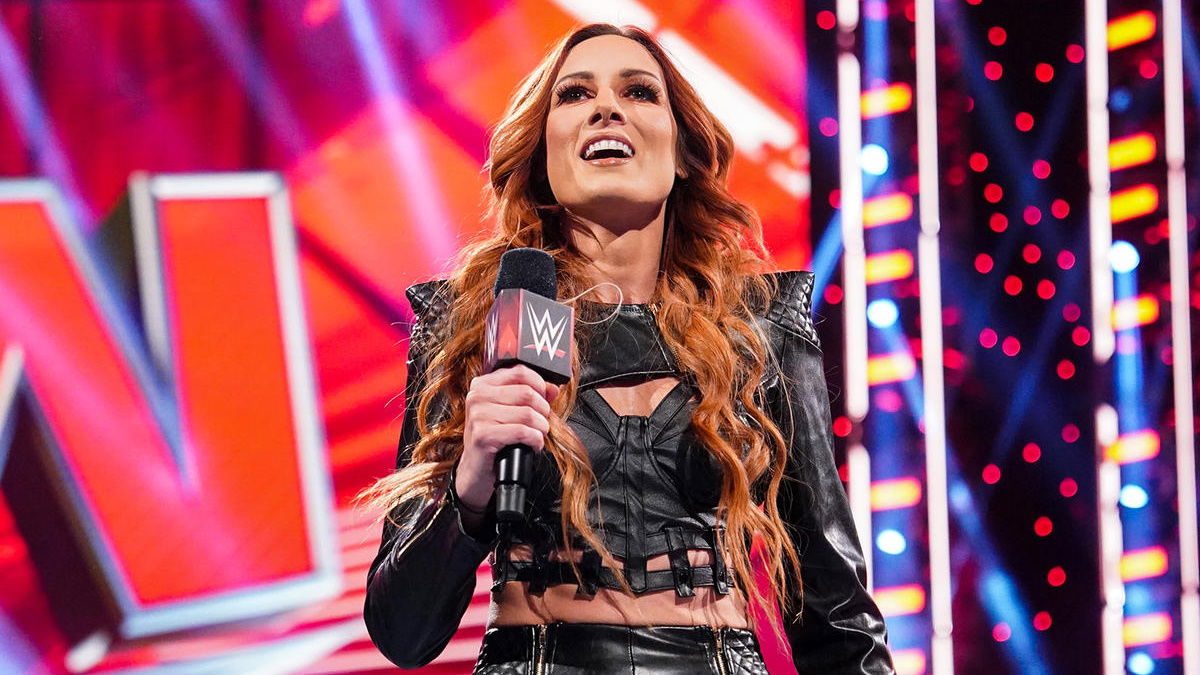 Currently, Becky is engaged in a feud with Zoey Stark, who has aligned herself with WWE Hall of Famer Trish Stratus. Stark assisted Stratus in defeating Becky at Night of Champions.
The ongoing storyline on RAW is generating interest among fans, and it will be interesting to witness how the feud progresses and what twists and turns may occur in the coming weeks. The involvement of Trish Stratus adds a layer of nostalgia and excitement to the rivalry, making it a compelling storyline to follow on RAW.