The championship of this season is going to Max Versatappen's tally, making him the second youngest bi-champion in F1 history. But the path to achieving that was certainly not easy. As per Fernando Alonso, another two-time world champion, it was the racer's innate adaptability that no one could teach.
In an interview with the Spanish driver, he highlighted Max's brilliance, saying, "You cannot teach that. I think it has to come from yourself. There are drivers that they need more time, they need to study more data, they need all the Friday to analyze and compare with a team-mate and slowly make little steps until they are 100% ready for qualifying."
"And there are others that are 100% in FP1. Max is one of those, and he has always been like that, from go-karts to now. It should not be a surprise to anyone, "he added.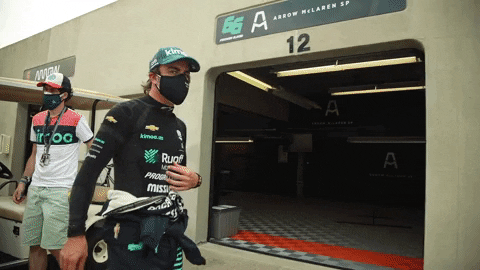 With Verstappen belonging to a racing family, he received his guidance from his father, who trained him in carts from a young age. The natural ability to handle a racing car was drilled into the Dutchman, and it only got better with time.
After winning the Japanese GP, Alonso congratulated his fellow two-time world champion and welcomed him to the club. Due to intense rain, the race track at that time was tricky to drive through. While some teams struggled to make the perfect decision, both the Red Bull drivers secured the first two positions.
In Formula One, adaptability is a must, as there are various challenging situations where the drivers and the team must show their keen insights to complete the race.
The keen sensitivity and heightened preciseness of the Red Bull driver were one of the key reasons for Verstappen's win. With his incredible senses and team Horner's support, we can surely expect some incredible performances from this Bulls racer.