'You gotta give us something' journalist Ariel Helwani addresses Tony Khan interview as one of the most frustrating of his career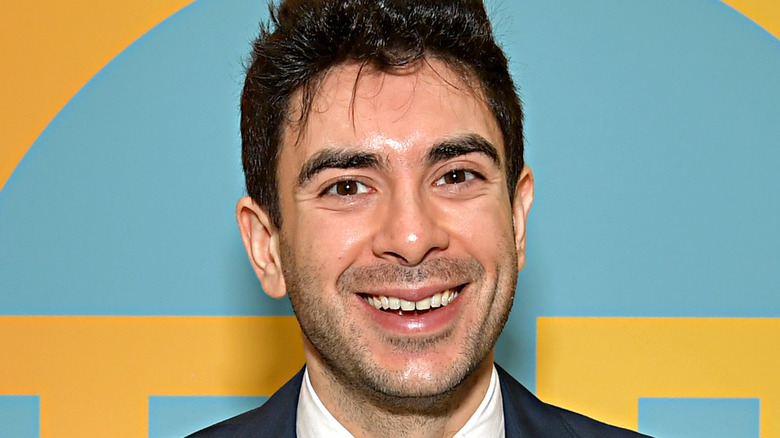 Journalist Ariel Helwani recently interviewed AEW's president, Tony Khan and the interview went downhill. It was the most unpleasant interview for Khan because he is currently under criticism and scared to face the media.
There were some controversies surrounding the promotion of All Elite Wrestling, but that didn't stop Mr. President from making an appearance and interview. Among all these appearances and interviews, one interview was horribly bad as he didn't give any answers about a recent controversial topic. The interviewer, Ariel Helwani, said it was the most annoying interview he had ever done.
In the most recent episode of MMA HOUR, Helwani addressed the interview. He said, "Now the Tony Khan interview. I did this interview with Tony Khan last Tuesday night. It aired Wednesday night. It was for the YouTube channel. You can check it out. Look, whatever I'm saying here is going to piss off the AEW super marks, but I'll just say this, one of the most frustrating and, to a degree, not so fun interviews of my career.
Ariel Helwani says interviewing Tony Khan last week was one of the most frustrating interviews of his career

(via The MMA Hour) pic.twitter.com/6dlPuizXlZ

— WrestlePurists (@WrestlePurists) October 12, 2022
He further added, "Because as you may have seen, he didn't want to answer anything. Now look, if you're going to come on and promote x, y, and z, great! I'll play that dance with you like I did at the beginning, but you've got to give us something. To not even tell me like how you were feeling, I'm not asking for specifics on, alright fine I asked, "is Punk going to wrestle for you? Is he coming back?" You don't want to get into it? Fine. But just tell me how you were feeling. "
Later, Helwani also criticized the AEW's fans. He thinks AEW has the most blind fanbase as they always try to defend anything that comes against AEW. This blind base is one of the reasons why there is this awkward act coming from Tony Khan.