$200 Million Worth Kevin Durant talks about being exploited: "So I didn't know who to turn to"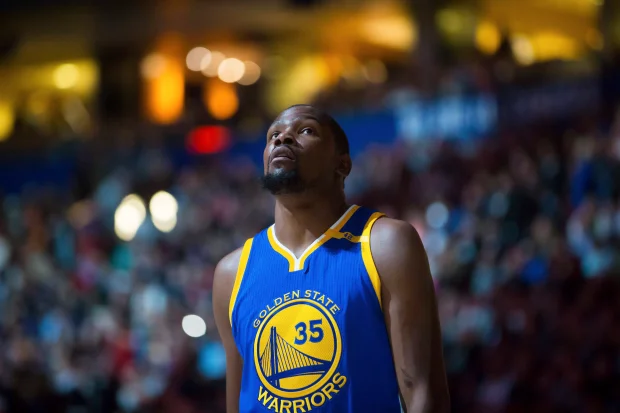 Kevin Durant got his start in the NBA in 2007 when he was only 19 years old. During his early years as a rookie, Durant has seen a fair number of ups and downs. However, if we take away the period of struggle, KD has developed into the seasoned veteran he is now.
To be more specific, Durant possesses a net worth of $200 million thanks to his basketball career. He was able to amass this fortune with the experience he achieved during his early days. KD made history by becoming the first rookie to win the Naismith College Player of the Year award. The achievements of Durant on the court made him well-known throughout Texas. The 12-time All-Star, however, believed that he was exploited by the NCAA and University of Texas for their own financial gain.
The Brooklyn Nets guard gained a lot of fame in his freshman year. One day when he noticed a no. 25 jersey on the rack without his name on it, he became aware of the NCAA's activity. Durant became perplexed by the scenario and realized that the NCAA and the institution might have been profiting off of his fame on the side.
Exaggerating the incident, Kevin enunciated, "So I didn't know who to turn to, I had no guidance, and I was going to the NBA the next year. So it was like, I just want to play the ball." Furthermore, he firmly believes that if he hadn't faced that particular event in his earlier days, he couldn't have amassed a $200 million fortune.
Durant never had to look back after that day, and with the aid of his experience, he has been making all the wise choices that have increased his riches. Besides, not every athlete is born with "effective business decision-making" skills like the Lakers superstar LeBron James.