The WrestleDream card card comprises just 10 matches, yet numerous AEW personnel, including Tony Khan, have alluded to this event marking a new era for the promotion. While there are various theories circulating, the primary focus is on the potential for new debuts, ranging from promising talents to established stars like Edge.
The highly-anticipated question about Edge's next move has been resolved. Following his final WWE match against Sheamus in August, The R-rated star made his inaugural appearance in AEW. His introduction to AEW was meticulously planned, resulting in a series of captivating plot twists.
Adam Copeland FKA Edge makes AEW debut
In a surprising turn, WWE Hall of Famer Edge, also known as Adam Copeland, has joined AEW. This unexpected appearance at AEW WrestleDream left fans in shock. Wrestling enthusiasts like The Chadster were taken aback by this development, as it was a shocking turn of events. Clues had hinted at Edge's possible move to AEW, which is now official.
The WWE Hall of Famer, Adam Copeland, has made a special debut in AEW. This unexpected return during Wrestle Dream created a buzz among fans. Edge was set to face his former best friend, Christian Cage, which added to the excitement.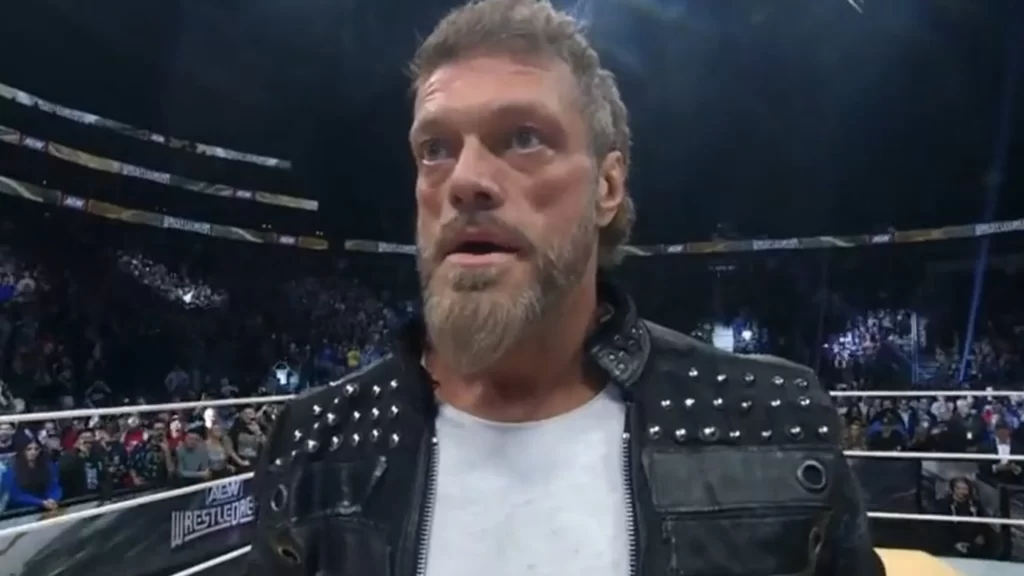 Following Cage's victory against Darby Allin, both Cage and Nick assaulted Allin. Allin was helped by Sting, but then Luchasaurus came in, making it a three-on-one fight. In that exact moment, Edge made his entrance to his popular WWE theme music, "Metalingus" by Alter Bridge, with the crowd roaring in response.
Adam walked into the ring and asked for the chair from his former tag team partner. Cage gave it up due to their shared past. Sting, however, headed for more problems as history repeated itself with an unexpected twist.
Adam Copeland rescues Sting, Darby Allin
Christian Cage successfully defended the TNT championship with a low blow against Darby Allin on last night's AEW WrestleDream. Nick Wayne appeared at the end of the battle, pretending to help Allin at first, but then turned on him and used the title to attack him.
Sting also joined but he was unable to save Allin. Due to Adam Copeland's (Edge) shocking appearance, viewers of both AEW and WWE got shocked. Instead of helping Christian Cage, Copeland turned on his best buddy and assaulted three of them. A chorus of "holy sh*t" erupted from the audience.
Adam Copeland showed appreciation in the ring by shaking hands with Sting and Darby Allin while Christian Cage was walking down the aisle showing off his TNT Title. Adam and Christian's distant yet profound gaze at each other caused some uproar in the wrestling community. Tony Khan, an AEW representative, verified Copeland's contract and thanked the audience for their support.
Is there a reason Edge helped Sting and didn't flip his old tag team partner? Leave a comment and tell us what you think.