Amazon founder Jeff Bezos has decided to withdraw from the bidding process for the Washington Commanders, leaving the three-time MVP Magic Johnson's group as the frontrunner.
The Commanders' current owner, Dan Snyder, has been under scrutiny in recent years due to various controversies surrounding sexual harassment, financial impropriety, and obstructions against the franchise, leading him to consider selling the team.
Jim Irsay, the Colts owner, remarked on the "merit to remove" Snyder amid the rumors of other 31 NFL owners seeking to end prolonged controversies related to the club. Any potential sale of the Commanders franchise will need approval from three-quarters of the other 31 NFL owners.
Jeff Bezos cleared the roadblock for Magic Johnson in attaining the Commanders
According to a person familiar with the bidding process, Jeff Bezos will not attempt to purchase the Washington Commanders football team, paving the way for a group led by Josh Harris to finalize the deal with Snyder.
Despite Bezos's refusal to comment through a spokesperson, the source revealed the billionaire has no intention to bid on the Commanders and Harris' group teamed with fellow D.C. billionaire Mitchell and NBA legend Magic Johnson would be the favorite to grab the team's ownership.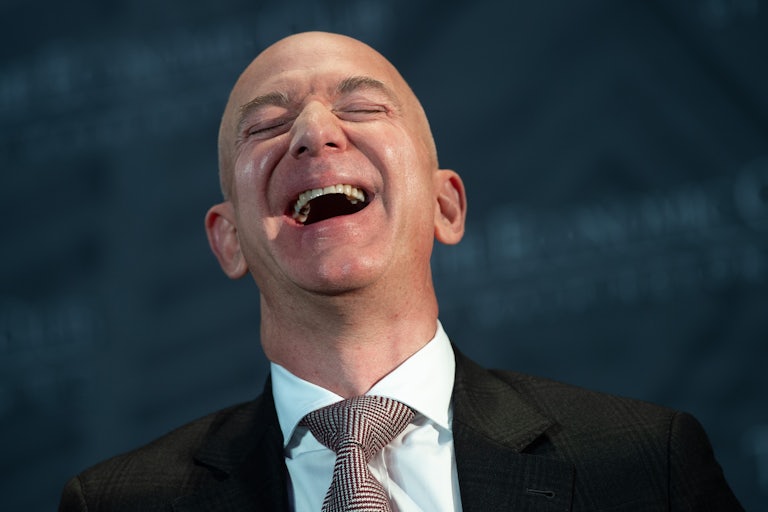 Amazon's founder can definitely outbid the other participants, however, earlier it was reported by some sources that Snyder barred him from placing a bid on the Commanders franchise as Bezos is the owner of the Washington Post that revealed many reports of sexual harassment claims against Snyder and his team.
After touting the group's bid on NBC's "Today" show last week, the seven-time NBA-All Star Magic Johnson expressed his optimism regarding the potential deal.
"Our bid is on. We hope that we win. We don't know what's going to happen. So, we'll see what happens with Mr. Snyder making that decision. But we're excited about it", he stated.
The former Lakers' legend possesses experience in the ownership sphere as he holds stakes in the Los Angeles Dodgers, Los Angeles Sparks, and Los Angeles F.C, and currently his eye is on holding a Super Bowl ring as he cited in one interview, " I got a ring in every sport, but I need a Super Bowl ring"
Snyder has not yet notified the league and its finance committee about any potential deal, however, a league insider revealed a sale can occur in the upcoming weeks. As the bidding process for the Washington Commanders continues to unfold, all eyes are now on Magic Johnson to see if he will officially throw his hat into the ring and make a bid for the NFL team.
Sports fans and analysts are eagerly watching for any developments in this intriguing story, as the possibility of Magic Johnson entering the NFL ownership landscape has created a buzz of excitement among sports enthusiasts.