It looks like David Beckham is at work reuniting former FC Barcelona players at his MLS club, Inter Miami CF. After having successfully landed the legendary Lionel Messi and veteran midfielder Sergio Busquets, the club has now announced left-back Jordi Alba as their latest signing.
The 34-year-old had his current contract with the Catalan Club prematurely terminated at the end of the 2022-23 season, which would otherwise be valid until the end of next season. Alba played for the Blaugranas for a span of 11 years, during which he made over 450 appearances and won 17 trophies.
Jordi Alba officially inks contract with Inter Miami until June 2026
Since a few weeks ago, the Major League Soccer team has been pursuing the Spaniard. For Inter Miami, who have chosen to restructure their roster during the league's Secondary Transfer Window, he is the newest acquisition.
According to reports, Jordi Alba has penned a 3-year contract with the Herons that will be valid until June 2026. The Spanish wing-back will join the club as a free agent, and details about his wages haven't been revealed quite yet.
Official and Confirmed! Jordi Alba have join Inter Miami on a three-year deal until June 2026. 🟣🇪🇸 #InterMiamiCF

Lionel Messi, Sergio Busquets along Jordi Alba to Inter Miami is confirmed.

Next to join — Sergio Ramos, Eden Hazard & Luis Suarez to Miami. Talks progressing well. pic.twitter.com/EI9vMrs9HQ

— Topskills Sports UK (@topskillsportuk) July 7, 2023
Messi, Busquets, Alba reunite at Inter Miami
The trio have been some of FC Barcelona's longest-serving players. They played together in La Liga from 2012 to 2021, winning five LaLiga titles, six Copa del Rey trophies, and one Champions League trophy.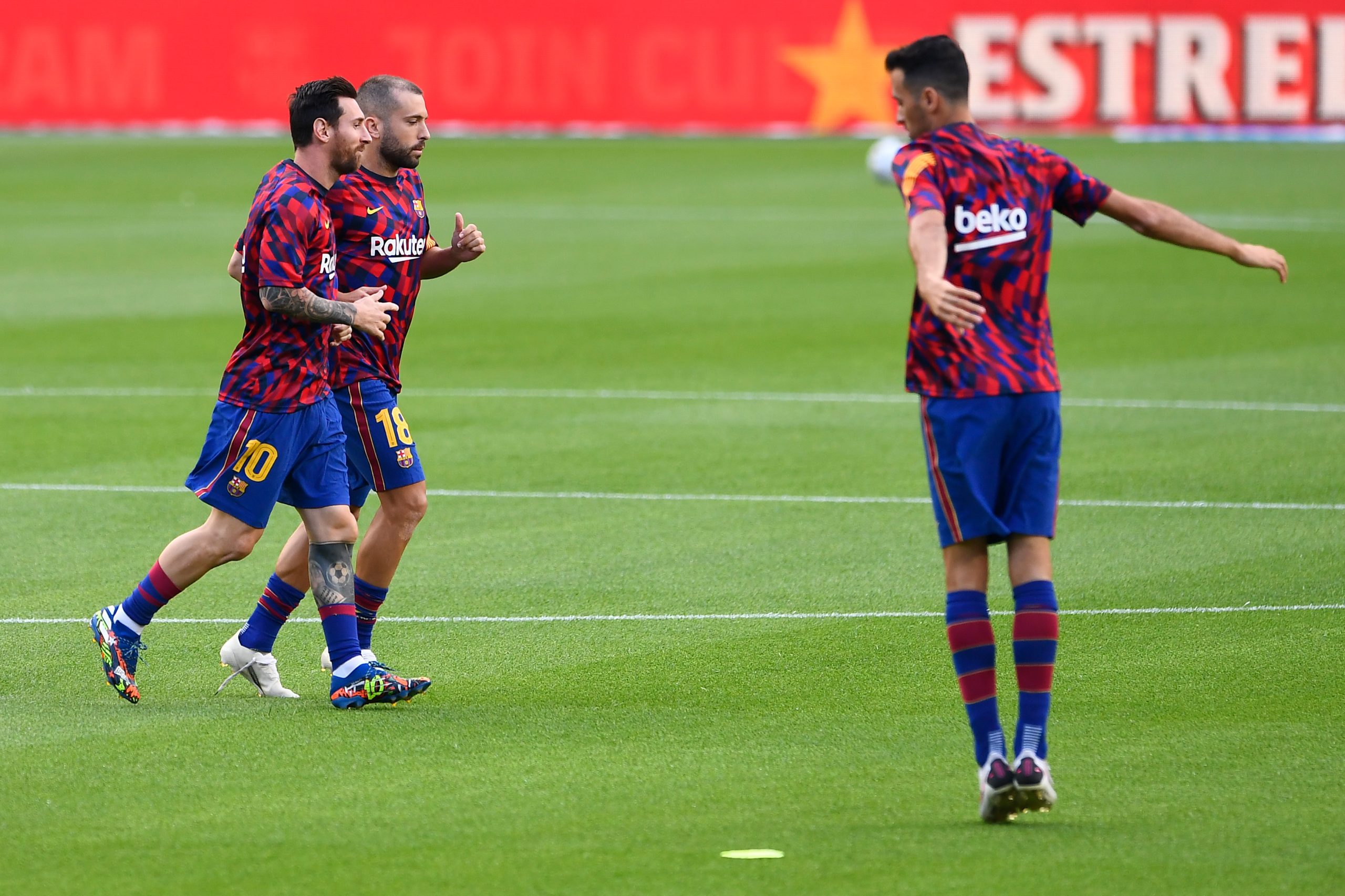 Messi was the first to depart from the club. The 36-year-old, one of Barcelona's most successful players, couldn't reach an agreement with the club due to its financial drawbacks and left as a free agent at the end of the 2020-21 season in order to join Paris Saint-Germain.
The Herons announced Messi's signing on June 7, after a dramatic series of events unfolded regarding his contract extension with PSG, something that ultimately failed.
Sergio Busquets' arrival was then officially announced by Inter Miami a few weeks later, and then former Barcelona coach Gerardo Martino was introduced as the newest head coach of the Barcelona duo. Alba will now join his former teammates in the MLS Cup race.
The trio will definitely boost Inter Miami's hopes of making it to the MLS playoffs. The club is sitting at the bottom of the Eastern Conference Table with just 17 points from 20 games and is almost unable to grab a top 9 spot.
However, Lionel Messi is someone that makes miracles happen on the pitch. With the seven times Ballon d'Or and his former teammates soon arriving, Inter Miami fans can only keep their hopes high!