Asuka defeated the fearsome Bianca Belair to win the new RAW Women's Champion at WWE Night of Champions 2023 in Jeddah, Saudi Arabia, in a match that will go down in WWE history. After an astonishing reign of 420 days, Belair's dominance was brought to a stunning halt.
Asuka's path to triumph was paved with intrigue and cunning tactics, showcasing her ruthlessness and determination to reclaim her former glory.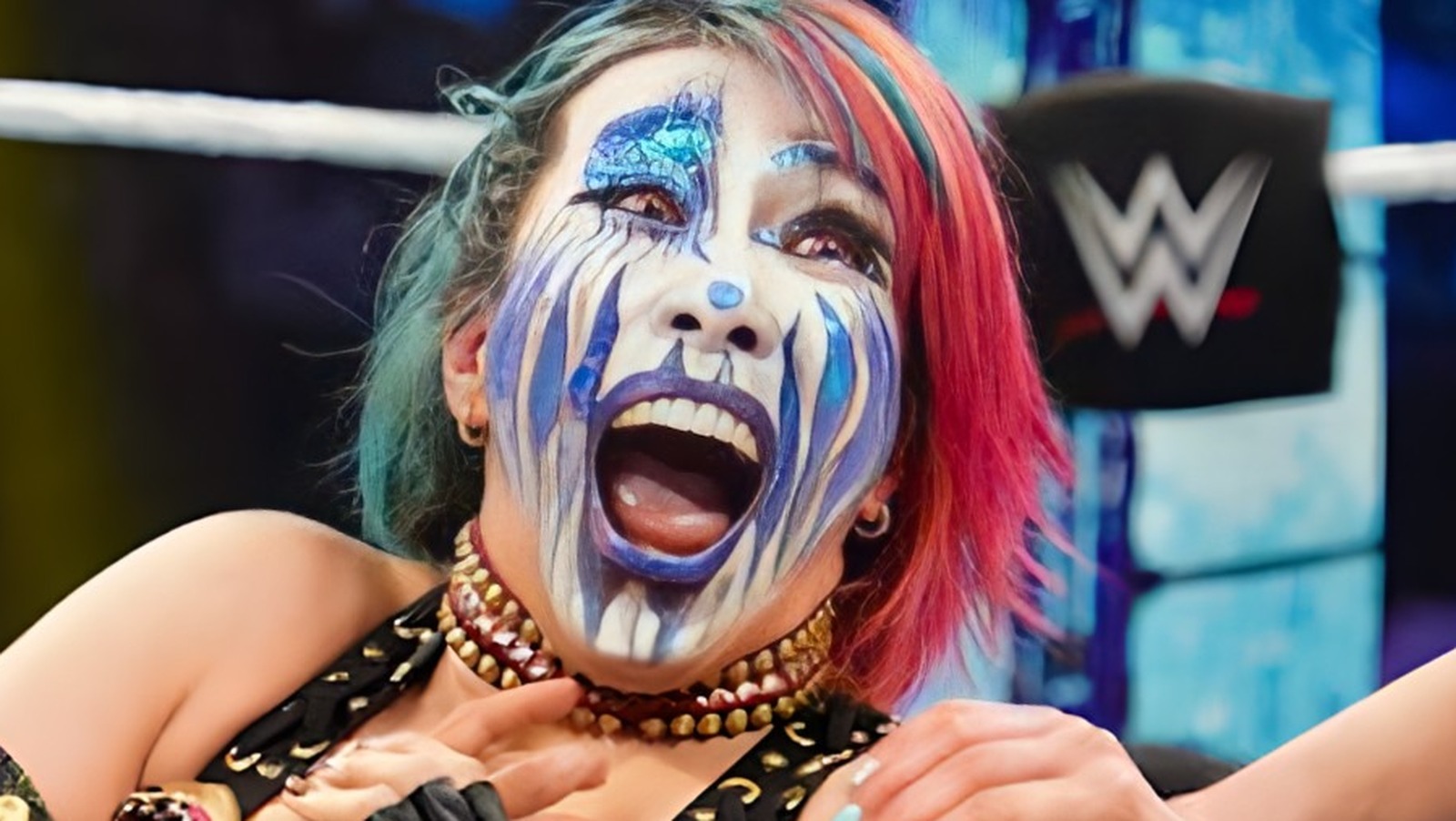 Dark Descent to Glorious Triumph: Asuka The Empress of Tomorrow Claims RAW Women's Championship
Let's dive into the electrifying tale of their clash and the crafty maneuvers that ultimately led to Asuka's crowning moment. Asuka has been on a very personal mission to restore her previous glory ever since she made her comeback in action at the Royal Rumble earlier this year.
The Empress of Tomorrow gained the right to battle Belair for the RAW Women's Title at WrestleMania 39 despite losing the Women's Royal Rumble Match. Asuka experienced a loss at the hands of the record-breaking champion, which turned out to be a turning point in her path. However, Asuka's hunger for victory only intensified following her previous title challenge.
Asuka had ended Bianca Belair's reign! She is your new RAW Womens Champion! pic.twitter.com/43FgTwJmTm

— Dark Puroresu Flowsion (@PuroresuFlow) May 27, 2023
Turning to the dark side, she embraced a ruthless persona and set her sights on her adversary. The stage was prepared for an exciting competition between two determined rivals.
In a moment of sheer brilliance, Asuka utilized her infamous mist to gain the upper hand in the championship bout. While unable to directly spray Belair, she cleverly adjusted her strategy. Capitalizing on the opportunity, Asuka unleashed a barrage of kicks to Belair's head, sealing her victory and capturing the RAW Women's Title. The impact of those kicks echoed through the arena, signifying a changing of the guard and the crowning of a new champion.
With her victory, Asuka wins the RAW Women's Championship for the third time, further establishing her place among the competition's most decorated athletes. Tied with Alexa Bliss for total reigns, she now stands only behind the legendary Charlotte Flair and the former Sasha Banks.
Asuka's Triumph: A Profound Shift in WWE's Women's Division
With this outstanding triumph, Belair's illustrious 420-day reign comes to an end, solidifying her status as the modern era's longest-reigning WWE RAW Women's Champion, surpassing even the illustrious Becky Lynch.
Also, Asuka's victory has enormous historical importance. That also ends the longest singles title reign ever by a Black wrestler in WWE history and the longest women's championship reign on the company's main roster in more than 17 years.
Asuka's most recent singles title reign ended two years ago when she handed the RAW Women's Championship to Rhea Ripley at WrestleMania 37, setting the stage for her amazing feat.
The clash between Asuka and Belair will forever be etched in the annals of WWE. Asuka's cunning tactics and unyielding determination propelled her to victory, ending Belair's remarkable record-setting reign. The RAW Women's Championship has found a new home, and the WWE Universe eagerly anticipates the next chapter in Asuka's reign.
The Empress of Future has permanently cemented her position among the greats by making an enduring impression on the history of the WWE women's division with her momentous victory.