Lawrence Okolie suffered his first professional loss today in his twelve-round bout against Chris Billam. Okolie's WBO cruiserweight title was on the line in this fight as he stepped inside the ring to take on his longtime teammate Chris Billam-Smith. The entire world was shocked as Billam dominated Lawrence and dethroned him to become the new cruiserweight champion.
Chris Billam-Smith knocks Lawrence Okolie down in round 4 with a monster left hook 💥 #OkolieBillamSmithpic.twitter.com/oApLhlQJlO

— 𝒟𝒾𝒶𝓇𝒾𝑜𝓈 (@DiariosJournals) May 27, 2023
The Sauce had a frustrating outing as the referee docked his points twice in the twelve-round bout. Okolie who usually clinches and grapples his opponents was unable to do that a lot today as Chris has a ton of experience from their old sparring sessions. Consequently, Chris Bilam dished out a brutal beatdown and knocked him down thrice, and won the title via unanimous decision.
Will Lawrence Okolie retire after his loss to Chris Bilam?
After losing brutally to his training partner Chris Bilam Smith, fans and experts around the world were worried whether Lawrence Okolie would make a return to the boxing ring. For fans who were concerned, there is nothing to worry about as the Nigerian boxer has promised that this was not his last fight. The former champion took to Twitter and gave reassurance to his fans.
I woke up feeling blessed. Well done to @ChrisBillam and the whole @McGuigans_Gym team. What a show and what a performance!!

Chris you were great yesterday! Thank you Bournemouth for having me.

I may be down but I'm definitely not out. We go again 👊🏿 pic.twitter.com/tiWEo3u4ov

— Lawrence Okolie (@Lawrence_tko) May 28, 2023
Okolie turned professional in 2017 and as per expectations, the Nigerian-British boxer took the cruiserweight division by storm. The Sauce with his unusual fighting style outclassed all his opponents and won the WBO cruiserweight title in 2019. From there on he defended his belt four times and finished two of his opponents.
As of now, Lawrence Okolie has a brilliant record of 19-1 and he boasts a staggering 14 knockouts. Therefore it is too early to say that the Sauce is waning. Do let us know in the comments section below your thoughts on Okolie's boxing career
Will there be a rematch between Chris Bilam and Lawrence Okolie?
Ahead of the fight, Chris Bilam-Smith revealed that Lawrence Okolie and his team added a rematch clause to the contract. As a result, we might see a second fight between Okolie and Bilam as the former champion confirmed that he will not retire from the sport.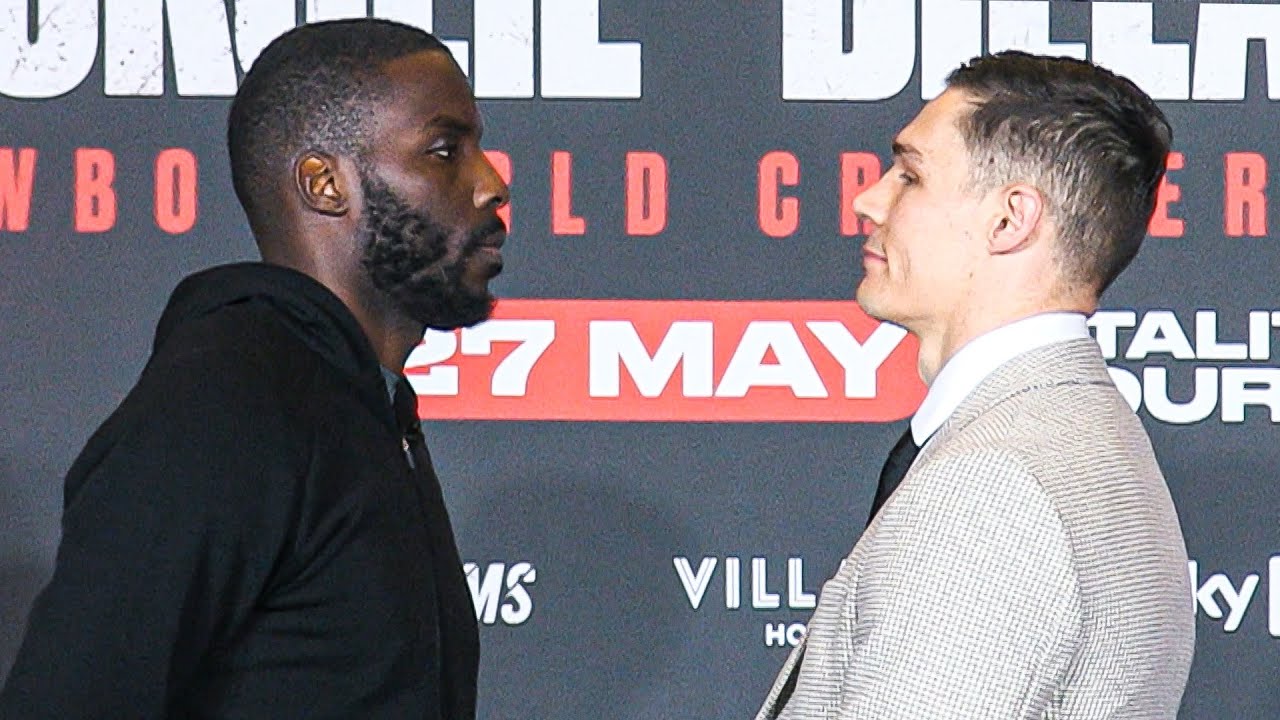 In other cases, the possibility of a rematch would be extremely low as Chris dropped Lawrence three times and completely destroyed him throughout the twelve rounds. But given the fact that Okolie had a rematch clause and was undefeated before this title bout, the WBO will most likely schedule a rematch.