Caleb Plant may seem like one of those typical wealthy boxers, inclining towards a lavish lifestyle, foul-mouthed in pre-match conferences, or even an eloquent speaker from time to time. A book should not be judged by its cover – a proverb used so much that some might find it stale. However, Caleb Plant truly epitomizes these words.
Some stones often weigh a person down so much that it feels immovable after a certain point. Such is the case with Plant, as he had to bury his daughter and mother, with a heavy heart.
How were Caleb Plant's early years?
Caleb had to undergo some events that he would not even want his worst enemies to go through. The rugged, tough boxer that the fans see today has had to deal with the toughest of days.
He hails from Ashland City, Tennessee. The city at that time had severe drug problems as the place was heavily poverty-stricken. Drugs kept encroaching their way toward the local community. And before long, his mother, Beth Plant, fell privy to drug abuse.
The situation deteriorated so much that nine-year-old Caleb had to often engage in the drug business to aid his mother's addiction. Assessing the situation, Caleb looked for a way out of the dire conditions and eventually took up boxing at a young age.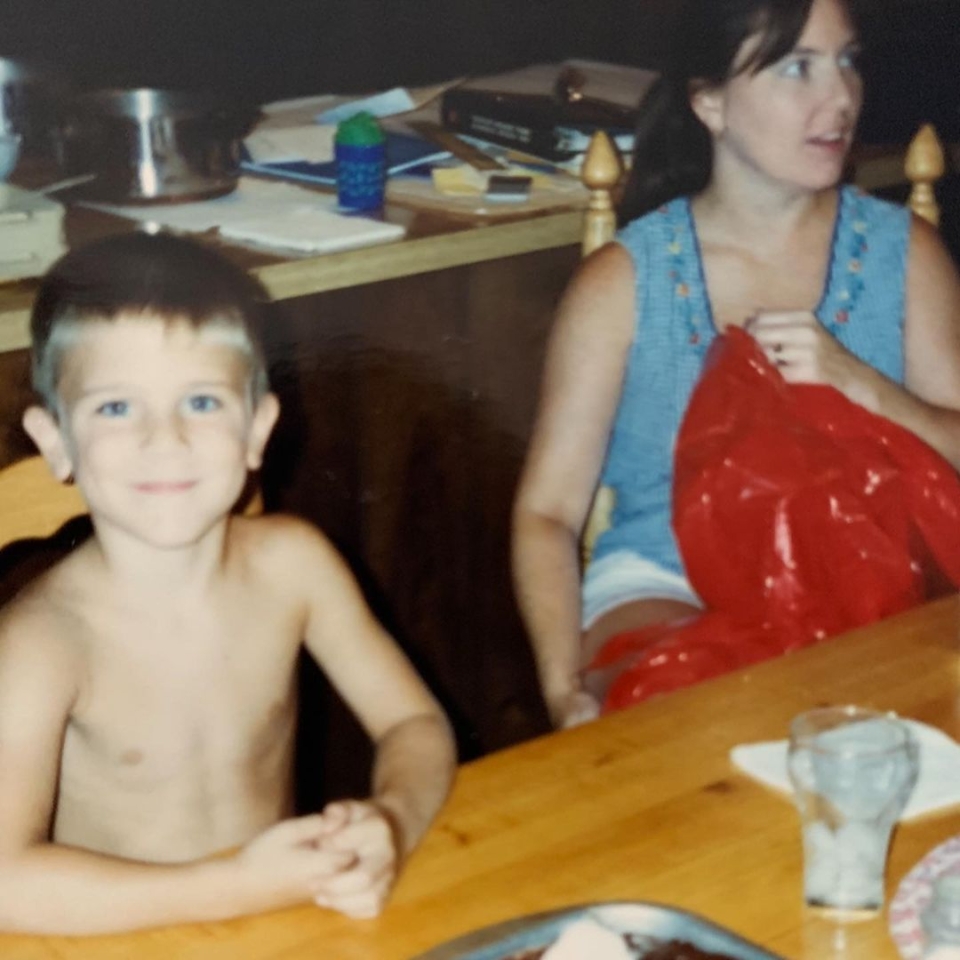 His father, Richie Plant, helped him in that pursuit. He erected a cheap-jack training facility for his son. There was no boxing ring. Caleb had to tiptoe around a space, marked with tapes. However, the young Caleb was pleased by his father's efforts and started training profusely.
His career went uphill as he put in the hard yards. He even made it to the 2012 USA Olympic team, as a reserve. The 20-year-old received good news from his then-partner, Carman Jean Briscoe-Lee, as they welcomed their daughter Alia. However, she was born with an undiagnosed condition.
Caleb Plant's daughter died in 2015 due to pre-existing illness.
The condition started to deteriorate as the infant went through multiple seizures during a day. Plant ran a myriad of tests at Vanderbilt Children's Hospital. The young couple could not take a breather as all test results were negative, yet for some reasons unbeknownst to them, their child kept suffering.
Alia became so unrecognizable that the young couple could hardly bear that agony. Yet they fought through it, valiantly, for their daughter. The child hardly had any motor skills to move. She was fed through a tube in her stomach.
Yet, in the midst of that struggle, Alia would blindly stare at her dad, trying to communicate with what she could. And that meant the world to Plant. That stare, that gaze provided Plant the strength to go on, to fight to let her child have a go at life.
Plant immediately took to professional boxing. His partner had to give up her job to look after their daughter. So Plant's boxing was the only income to keep the family going, at the darkest of times. Every time Plant took the ring, he thought of his daughter back home.
His daughter, despite that horrific brain damage, would probably stare into her dad's soul. Plant recalled the number to be around five to six times in total. The boxer saw that as a cry for help, as a recognition from her daughter, as a token of love from her infant.
That minuscule moment worked like a Lazarus pit for Plant, after being mentally enervated from injecting his daughter with eight medicines twice a day.
Yet Caleb kept on it – waking up, going to the gym, running back home and taking her daughter to the hospital, taking ice baths upon returning, running to the gym with new clothes again, and returning home to administer Alia's medicines.
Meanwhile, Plant went 5-0 in his professional career. He had a fight scheduled in Philadelphia in 2015. Just before the fight, all things came crashing down. Despite the doctors handing out the same notice multiple times in a few months, they were adamant this time that Alia would not be able to make it.
Plant canceled his fight to whisper the last words into his daughter's ears as Alia breathed her last. Alia, after a long taxing battle of 19 months, was ready to let go. Caleb held her as she passed away at 10.55 AM on January 29, 2015.
Despite that grueling few months and the tragic departure of his daughter, Plant rose like a phoenix from the ashes, to go 6-0. Eventually, in 2019, he emerged as the hero from a fairy tale to clinch the IBF title. Upon winning the title, he could not hold back becoming evidently disorientated and crying his heart out.
Caleb Plant's mother was shot dead by police in 2019
Those tears of joy and relief came from moving the mountains that seemed insurmountable. Caleb had to go through another tragic event in that horrendous 2015. Within the span of two months of his daughter's untimely demise, his mother, Beth was escorted to the hospital in March 2015.
She developed severe mental health issues from her substance abuse at that point in time. While being driven to the hospital, she caught the medical crew by surprise as she drew out a knife from her backpack. The situation escalated quickly as the crew was baffled. Beth became fierce and lost track of the proceedings.
The crew immediately called the police after pulling the vehicle over. In spite of numerous warnings from the police to back down, Beth kept on hovering the knife around. The deputy eventually shot her down. Beth, 51, breathed her last after being taken to Nashville hospital.
How 'Sweethands' gains the strength to fight every day, and even reach new heights is inconceivable to most. Plant, however, has kept fighting for his daughter. He moved past the tragic demise of his mother. Plant even took his IBF title to Alia's grave as he promised on her deathbed. And to this day, he keeps on fighting on.