Can Denver Nuggets overcome 3-1 deficit and make history yet again?
This Denver Nuggets are the most unpredictable team that you have ever witnessed in the history of the NBA. They hold the record for returning from a 3- 1 deficit and winning the series twice in the same postseason. They've done it with the Jazz in the first round, then with the Clippers. Now it's 3-1 again, but this time they face the Lakers led by none other than king LeBron James.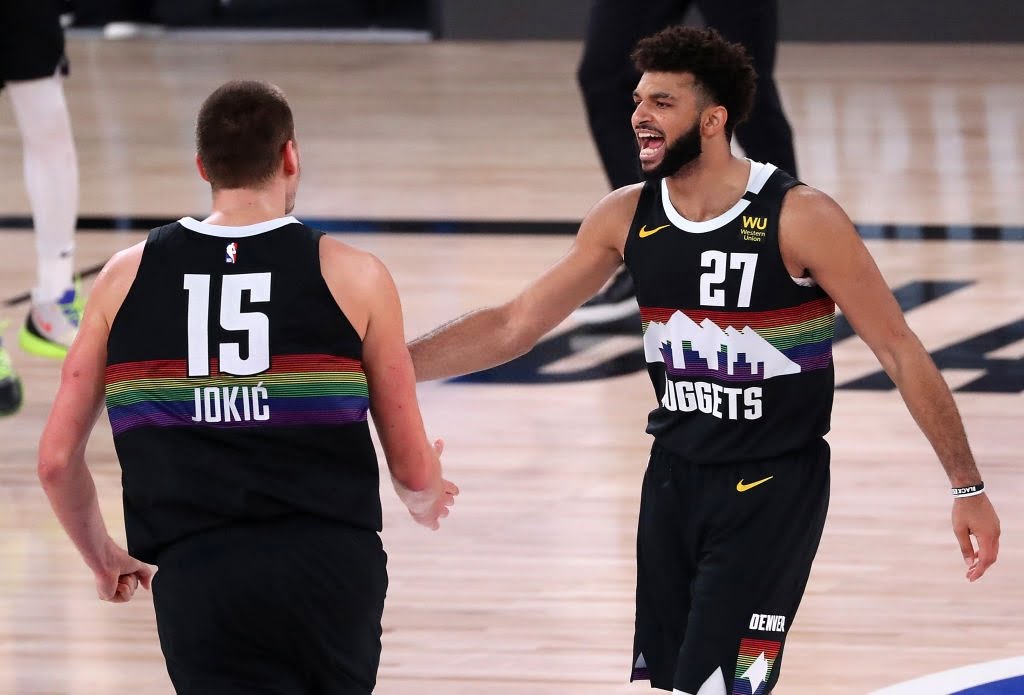 Who are the critical threats for the Lakers?
The biggest threats for the Lakers are Jamal Murray and Nikola Jokic. If you look at the stats, you will see that Jokic is averaging 24.7 points per game. And he has a 51.7% field goal average. He gets ten rebounds per match, and has a perfect physical body, and even AD has a hard time defending the Joker. If the Joker gets it going, the Lakers will have a hard time defending him.
Anthony Davis deserved all the spotlight, but you have to respect what Nikola Jokic did for the Denver Nuggets in the clutch ? pic.twitter.com/Es5wXvLDiN

— ClutchPoints (@ClutchPointsApp) September 21, 2020
Jamal Murray has become a superman in the postseason. He is topping the NBA in most threes made with 62.
Murray is averaging 26.6 per game, with 46 percent scored from the 3 point range and 51% from FG. The layup that he made against LeBron James in game 4 reminds everyone of the famous Michael Jordan layup. Besides, he is 4 out of 7 in the clutch time. So you know that when this brother gets desperate, there isn't anyone who is stopping him. He can shoot long-ranged, mid-ranged, drive to the lane, and also terrific at free throws.
No wonder that Jamal Murray has been carrying the Denver Nuggets on his back by scoring like a machine. He wasn't consistent last year, but he is now by putting up a show for all of us.
JAMAL MURRAY WENT MJ ON THIS LAYUP ? pic.twitter.com/V3pkJv3VOB

— Bleacher Report (@BleacherReport) September 25, 2020
If you are not a Denver Nuggets or a Jamal Murray fan after seeing this layup, we are sure that you are now.
Let's take a look at the Contribution of bench players from the Denver Nuggets.
Jerami Grant and Michael porter junior is stepping up from the bench. That takes a little pressure out of the shoulder of Jokic and Murray. Both of them are averaging double figures in the playoff series. If Michael Porter Jr gets some good looks, he can quickly nail some three-pointers from the perimeter.
Paul Millsap is doing a great job in guarding Anthony Davis. When Paul is on Anthony Davis, Ad's field goal penetrates, and he goes down, and gets cold. So Milsap can be a crucial pointer for the Denver Nuggets strategy.
What should the Denver Nuggets do to come back from this 3-1 deficit against the Lakers?
The coach of the Denver Nuggets, Michael Malone, did an excellent job of putting the team together. They won twice from a 3-1 deficit in the same postseason run. But this time, it's different. King James has the experience of playing more NBA finals than any other player in the current NBA. LeBron is built differently. Other key role players such as Kawhi and Giannis, who sometimes don't guard the players that they aren't asked for guarding. But Lebron takes the pressure to himself in the clutch times as we had seen in-game four where he decided to protect Murray when Murray went crazy. But LeBron forced him to make two turnovers when he switched on to defend Murray.
So we believe in coming back from a 3-1 deficit yet again. However, coach Malone should make sure that Jokic doesn't get into foul trouble and give Milsap the duty to guard AD. And Jokic should adjust to competing with Howard in getting rebounds. The  Denver Nuggets can not afford to give up offensive rebounds to the Lakers if they still want to survive and come back from this deficit. Malone should give Mason Plumlee some rest in game five because he is showing some costly turnovers. Plumlee is just not ready for this series. Jamal Murray and Jokic get exhausted real fast because LeBron controls the pace of the game. That's why the Nuggets bench should step up at both ends of the floor.
The Nuggets are fearless and have a resilient group. The Lakers shouldn't take the Nuggets Lightly because if they start hitting the perimeter shots, then even Anthony Davis & Lebron James wouldn't be able to stop the Denver Nuggets from winning the Conference Final.
Check out our other articles related to the Denver Nuggets.