Carmelo Anthony and Dion Waiters are the first former Syracuse players to meet in NBA playoffs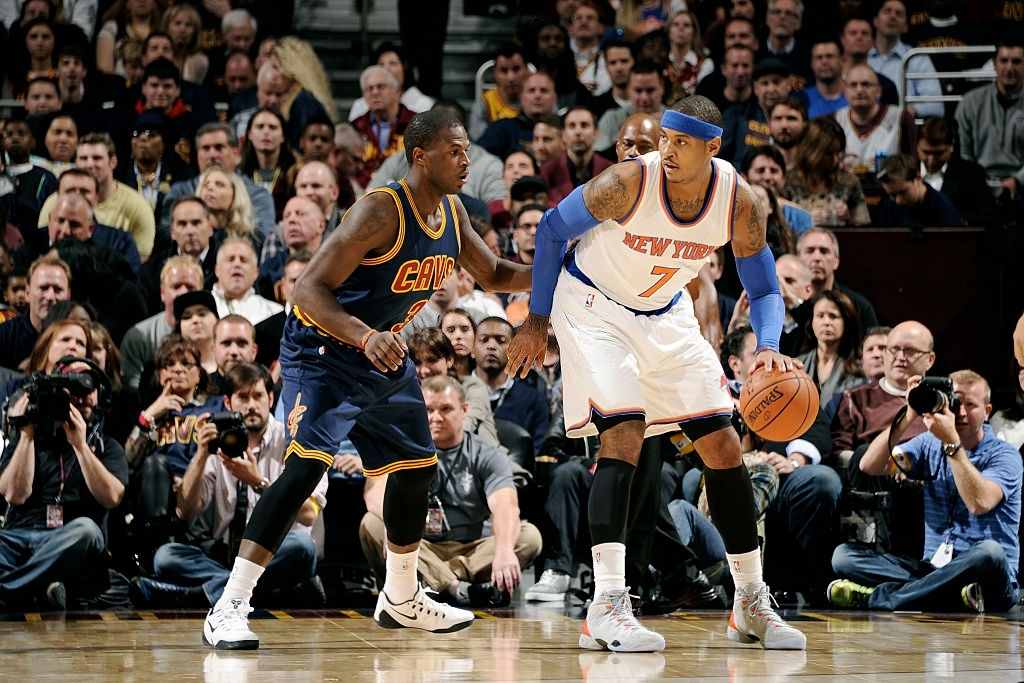 For the first time in the 74 years of NBA basketball two players from the Syracuse basketball team are going head to head against each other in the playoffs. Carmelo Anthony aka Melo and Dion Waiters(Kobe Wade) have been going at it in the first-round playoff matchup between the Portland Trail Blazers and the Los Angeles Lakers.
The Syracuse Orange men's basketball program is a Division I of the National Collegiate Athletic Association (NCAA) which represents the Syracuse University and competes in the Atlantic Coast Conference (ACC). Currently holding the sixth position in all victories in its division this college has produced a number of players which have been played in the NBA and all around the world.
Carmelo Anthony who is a bonafide superstar in the NBA played for the team in 2002-2003 season before being selected overall 3rd in the NBA draft. During his time at the college Melo averaged 22.2 points and 10 rebounds to help the team to win their first NCAA title.
In his college career during 2010-2012 Dion Waiters was awarded the Big East Sixth Man of the Year award and was also named the AP Honorable Mention All-American. After his college Waiters was drafted by the Cleveland Cavaliers as the 4th overall pickup.
Some Syracuse university students who are currently NBA players:
• Carmelo Anthony, Small Forward for the Portland Trail Blazers
• Michael Carter-Williams, Point Guard for the Orlando Magic
• Jerami Grant, Forward for the Denver Nuggets
• Wesley Johnson, Free Agent
• Tyler Lydon, Power forward for the Denver Nuggets
• Dion Waiters, Guard for the Los Angeles Lakers
• Malachi Richardson, Shooting guard for the Toronto Raptors
• Oshae Brissett, Shooting guard for the Toronto Raptors
But it is very astonishing that despite producing a number of high calibre players(Some of these players are John Wallace and Wes Johnson) this is the first time two of the alumnus have met in the NBA playoffs. This amusing fact was first noticed by one of Syracuse graduate Nick Jones who took to twitter to share it.
A thread: Syracuse sports nerd info incoming…

After last night's LAL vs. POR game w/ Carmelo vs. Waiters, I thought: is this the 1st time two former Syracuse players have faced each other in the NBA playoffs? After some serious sleuthing, the answer is (surprisingly?) – YES!

— Nick Jones (@NickJonesCreate) August 21, 2020
In the current playoff series, both Dion and Melo have been performing extremely well making great impacts to their respective teams. It would be exciting to watch as the series is currently tied at 1-1. The third match of the series will be played on Saturday at 8:30 pm.