Lately, Travis Kelce and Taylor Swift are making several headlines ever since speculation of the two dating have spiraled amongst netizens. It all began with Taylor's appearance at Travis's Chiefs vs Bears game, and fans absolutely loved the gesture.
The intriguing confluence of these two realms have fans eagerly anticipating new developents in the Taylor-Travis love story and the pop star looks to be seriously about their swirling romance.
Kelce's pre-game visit to Taylor Swift's home
Travis Kelce' team, the Kansas City Chiefs, are set to play the New York Jets on Sunday, with rumors flying that Taylor Swift might be in attendance.
Kelce was in the bustling center of New York City this weekend, presumably for work obligations rather than pleasure pastimes. Subsequently, it appears that his attention on the task at hand is waning as rumors indicate NFL quarterback Travis Kelce was reportedly seen "sneaking" into Taylor Swift's condo before her girls' night out.
Travis has been reported seen wearing a black cap that quotes "New York New York". Naturally, this could just be a reference to the city he is visiting and exploring. Or it might also signify a connection to Taylor's track "Welcome to New York," which she has re-recorded for her upcoming album release, scheduled for the upcoming month.
Following their rendezvous, he was driven back to his Jersey City hotel in a luxury Range Rover, where he shares lodgings with his teammates. Taylor went out to dinner with Blake Lively and Sophie Turner at Emilio's Ballato after Travis headed out.
Taylor Swift plans to attend Chiefs vs Jets
Ever since Swift's attendance at the Arrowhead stadium for Chiefs vs Bears game, all eyes are on MetLife Stadium, which will host the Chiefs' next game on October 1st.
They were spotted leaving the game together and drove away from Arrowhead Stadium in Kelce's convertible, which he jokingly referred to as the "getaway car" on a recent episode of his podcast with his brother, Jason Kelce, titled "New Heights."
Following this, Travis Kelce acknowledged Taylor Swift's presence, giving her a shoutout for attending and describing her actions as "pretty ballsy." Travis added, "I just thought it was awesome that everybody in the suite had nothing but good things to say about her, the friends, and family. She looked amazing, everybody was talking about her in great light, and on top of that the day went perfect for the Chiefs."
Adding fuel to the rife rumors of a blossoming romance with none other than the Chiefs' star tight end Travis Kelce, Taylor Swift is reportedly set to grace the Kansas City Chiefs' forthcoming game against the New York Jets. Whispers from two significant sources who are keenly tuned into this riveting story, have confirmed to NBC that, Swift has indeed charted her course to be in attendance at this Sunday's game.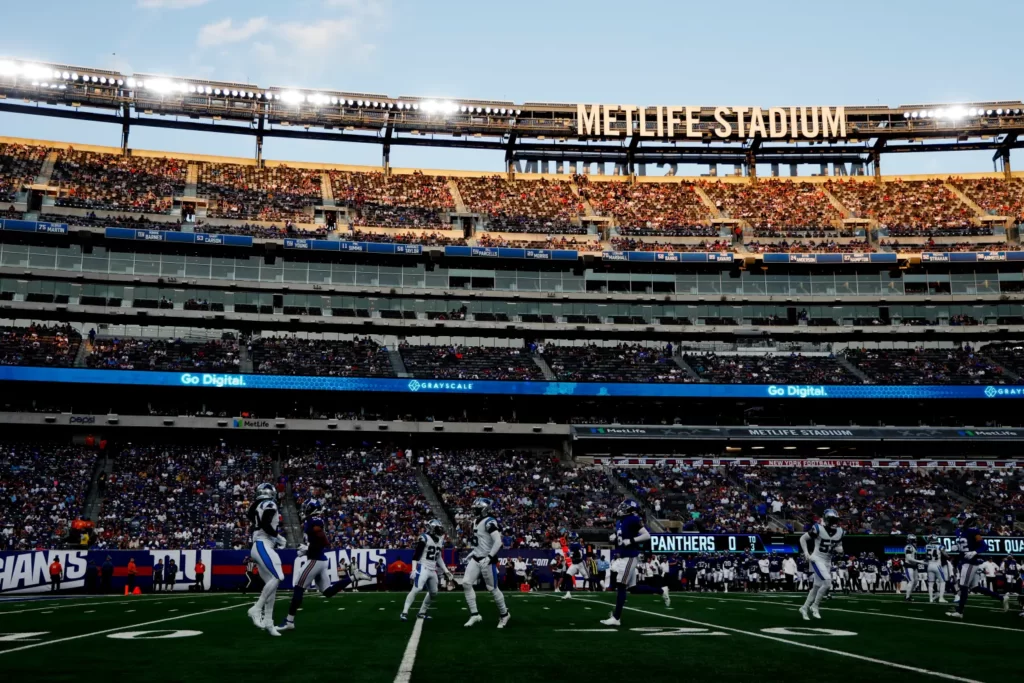 Regardless, the Chiefs (2-1) await the struggling Jets (1-2) with a "Lover" in the crowd as they attempt to earn their third victory of the year. Fans are anticipating what is sure to be an enthralling spectacle both on and off the field, and Taylor Swift's presence promises to add an added layer of intrigue and excitement to the game.
How excited are you to watch Taylor Swift make her next appearance at the MetLife Stadium? Share with us below.