Conor McGregor appears terrible as Floyd Mayweather flaunts his riches from investments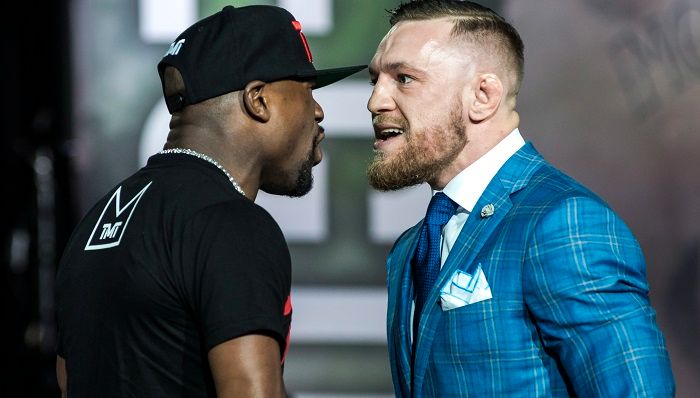 Like "Golden kid" Floyd Mayweather, no one becomes renowned at the start of their career; instead, everyone sets out on their journey at the bottom, and only a select few ever reach the top. As Floyd once said, "I would lie in bed, and I was nine years old, and say to myself: 'I want to be the richest man in the world.' I've come a long way from there."
Floyd Mayweather is currently the richest fighter in the world, which is essentially thanks to the methods by which he made his financial choices.
On that topic, Floyd always had carefully thought out financial plans, both before and after his retirement. He was named into the Nevada Boxing Hall of Fame for his contributions to the ring. Even still, Mayweather himself used $750,000 to break his contract. It was his best investment, as he claimed.
Prior to his exhibition match versus Logan Paul, he added the following in an interview: "I'm well off every property that I have is paid for. My jet is paid for, all my cars are paid for, and I own billion dollars, billion-dollar buildings. I own so much property, and I'm steadily investing in different things. I'm invested in the tech world, I made a lot of smart investments,"
He is also helping the young boxers. His present objective is to assist the new boxers in developing. In fact, he hopes to live to see the day when younger competitors surpass him.
When asked the reason for his succession, he said that his father and his family had always supported him. Additionally, the strength of his team helped his financial success even more. On that note, he continued, "I didn't do it by myself. I had to have a great team and a great game plan,"
Conor McGregor is also a big name when it comes to money and investment. Proper Twelve Whiskey was probably McGregor's best investment. Reportedly, the Irish champion generated over a billion dollars in revenue and is even a well-known brand in the whiskey industry. Furthermore, since Conor is a fan of the latest trends., he has established August McGregor, a joint venture with David Heil.
Conor McGregor is investing wisely and making good money, but he still falls short of beating Floyd Mayweather's legacy in the business. Conor appears to be striving to reach the top, but the bar is too high for him. In comparison to Floyd Mayweather's property investment, it is still far behind. Conor might change, but for the time being, he is still far behind Mayweather.