Dani Alves reportedly goes on hunger strike in prison following wife's departure amid rape allegations from nightclub incident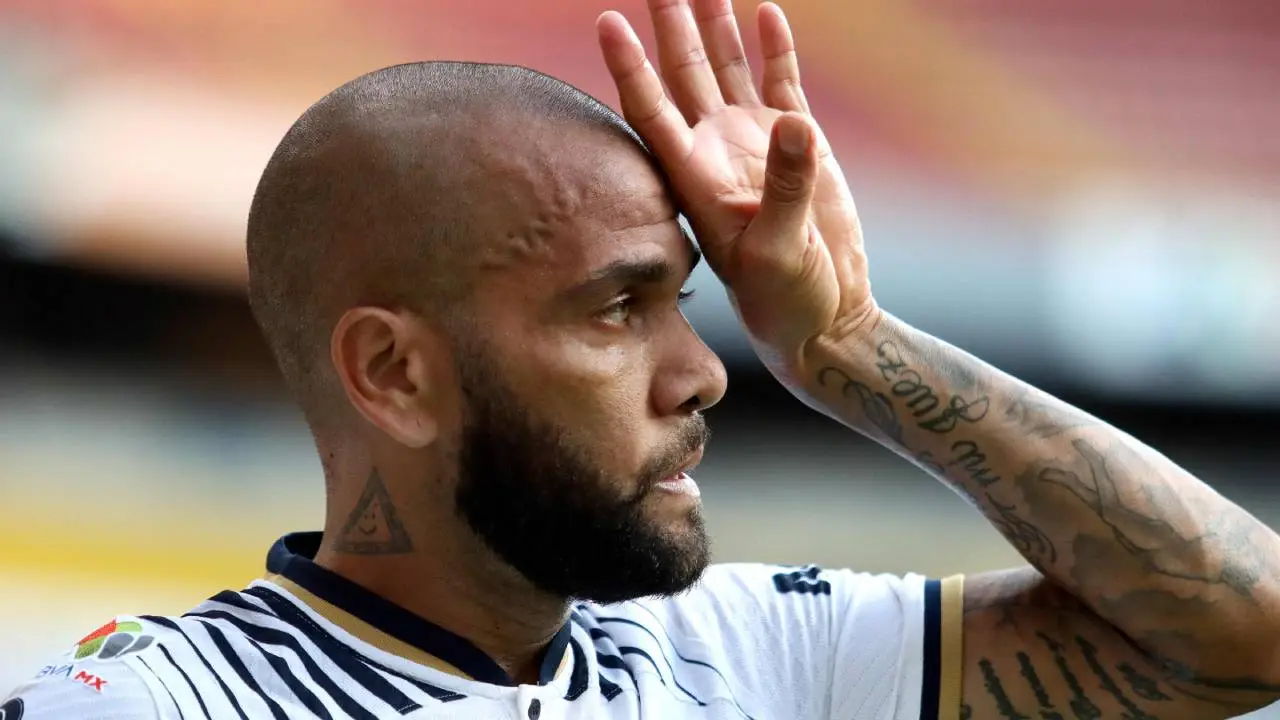 Brazilian soccer superstar Dani Alves has reportedly gone on a hunger strike after he was left by his wife following his arrest.
Brazilian soccer superstar Dani Alves has been in jail since being arrested following a sexual assault accusation. A court decided to keep Alves in jail without bail until his trial, because of the "high risk of flight". He had been arrested for sexually assaulting a young lady in Barcelona. He has stayed in jail for more than three months now.
The sexual assault reportedly took place in the bathroom at a Barcelona nightclub on the night of December 30. The woman claimed that Alves slapped and raped her in the VIP bathroom. She then reported it to the authorities.
After the Qatar 2022 World Cup, Alves came to Spain after returning from Brazil after he agreed to an investigation. He was promptly arrested on January 20.
He has since been in jail without bail. Dani initially denied any wrongdoings, but later admitted to having consensual sex with the accuser. If he is convicted he could face up to 12 years in prison, which is Spain's maximum punishment.
Why is Dani Alves on a hunger strike?
His wife Joana Sanz had reportedly met him in jail in February where there were rumors of a divorce requested from Joana.
According to the Spanish TV station Cuatro, Dani couldn't handle this and is now on a hunger strike. The TV station told that sources were quoted saying "Dani is completely devastated and very nervous".
The Instagram model has removed many photos of the pair together from her social media accounts. At first, she had defended her husband when he denied the allegations. But when Dani admitted to consensual sex, she demanded a divorce.
The couple has been married since 2017, first meeting in 2015. Joana was a supermodel based in Madrid when they first met. Before Sanz, the Brazilian was married to Dinora Santana from 2008 to 2011 and the pair had two kids.
The former Barcelona man is without a club as his contract with Mexican club Puma was torn up. The club is also preparing to sue him for millions of dollars owing to the fallout. He is also said to have played for the prison football team and he is quite popular there. Dani Alves is one of the most decorated footballers in history with 43 career trophies, however off the pitch, it seems the opposite.
What do you think about the Dani Alves situation? Do you think he is guilty or innocent? Let us know in the comments down below!!