Demarcus Lawrence Net Worth 2021: Salary, Endorsements, Cars, Charity Works And More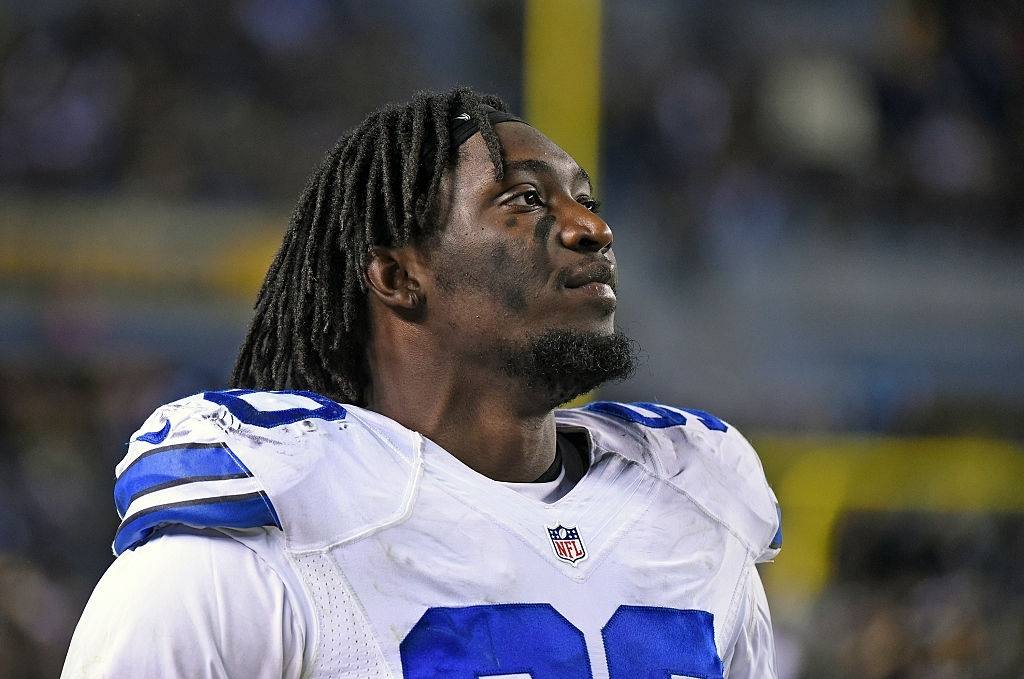 Demarcus Lawrence is a twenty nine year old professional football player of the National Football League (NFL). He hails from the United States and is currently a defensive end position holder of the Dallas Cowboys.
In the year 2014, Lawrence got himself drafted by the Dallas Cowboys. He has also been announced as second-team All-Pro in 2017.
A Glance at Demarcus Lawrence's Asset Accumulation:
| | |
| --- | --- |
| Aaron Charles Rodgers | Demarcus Lawrence |
| Net worth | $20 million |
| Age | 29 (born on April 28th, 1992) |
| Relationship status | married to Sasha Almeida |
| Source of wealth | Professional Football, Brand Endorsements , Investments |
| Salary | estimated $17 million |
| Endorsements | Nike |
| Endorsement earnings | estimated $150,000 |
| Philanthropy | HotBoyz, Donations in various organizations |
What is Demarcus Lawrence's N
et Worth in 2021?
Demarcus happens to possess a net worth of an estimated $20 million. His contracts, investments and endorsements provide him the financial wealth and net worth that he is the owner of. Let us find out the sources behind his income and expenditure that make up his net worth.
Demarcus Lawrence's
Sources of Wealth:
Let us now take a look at the sources from which the NFL star accumulates his abundant wealth.
Demarcus Lawrence's NFL Salary:
"I'll definitely be ready for the start of the season."
With his new contract done, DeMarcus Lawrence talks shoulder surgery and recovery time.

📰 https://t.co/dXwWiQwcDR pic.twitter.com/4W6aPR5oWy

— Dallas Cowboys (@dallascowboys) April 9, 2019
As per his ongoing contract with the Dallas Cowboys since the year 2019, Lawrence earns a salary of an estimated $17 million. This contract is subject to a tenure of five years and is worth a massive value of $105 million. The signing guarantee is priced at $48 million and there also happens to be a total guarantee of $65 million.
This contract happens to be the 'richest player contract in franchise history'.
Demarcus Lawrence's Endorsement Deals:
NEW ITEMS ALERT!!
DeMarcus Lawrence will Personalize and Autograph a Dallas Cowboys Nike Jersey and a 20×30 Canvas Poster for the winning bidders of these 2 amazing auctions for @DoItForDurrett!

Bid at https://t.co/1lRa7qbEUl and thank you @TankLawrence for the support!! pic.twitter.com/Xrj2F1bTrL

— NextStep Recruiting (@NextStepDallas) June 7, 2021
Lawrence is known to have been sponsored by Nike for quite some time now. He reportedly makes an earning of round $150,000 ouyt of this sponshorship.
How Demarcus Lawrence Spends His Millions?
Now that we know where all the wealth comes to Demarcus Lawrence from, let us glance through how he spends it all.
Demarcus Lawrence's Car Collections:
Demarcus Lawrence's New Bentley! https://t.co/3AieDfOOEK

— Endicott PR (@EndicottPR) May 12, 2021
The most noteworthy car owned by Lawrence, happens to be a beautiful and lavish Bentley.
Demarcus Lawrence's Non-profitable Investments: The Charity Work
Cowboys' DeMarcus Lawrence, HotBoyz charity donate 100 meals through Norma's Cafe outreach program https://t.co/W9cpDCRPQZ so great

— mcpickem (@ewingoil6) April 2, 2020
When it comes to give out to the community, the Dallas Cowboys' star is always one step ahead. Demarcus is known to have made donations in a number of charitable organizations.
At Frisco's 'Main Event', Lawrence hosted a charitable initiative named 'Strikes for Kids'. This event also offered a bike giveaway to kids who hailed from around the local area.
Demarcus also organized a food truck pop up. The intention wa to distribute around 500,000 meals to the frontline workers and primary responders of the Covid-19 pandemic. This event took place at the Seago Pantry in Dallas.
Alongside his family, Lawrence also treated the staff and volunteers of the Genesis Women's Shelter and Grace Grapewine for meals. He also happened to volunteer witht he groups for a day.
A restaurant named Norma's Cafe received a donation of hundred meals from Demarcus' charity program the HotBoyz.
The HotBoyz also have a unique way of supporting local business. They help the organziations with funds arranged out of inviting people to buy gift cards online.
Demarcus Lawrence's
fiancee, Sasha Almeida's Net Worth:
Demarcus is happily married to a beautiful lady of Mexican-American ethnicity named Sasha Almeida. The couple has three kids and Sasha's profession or net worth is not disclosed as of now. At present we believe that her net worth happens to be attached to that of her husband Demarcus.