You move to a different city to avoid your prodigy brother's shadow. Sound familiar? Daniel Ricciardo relates as he made the same decision in 2018 when Max Verstappen's influence was rising, and Daniel felt underappreciated. No aspiring driver would want to be kept as a second priority as he would wish for 100% focus and attention on himself.
Alex Albon, Pierre Gasly, and Daniel Ricciardo have one commonality between them, and it is the fact that they all have been treated poorly by Red Bull. Many experts regard Red Bull Daniel as the peak Daniel; all DR fans concur. Daniel was with Red Bull for over 5 years, yet he did not have a smooth farewell.
Why did Ricciardo leave Red Bull?
After signing Max Verstappen in 2016 as the youngest driver in Formula One, Red Bull's intentions with what they wanted to do with Max were quite clear. They wanted to make him the youngest driver to win a race and a championship. As Max showed no lack of talent and skill, experts believed this was quite possible.
However, the person who received the brunt of all this was Daniel Ricciardo, who felt the team prioritised the rookie more than he, who has been with the club for over 5 years. It is rarer to see Daniel Ricciardo not smiling than Hailey's comet, but during the 2017-2018 season, there were a lot of instances where the Red Bull duo wasn't exactly cheerful.
Even though he eventually returned to Red Bull as a reserve driver, one easily wonders about the possibilities if he had never left Red Bull.
When did Daniel Ricciardo start his F1 career?
Daniel made his Formula 1 debut with the Spanish team HRT in 2011. Upon seeing his raw talent, he quickly upgraded to the Italian team Scuderia Toro Rosso (now Scuderia AlphaTauri), a secondary team owned by our own Red Bull.
In 2014 Ricciardo was promoted again as a member of the Red Bull team. In Canada, he won his first-ever GP that year. He also triumphed in Hungary and Belgium. DR won the Malaysian Grand Prix in 2016. He finished third overall in F1 driver standings in both of those years. He also won Grand Prix races in Azerbaijan in 2017, China, and the infamous Monaco in 2018, among other places.
In 2017 and 2018, he came in fifth and sixth, respectively. Ricciardo transferred to the Renault team in 2019. He slipped to ninth place overall but climbed to sixth place again in the 2020 campaign, where he secured a podium for Renault after 8 years. After quitting the Renault team, he announced his move to McLaren for the 2021 season.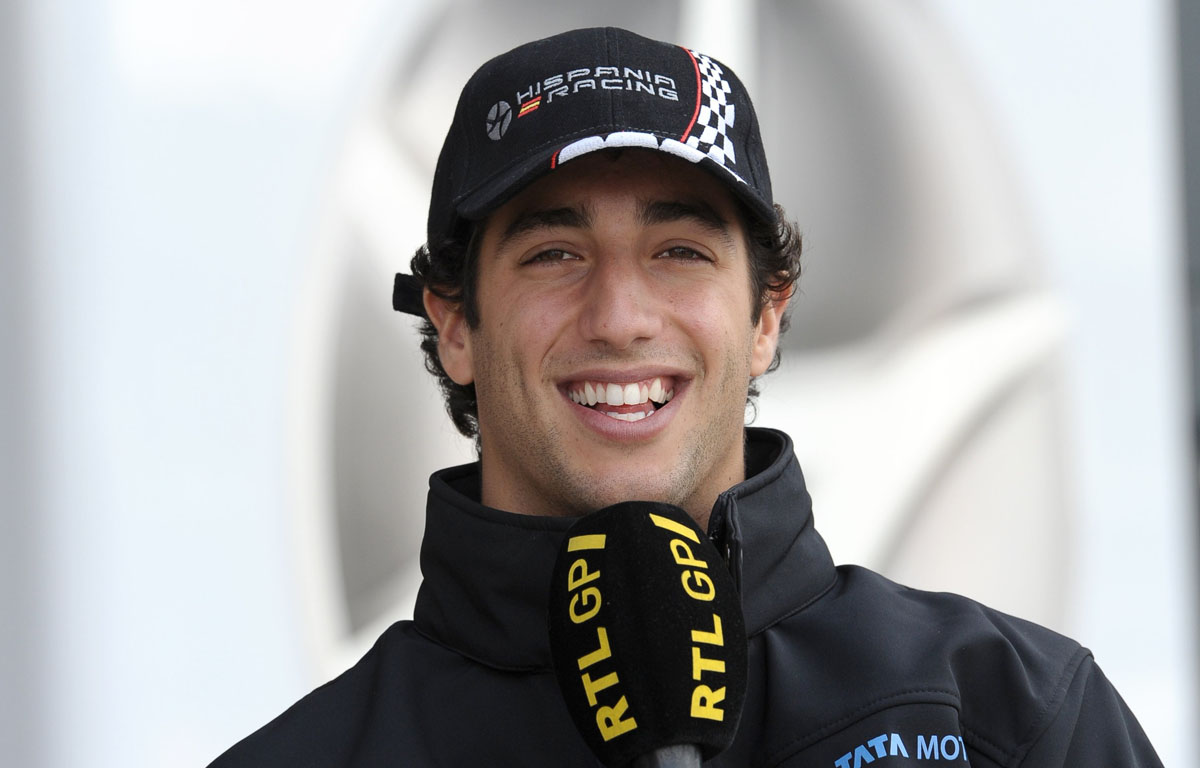 What Ricciardo got from his years with Renault and McLaren has led to him being without a full-time seat for 2023. But had he stuck with Red Bull, he could still be regarded as one of the best drivers on the grid.