Drew Brees Net Worth 2021: Salary, Endorsements, Mansions, Cars, Private Jet, Charity Works And More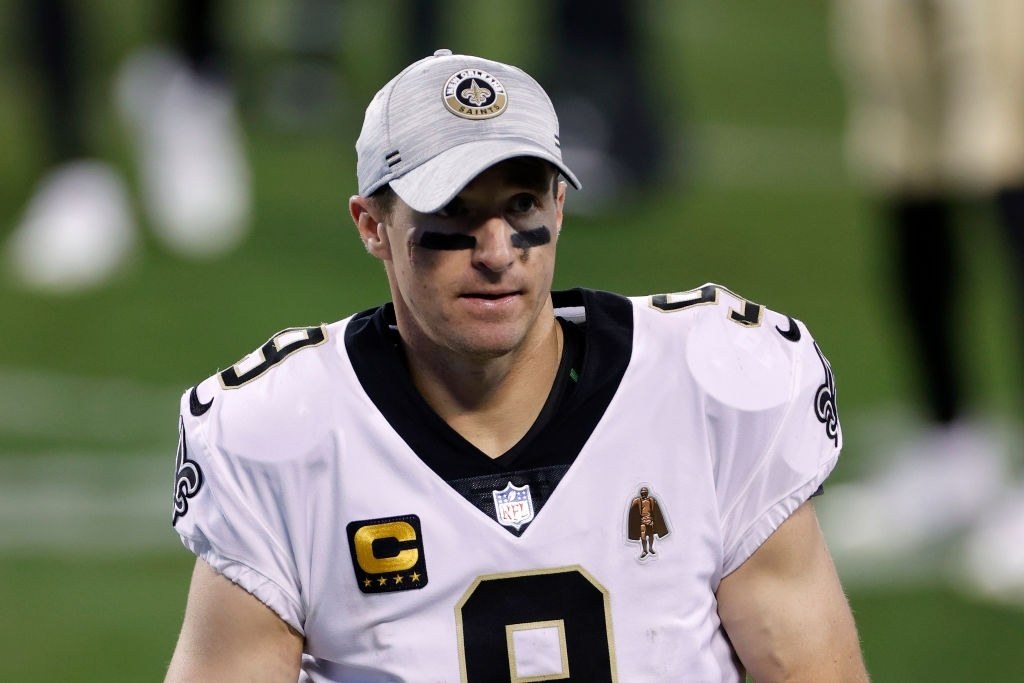 Drew Brees is a forty two year old American footballer of the National Football League (NFL). He is a quarterback position holder of the New Orleans Saints. As of current times, he has finally elected to retire from his NFL career after a smashing appearance in twenty seasons of NFL.
Before being a part of NFL, Drew was a successful footballer back during his high school days. He bagged a position for his name amongst the Top Five Most Valuable Offensive Players in Texas high schools.
Brees is considered to be one of the best passers the game of football has ever witnessed. Alongside some people also consider him as undoubtedly the best quarterback in the history of NFL.
A Glance at Drew Brees' Asset Accumulation:
| | |
| --- | --- |
| Name | Andrew 'Drew' Christopher Brees |
| Net worth | $160 million |
| Age | 42 (born on January 15, 1979) |
| Relationship status | Married to Brittany Brees |
| Source of wealth | Professional Football, Brand Endorsements and Investments |
| Salary | $25,000,000 per annum |
| Endorsements | Microsoft, PepsiCo, Verizon, Wrangler, Nike, AvdoCare International, Proctor & Gamble |
| Endorsement earnings | estimated $16 million |
| Philanthropy | Brees Dream Foundation, Operation Kids, Purdue Athletic Life Support (PALS) Program |
What is

Drew Brees' Net Worth in 2021?

As of the estimation of Celebrity Net Worth, Drew's net worth is supposed to be around $160 million as of 2021. His expensive career contract, endorsements and investments altogether make him the 22nd richest athlete internationally. 

One of the most successful NFL players, Brees is certainly worth of quite a good amount of wealth. Let us check out the sources of income and expenditure behind his massive net worth of finances.
Drew Brees' sources of wealth:
Let us now take a look at the sources from which the NFL star accumulates such huge amount of wealth.
During his starting year at the NFL, Drew was signed in by San Diego Chargers for a one year contract worth  $8 million. His tenure with the team was short-lived as he could not come to terms with a profitable deal post his injury break period.
The following year found Drew signing a massive six year long contract with the New Orleans Saints. This contract is worth $60 million dollars and is estimated as per sportskeeda to be seven times more than that of Drew's previous contract. The New Orleans Saints' contract also offers a $22 million signing bonus.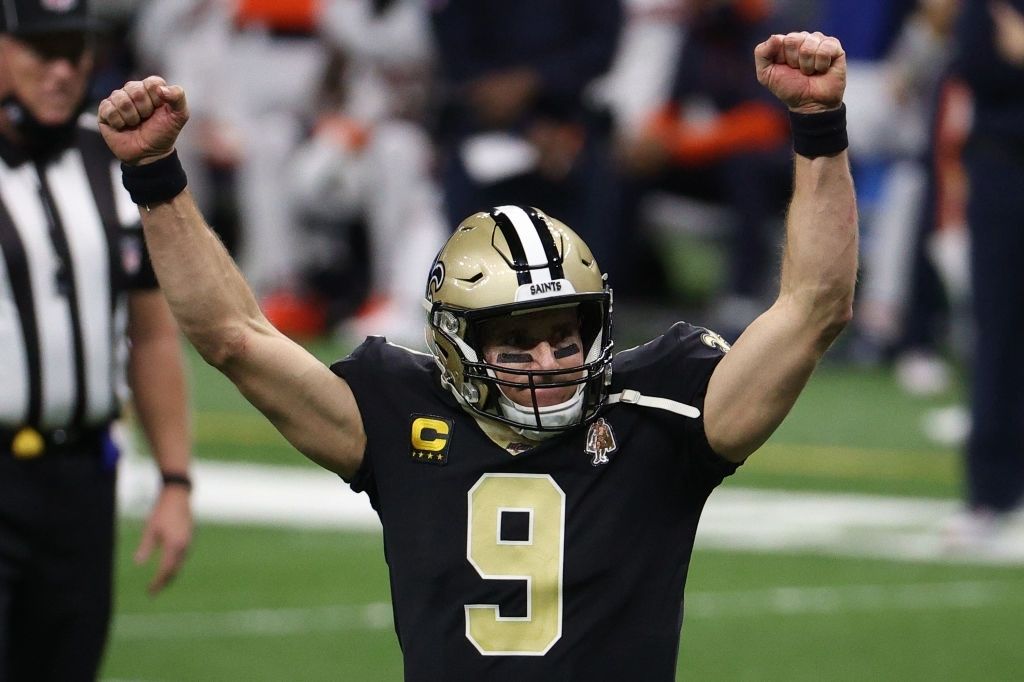 Drew's twenty year long career has fetched him only from matches a wealth of around $250 million. He has also signed a five year contract worth of $100 million which considered to be the highest amount in the history of NFL. Brees earns around $22 million annually.
Drew Brees' endorsement deals:
The financial worth of Drew is a result of a number of big endorsement deals he is associated with. He endorses brands such as Microsoft, PepsiCo, Verizon, Wrangler, Nike, AvdoCare International, Proctor & Gamble etc.
Congratulations to AdvoCare National Spokesperson, Drew Brees, on the amazing accomplishment of becoming the all-time leader in pass completions! pic.twitter.com/3TzNHbdv6S

— AdvoCare (@advocare) September 25, 2018
AdvoCare International is a marketing company responsible for production of nutritional weight management supplements and personal care. In 2010, Drew Brees was announced as the company's national spokesperson.
The products named 'Nyquil' and 'Dayquil' by the company Proctor & Gamble are endorsed by Drew.
Wow. Thanks is for sending this. Our council had Drew Brees and Dominique Dawes as our co-leads, and it was a terrific group of athletes, chefs, scientist and fitness professionals. Here's part of that Presidents Council in 2015. pic.twitter.com/OxS0cFJirK

— Mark Hertling (@MarkHertling) April 9, 2018
The ex-president of the United States, Barack Obama appointed Drew as the co-chair of the President's Council on Fitness, Sports and Nutrition in later 2010. This title was shared by him with an ex- Olympic gymnast Dominique Dawes.
I have watched this video about 10 times. Callen has me double bouncing him so he can go high above the rim and throw it down… check this out! It gets better every time you watch it!! https://t.co/ql0lzyr9vM

— Drew Brees (@drewbrees) April 12, 2020
Drew has stated to be a victim of bullying himself back in his high school days. In October 2010, he cameoed in an anti bullying video named as 'It Gets Better'.
His multi million dollar endorsement deals have fetched him an estimated earning of $13 million in 2018. He is also reported to earn over $13,000 for each and every sponsored tweet.
Tonight's bedtime story, courtesy of @hoopladigital, is the audiobook of @drewbrees' "Coming Back Stronger." We will come back stronger next year. We're so proud of our @saints. We are #theCityofYes, and we are the #whodatnation! pic.twitter.com/qQVia5KMT8

— NOLA Public Library (@NOLALibrary) January 22, 2019
In the year of 2005, Drew was forced to go through an unwanted hiatus in his career due to a shoulder injury. His setbacks and eventual overcoming of that situation made him write it all out in the form a book. This book comprising of his experience during that phase of his career, was published in 2010. The name of this book is 'Coming Back Stronger: Unleashing the Hidden Power of Adversity'. It apparently went on to become a national bestseller.
Drew Brees' earnings through investments:
Waitr has announced a new partnership with former Saints quarterback Drew Brees, who became an original investor in the company in 2017. https://t.co/KvpIQ1oDez

— Acadiana Advocate (@theadvocateaca) May 25, 2021
Brees has successfully made investments in quite a variance of businesses starting from restaurants to a venture food delivery service named 'Waitr'.
#business and #sport #spotlight @drewbrees is a best-selling #author who earns millions in #endorsements every year, #Brees also owns several #JimmyJohn's franchises and has a 25 percent stake in Walk-On's Bistreaux & Bar. pic.twitter.com/GuMfTJTqa8

— Beyond the Playbook (@BeyondPlaybook) February 25, 2019
In 2015, Drew bought 25 % stakes of Walk-On's Bistreaux & Bar which is a sports bar in Baton Rogue. He opened a branch of Walk-On in his hometown, Texas. Furthermore Drew intends for the franchise's expansion to the Gulf Coast states.
In addition to Waitr, @drewbrees is heavily invested in big restaurant franchises including Jimmy John's, Walk-On's Bistreaux & Bar, Happy's Irish Pub and Dunkin'.

(⚡️: @PaniniAmerica) pic.twitter.com/iuBLL6Hprp

— Front Office Sports (@FOS) January 18, 2021
Brees boasts the ownership of  chains of Happy's Irish Pub and Dunkin' as well as nine stores of Jimmy John's which is a gourmet fast food chain. He is reported to be aiming towards opening around sixty nine branches of Dunkin around various locations in the Unites States.
San Diego Surf Sports partnership with NFL star Drew Brees portends expansive role for storied soccer club – Rancho Santa Fe Review https://t.co/YKMFURxtFO pic.twitter.com/RXNyuMN8ii

— San Diego Informer (@sandiegoinforme) August 3, 2019
Drew is partners with a soccer center for aspiring athletes named San Diego Surf Sports.
Proud to announce new business partnership w TITLE Boxing Club, a great group owners & franchisees @titleboxingclub pic.twitter.com/BiBRhPgQsB

— Drew Brees (@drewbrees) May 25, 2016
In 2016, he was announced as the co owner of a boxing franchise named Title Boxing Club.
How Drew Brees Spends His Millions?
Now that we know where all the wealth comes to Drew Brees from, let us glance through how and where all he spends it.
Drew Brees' Property Assets:
In the year 2003, along with his wife Brittany, Drew purchased a property worth $2.2 million. The house is situated in Carmel, California and boasts a space of 6000 square feet, a garage enough for about six cars and a pool. The couple sold the property for a hairline profit margin of $2.4 million in 2012.
In 2006,  he purchased a property of 1.575 million in New Orleans.
Drew Brees' new Surge Entertainment Center, which will have a trampoline park, bowling lanes, a restaurant and batting cages, will open in November. https://t.co/RDO6ZkeuAt

— NOLA.com (@NOLAnews) October 30, 2019
The year 2019 marked a major investment of Drew with the purchase of a property in Layfette. This has been a noteworthy property investment as on this very land, he built a 49,000 square feet family entertainment and sports facility. The name of this facility is Surge Entertainment and it is reportedly an exclusive spot which has never been witnessed before.
Drew Brees' Car collections:
Alongside his business investments, Drew is also a keen collector of luxury hot rods. His car collection is a worthwhile list to go through.
He owns a Bugatti Veyron worth $2.2 million. It is one of his most expensive cars as one of the main points is that a rapid oil change would easily cost around $25,000.
Drew also boasts a first generation 1967 Chevrolet Camaro. It is a butternut-yellow colored car and it was off to auction on 2018. He owned another variant which was a 1969 Camaro and it was auctioned off for $62,500 in 2015.
Apart from the aforementioned noteworthy four-wheelers, Drew owns a 2012 BMW, a 1967 Ford Mustang and a Tesla Model S.
Out of his luxurious expenditures on real estate and vehicles, Drew is reported to have achieved fulfilment in another aspect of luxury possession. It is his private jet. Yes, you read it right!
Brees has been able to comfortably afford a Latitude 33 model airplane which apparently is his private jet. It allows him to make his joureys as per his preferred schedules.
Drew Brees' Non-profitable Investments: The Charity Work
In 2003, Drew and his wife together founded the Brees Dream Foundation. Sportskeeda reports that this foundation was in memory of Brittany's aunt whose demise was caused by cancer. They support the cancer diagnosed patients and help in funding the research works. The foundation went up to an expansion in the year 2005 to provide food and shelter during the aftermath of hurricane Katrina.
In the year 2007, they partnered with Operation Kids which is a charity organization for international children . They offer opportunities for academics and sports as well as mentoring programs for children who are intellectually challenged.
This partnership also succeeded in improving the facilities of child care in and around New Orleans. Drew has reportedly raised money for Operation Kids Organization by participating in the Pro Sports Team Challenge.
Brees has also raised funds successfully for other charities with the promotion of a new line of hamburgers by the Chilli's Grill and Bar in the year 2008.
The Purdue Athletic Life Support (PALS) program received a major amount of $50,000 from Drew.
The Sigma Chi, reportedly the alma matter fraternity of Drew, is also sponsored by him. he does so in order to aid the house constructions in partnership with the Habitat For Humanity's organization, 'Rebuilding Through Brotherhood initiative.
⚜️ @DrewBrees announced the opening of the @OchsnerHealth Brees Family Center in New Orleans East!

This is part of a $5 million gift from the Brees Dream Foundation that will support the startup and operational costs for new facilities across the state! 🙏🏻 pic.twitter.com/Ebj8Bh9r4w

— New Orleans Saints (@Saints) October 16, 2020
As per current estimations, the Brees Dream Foundation has successfully mad donations worth over $35 million for a variance of causes all around the globe.
Drew Brees (Brees Dream Foundation) donates $5 million to help with coronavirus relief in Louisiana… | @drewbrees | https://t.co/Z5YqPUmH7P | #humanitarianrelief #louisiana #coronavirus pic.twitter.com/x3AqVc6rhG

— ElevateChristNetwork (@ElevateCN) March 29, 2020
The donations include a sum of $5 million as Covid-19 relief to Louisiana and another sum of the same amount to Ochsner Health System for rebuilding healthcare systems and centers in and around the state.
⚜️ @DrewBrees and his wife Brittany announced the Brees Dream Foundation is donating $5 million to @OchsnerHealth

The donation will support the creation of community health centers in Louisiana.

The first center will be established in New Orleans East later this year pic.twitter.com/BhPQMpkPmu

— New Orleans Saints (@Saints) July 27, 2020
Drew's wife, Brittany Brees net worth: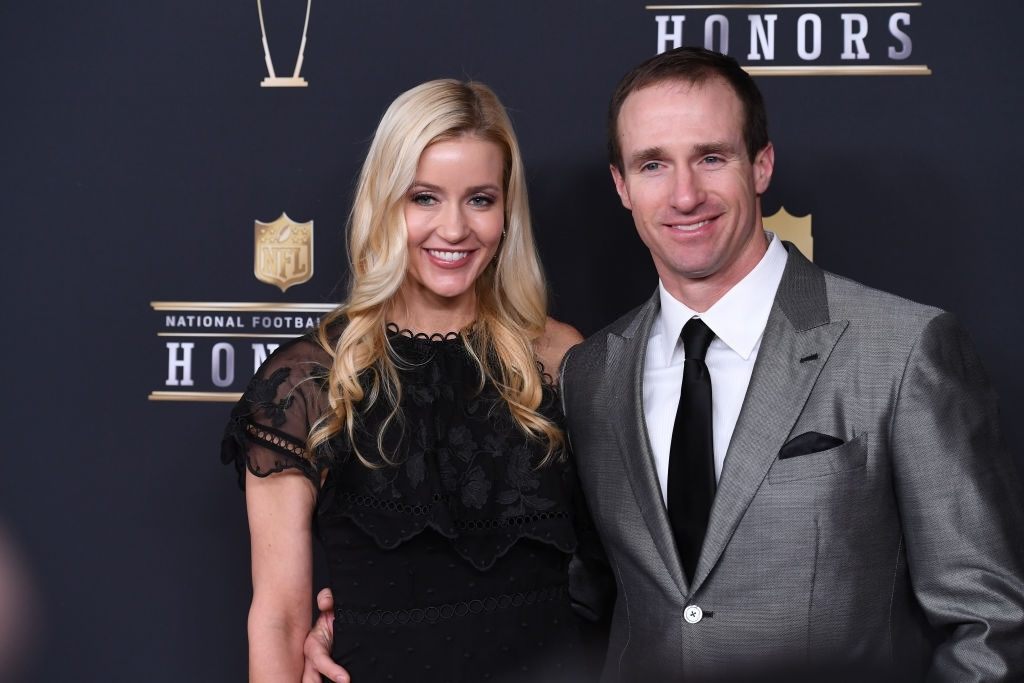 Brittany Brees is a model and philanthropist hailing from America. She is also known as the wife of Drew Brees since 2003. A beautiful wife and mother, Brittany's individual net worth has not been publicly stated yet. But, her name quiet evidently comes along with the high net worth of her spouse, Drew.