John Cena Net Worth 2021: Salary, Endorsements, Mansions, Cars, Charity and More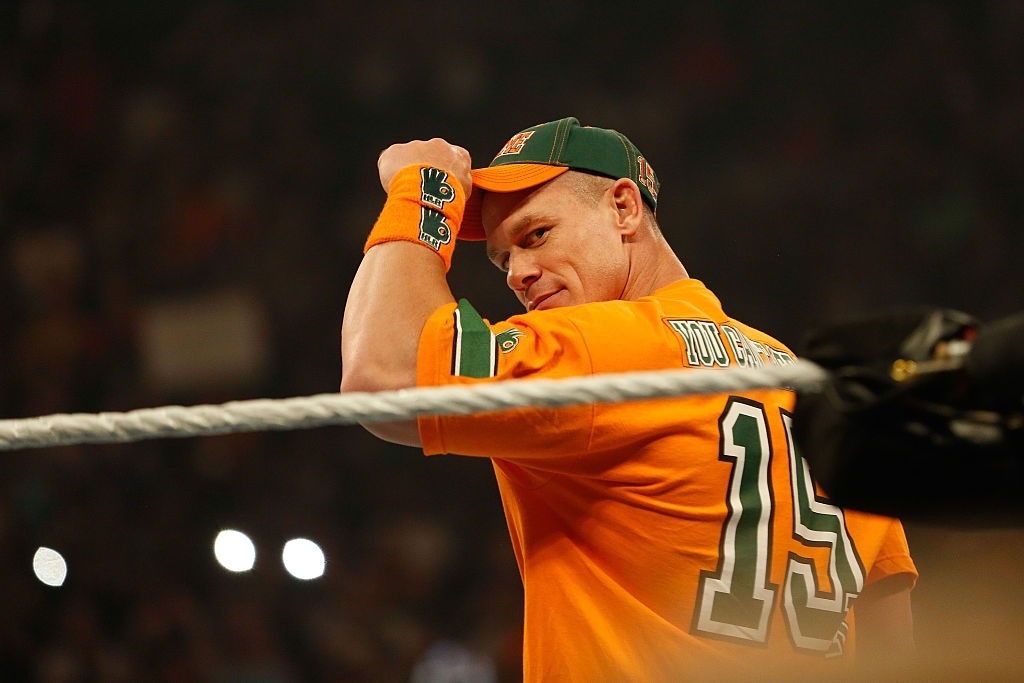 John Felix Anthony Cena, better known as John Cena is a household name. Starting from the early 2000s, everyone who had access to the internet or television knows who this veteran American Wrestler is. The 44-year-old athlete has been a prominent figure for more than two decades in the WWE.
However, he is not just recognized because of his impressive submission moves and finishers, but also for being an active Hollywood star, a television personality, and even a rapper. Cena has built quite a huge reputation for being one of the bests to ever enter the ring and with that, comes a massive salary and a plethora of endorsement deals. Here's everything you need to know about John Cena's net worth.
A Glance At John Cena's Asset Accumulation
| | |
| --- | --- |
| Name | John Felix Anthony Cena |
| Age | 44 years old (Born April 23, 1977) |
| Residence | Mansion in Tampa, Florida |
| Net Worth 2021 | $60 million |
| Salary | $8.5 million |
| Endorsement Earnings | $5 million |
| Source of wealth | Salary, Endorsements, Media Ventures |
| Endorsements | Gillette, Hefty Garbage Bags, Tapout |
| Expenditure | Mansions, Cars, Lifestyle, Charity |
| Philanthropy | Be A star, Rise Above Cancer, Make-A-Wish Foundation |
What Is John Cena's Net Worth In 2021?
For more than 20 years that John has devoted to the sport, he has fetched himself quite a massive net worth. Taking into account his salary, brand deals, and other avenues that add to his bank balance, the veteran star athlete is still growing his empire.
According to GiveMeSport's website, John Cena has an estimated net worth of a whopping $60 million as of 2021 and shows no signs of slowing down.
John Cena's Source Of Wealth
As stated earlier, it is not just the WWE that keeps on filling Cena's pockets, he has various means to amass his wealth. Here's how the 16 time WWE World Champion earns his money.
The veteran American Wrestler has given 20 years of his life to this sport and for the majority of that period, has always claimed one of the top ten spots of being the highest-paid superstar. The World Wrestling Entertainment Organization pays a massive salary of $8.5 million annually to John Cena as of 2021, making him the 2nd highest paid.
While an exact value cannot be assigned to how much money he has earned from the WWE in his career, it can be assumed that Cena has easily earned over $100 million, as of this year.
John Cena's Endorsement Deals:
John Cena can easily be considered to be the face of the WWE for the past decade and that has helped him sign quite a few brand deals. To start the list of the veteran wrestler's endorsement deals, John earns a 6.25% bonus from all the merchandise the WWE sells. Next up, the WWE superstar is also endorsed by big brands like Gillette, Hefty Garbage Bags, and American Clothing Company, Tapout.
Interestingly enough, John was employed as a towel folder in the Gold's Gym way before he debuted in the WWE. Currently, the International Chain of Fitness Centers also endorses the 16 times World Champion.
Finally, John's all-time rival the Rock, tried to trash talk him by calling him Fruity Pebbles which took an unexpected turn and landed Cena another brand deal. The popular cereal brand signed a deal with the superstar for a few commercials alongside NBA star Kyrie Irving, and even put his face on the cereal box. While an exact estimate is absent, John seems to have made over $5 million from endorsements alone.
John Cena's Earnings Through Media Ventures:
John has starred in a lot of films and commercials, and alongside that has also hosted and been a part of several television shows. Cena has a deep and powerful voice and thus has found success in the field of voice acting. In a series of commercials for Wonderful Pistachios, he was the voice behind the elephant.
Further, Cena has also starred in the 2017 Disney movie, Ferdinand giving life to the main character via his voice, and has also voiced several other movie characters.
Cena got his big break in an acting career starring as the leading man in the 2006 film, the Marine. From there, his journey has only gone upwards. The WWE veteran is also a new addition to the Fast & Furious franchise, starring in the 9th movie which will come out this year. Also, he is part of another upcoming 2021 movie, the Suicide Squad. The Hollywood star also spent a duration of 6 months in China, shooting a 2020 film with Co-star Jackie Chan, called The X-Traction.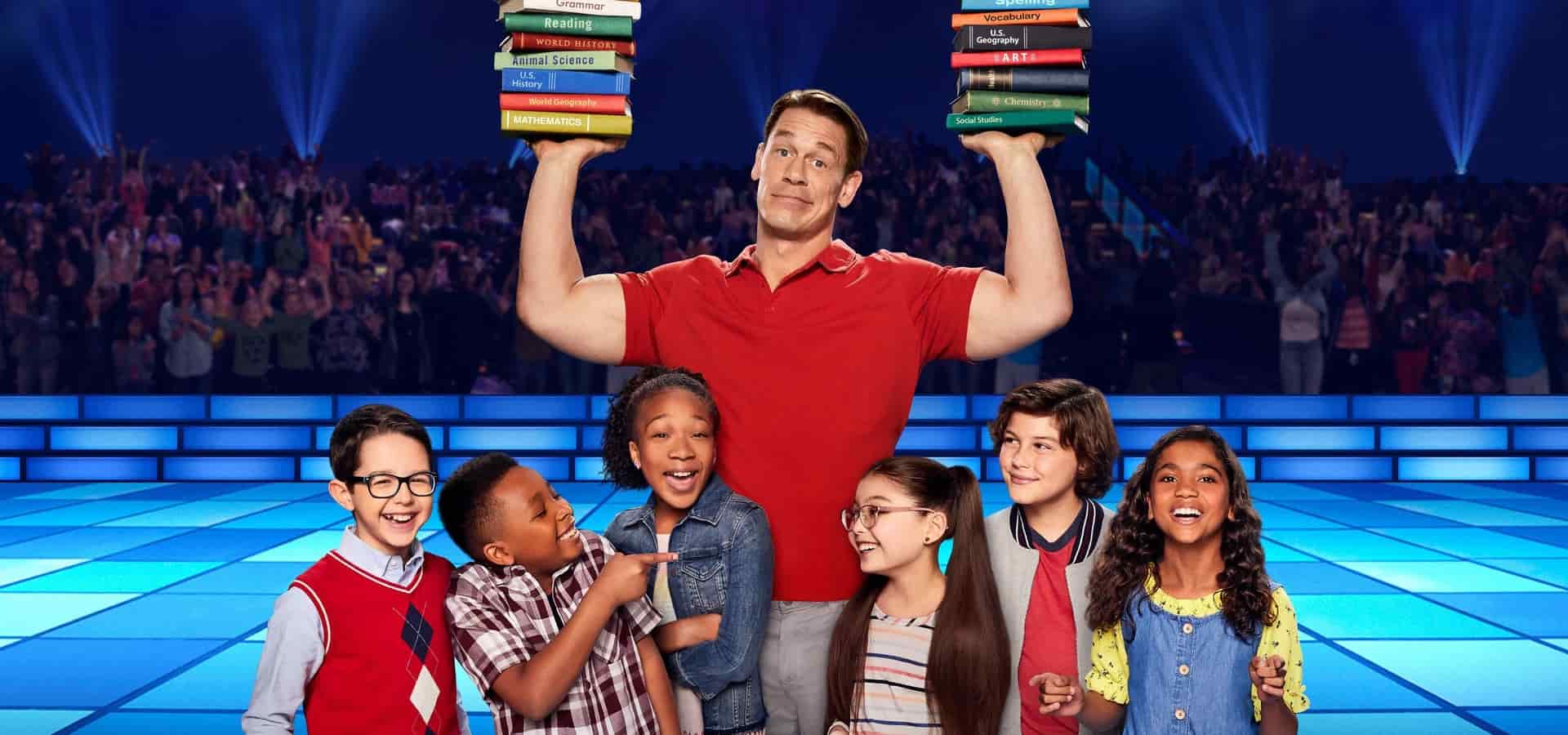 John has also appeared in films and TV shows like Bumblebee, Blocker, Daddy's Home, Hannah Montana, and Parks and Recreation. Finally, the 44-year-old athlete also hosts a Nickelodeon game show called Are You Smarter Than a Fifth Grader.
Apart from appearing and starring in films, TV shows, and commercials, Cena also has a career in the music industry as a rapper. Apart from releasing several singles over the years, his debut, You Can't See Me was also a massive hit with his songs featuring in the WWE.
How John Cena Spends His Millions?
Starting with nothing to becoming a multi-millionaire, John Cena has hustled his way to the top. The WWE superstar is not at all shy to spend a good fortune to lead an eccentric lifestyle. However, he also actively gives back to society and possesses a very philanthropic nature. Here's how the 16 times World Wrestling Champion spends his millions.
John Cena's Lavish Mansions:
The WWE superstar reportedly owns three mansions including the one he grew up in. however, it is speculated that he may own a few more which he has kept in the dark. His childhood home is located in West Newbury, Massachusetts. The colonial-style home boasts a living space of 3915 square feet which sits on a 100,624 square feet lot. The house also features five bedrooms and three and a half bathrooms with an estimated worth of more than $700,000.
John also owns a $525,000 mega-mansion in Tampa, Florida. The house offers a living space of 3704 square feet and offers some breathtaking amenities like a crystal chandelier in the beautiful entryway, a swimming pool with various fountains, and a waterslide.
Finally, to conclude the list of homes owned by the Veteran athlete, john owns a massive mansion in San Diego, California. Information regarding this home has been kept as an absolute secret as John prioritizes his privacy in this mansion.
However, the available information is that the house features a wine cellar, a full outdoor open kitchen, and a stunning infinity pool. It will be difficult to confirm anything until more information is open to the public, but certain sources claim that this home is the crown jewels of John's real estate portfolio.
John Cena's Car Collection:
An interesting fact to note is that John spent his first paycheck from the WWE to buy a Jeep Wrangler worth over $20,000 which he still drives to this day. The 44-year athlete also owns two luxury Roll Royce Phantoms. Both of the cars are identically specified with 12 cylinders 453 horsepower engines. The 2006 model set him back a whopping $417,000 and the 2009 drophead coupe edition is worth $200,000.
Further, John owns a pair of Ferrari 599 GTBs, one in red and another in yellow. The Ferraris can reach a top speed of 330 km/h and goes from 0-60 in 3.7 seconds. Each of these cars costs over $270,000. Additionally, his collection also boats a 2008 Mercedes Benz SLR McLaren worth almost half a million dollars.
Other cars in John's collection are 2004 Ferrari 260 Spyder, a 2013 Maserati Granturismo, a 2005 Aston Martin Vanquish S, a pair of Ford GTs, and finally, two Lamborghinis. In total, the massive car collection that John Cena, is worth over $2 million. Apart from all these, John also owns a private tour bus he uses when traveling to various WWE arenas.
John Cena's Luxurious Lifestyle: Private Jet and Custom Gym:
The contract that John has signed with the WWE, entitles him to a private jet that helps him travel from country to country to different wrestling arenas and WWE events. The cost of this private jet is currently kept from the public and John does not reveal it himself.
It is very apparent, that a wrestler needs to keep their body in check, and when it comes to John, he loves working out and building his muscles. For that very reason, he has invested a few million dollars into building his dream gym near his Tampa home. The establishment is called Hard Nock's South inspired by where the pro wrestler worked out in his rookie year. Cena loves this place and calls this a haven for wrestlers and bodybuilders alike.
John Cena's Expensive Engagement Ring:
In the past, John has dated fellow WWE wrestler, Nikki Bella for five years. The highlight of their relationship in those years was when John went down on one knee on live television and proposed to Nikki during WrestleMania 33. The WWE superstar spent a staggering $75,000 on the three-carat round cut diamond ring he proposed Bella with. Unfortunately, the two separated a year later.
John Cena's Non-Profitable Investments: The Charity Work
It comes as no surprise, that John Cena is an avid philanthropist. He supports many causes and charities and even runs his campaigns. John supports charities like Be A star, Rise Above Cancer, and most noticeably, Make-A-Wish Foundation.
John Cena, WWE superstar, has granted more than 650 Make-a-Wish requests: more than anyone in the charity's history. pic.twitter.com/ODABHZSp5w

— WTF Facts (@mrwtffacts) April 14, 2021
Apart from the money john has personally donated to these various charities and causes, the tie-up between WWE and Make-A-Wish foundation has helped pave the way for John to help many more. In 2015, he became the only celebrity to have granted over 500 wishes, and as of 2021, that count has skyrocketed to over 650 wishes granted.
John Cena's Wife: Shay Shariatzadeh's net Worth 2021
Last year, John got married to Shay Shariatzadeh in a private ceremony. The celebrity wife is an engineer and product manager by profession and various sources claim that her net worth is $700,000 as of 2021.