Zion Williamson Net Worth 2021: Salary, Endorsements, Mansions, Cars, Charity and More
Zion Lateef Williamson, better known as Zion Williamson is a young basketball player in the NBA league. At just 18 years old, Zion entered the league as the number one overall pick by the New Orleans Pelicans in the 2019-20 season and has been rising to fame fairly quickly.
The young athlete was also part of the All-Star roster after playing just a season with the Pelicans. Williamson has displayed power comparable to that of rookie Shaquille O'Neal and with his quick progress has landed lucrative brand deals alongside a massive salary. Let us bring to light everything that there is to Zion Williamson's net worth as of 2021.
A Glance at Zion Williamson's Asset Accumulation
| | |
| --- | --- |
| Name | Zion Lateef Williamson |
| Age | 20 years old (Born July 6, 2000) |
| Residence | Mansion in New Orleans |
| Net Worth 2021 | $8 million |
| Salary | $10.2 million |
| Endorsement Earnings | $15 million |
| Source of wealth | Salary, Endorsements, Media Ventures |
| Endorsements | Nike Air Jordan's, Gatorade, Mountain Dew |
| Expenditure | Mansion, Cars, Watches, Jewelry, Charity |
| Philanthropy | Covid-19 relief |
What Is Zion Williamson's Net Worth In 2021?
Very few rookie players in the NBA progress as fast as Zion. He has shown to the world that he will only get better and with that, earn more. As of 2021, Zion Williamson's net worth is $8 million, as estimated by Essentially Sport's website.
Compared to many other NBA stars, his net worth is very low. However, one must keep in mind that he has just played 2 seasons and has already made a fortune for himself that many people can only dream of.
Zion Williamson's Source Of Wealth
Williamson is a force to reckon with. Being the complete powerhouse that he is and being the number one overall pick, he has landed a massive contract with the Pelicans and earns a huge annual salary. Furthermore, the NBA athlete also earns from his brand dealings and commercials he does for those brands in addition to other media ventures. Here's how Zion Williamson adds to his bank balance.
Zion Williamson's NBA Salary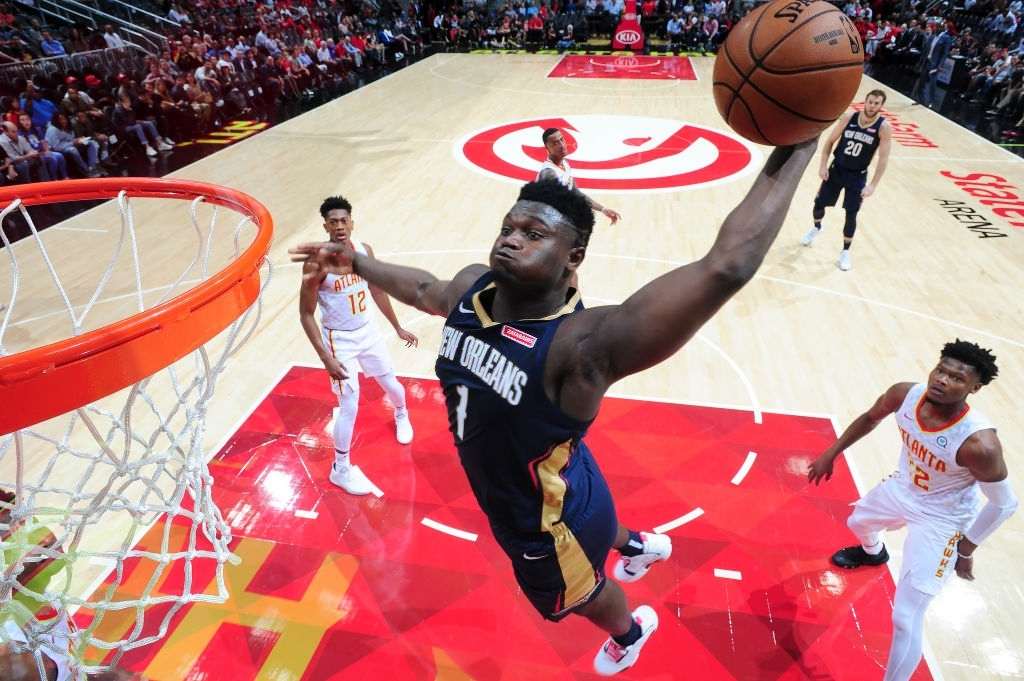 The New Orleans Pelicans signed a three-year contract with Zion worth $30.7 million. Starting his rookie season with an annual salary of $9.7 million, which rose to $10.2 million in the 2020-21 season, which is his current salary. In the time he has spent in the league, he has earned a little over $19 million from his salary alone.
Zion Williamson's Endorsement Deals
Zion Williamson has signed the most lucrative shoe deal as a rookie in the history of the NBA. In July of 2019, global brand, Nike signed a 5-year contract with the young rising star for a whopping $75 million, with an annual paycheck of $15 million.
Williamson is the only rookie to have signed a show deal this big in terms of annual pay, but is second only to LeBron James who signed a more lucrative deal but for a longer duration which added around 12 million to his account annually as a rookie.
Small beginnings. Big Future.

The Jordan Zion 1 'Marion' is inspired by the city where @zionwilliamson attended middle school and discovered the potential that helped propel him to the league.

Read more here.

— Jordan (@Jumpman23) May 24, 2021
Zion is signed with the Jordan Brand of Nike and recently released an Air Jordan 34 alligator-inspired Bayou Boys shoes paying homage to his current team. He also has a signature shoe called the Jordan Zion 1.
💪🏿💪🏿@Druski2Funny https://t.co/6fDExnYh2F

— Zion Williamson (@Zionwilliamson) February 13, 2021
The young athlete is has done several commercials with Nike's Jordan Brand and is also signed with Global Sports Drink Company, Gatorade, Sports Merchandise Retailer, Fanatics, and a five-year deal with Mountain Dew.
Zion Williamson's Earnings Through Media Ventures
As previously mentioned, the NBA player has done several commercials for the Nike Air Jordan and other brands he is signed with. However, his stretch of media involvement does not end there. Zion appeared in a commercial to promote the last released film in the Fast & Furious franchise, Hobbs and Shaw.
How Zion Williamson Spends His Millions?
The complete powerhouse player is just 20 years old at the moment. However, due to his earnings from the NBA and his brand deals, he lives and spends like a veteran star player. Apart from spending millions on himself, Zion has indulged in several heartwarming philanthropic works. Here's how the rising star, Zion Williamson spends his millions.
Zion Williamson's Lavish Mansion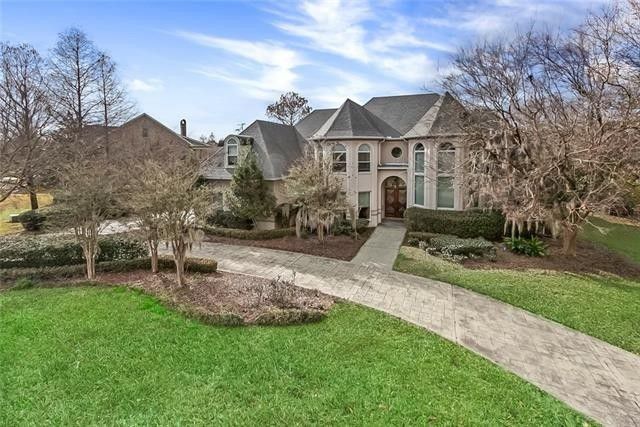 Starting his rookie season with the Pelicans, Zion lived in a five-star hotel, all paid for by the franchise. While there is no solid evidence at the moment, it was rumored that Williamson bought the former home of 76ers Center, Greg Monroe located in New Orleans.
With an asking price of $874,500, this mega-mansion features a living space of 5478 square feet, five bedrooms, and five and a half bathrooms. The two-story house also features a beautiful lawn, a wine cellar, and a full chef's kitchen.
Zion Williamson's Car Collection
Apparently, with his first paycheck from the NBA, Zion bought a brand new Jeep Wrangler for his brother. A new jeep wrangler is worth over $35,000 with customizations of another $10,000. After a collaboration with Mercedez, Zion spent a huge fortune on two of their cars. The cars in question are the Mercedes Benz G-Wagon 2020 worth $150,000 and a brand new AMG GT63s worth a whopping $160,000.
Zion Williamson's Gold and Diamond Rolex
During the 2019 NBA draft, Zion was spotted wearing a gold and diamond Rolex watch. That single timepiece is worth over $120,000. While it is currently unknown, if the young NBA star has a collection of such watches, it can be assumed that he has at least a few such pieces, in his arsenal.
Zion Williamson's Custom Infinity Gauntlet
Zion got his own custom Thanos chain 🔥

(via zofrost/IG) pic.twitter.com/rO5YLwKyE0

— Bleacher Report (@BleacherReport) July 7, 2020
Williamson is a huge fan of the Marvel Cinematic Universe and, during several interviews, he has brought up that his favorite character from the series is the supervillain, Thanos. His obsession with the character grew out of hands when he paid over $50,000 for a custom Thanos-inspired infinity gauntlet chain studded with diamonds and all kinds of other expensive gems for his 20th birthday.
Zion Williamson's Non-Profitable Investments: The Charity Work
The 20-year-old athlete has already started to take part in philanthropic activities at such a young age. While Zion is not directly connected to or is a part of any charities or foundations, he pledged to pay the salaries of all the workers from the Smoothie King Center for a month due to the coronavirus crisis 0f 2020.