Dwight Howard Net Worth 2021: Salary, Endorsements, Mansion, Cars, Charity and More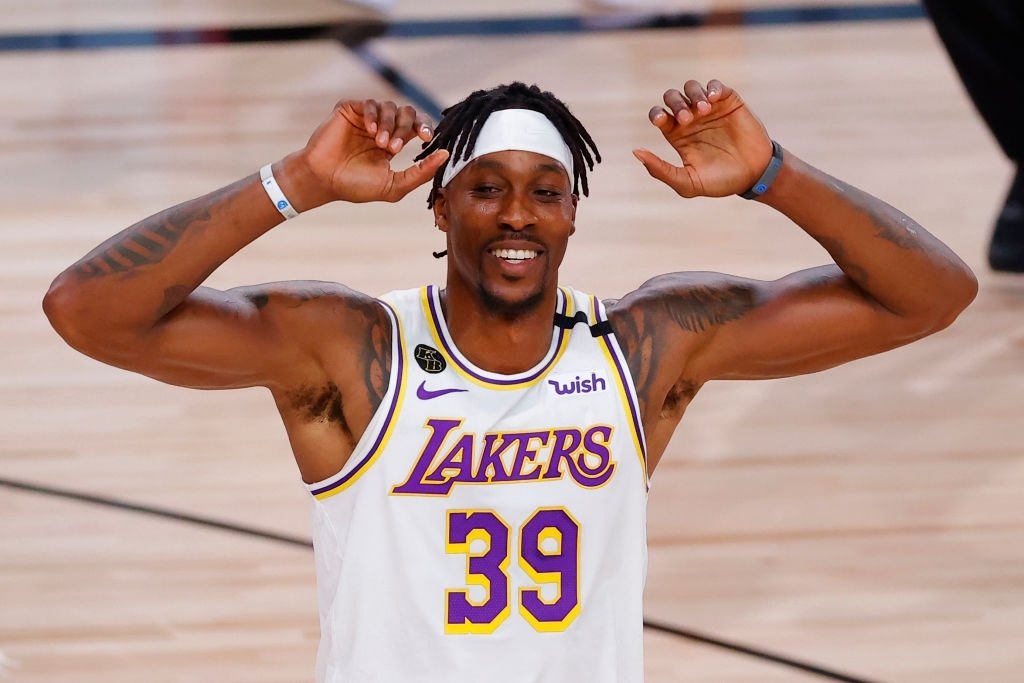 Dwight David Howard II, better known as Dwight Howard is an American professional basketball player currently playing for the Philadelphia 76ers. Starting his professional run in 2004 with the Orlando Magic, Dwight has played with six other teams including the Los Angeles Lakers and Houston Rockets.
The star center has a championship under his belt and has been named an NBA ALL-star eight times. In his long career, Howard has proven his worth and shown why he receives a huge paycheck and is backed by several brands. Here's everything about Dwight Howard's net worth in 2021.
A Glance At Dwight Howard's Asset Accumulation
| | |
| --- | --- |
| Name | Dwight Davis Howard II |
| Age | 35 years old (Born December 8, 1985) |
| Residence | Mansion in Atlanta |
| Net Worth 2021 | $140 million |
| Salary | $2.5 million |
| Endorsement Earnings | $100 million |
| Source of wealth | Salary, Endorsements, Investments |
| Endorsements | Adidas, McDonald's, Peak Sports, Pixstory |
| Expenditure | Mansions, Cars, Exotic pets, charity |
| Philanthropy | Dwight D. Howard Foundation, Blessings In A Backpack, NBA Cares, Get Schooled Foundation, and UNICEF |
What Is Dwight Howard's Net Worth In 2021?
According to Clutch Points, Dwight's net worth as of 2021 is $140 million. Given his long career in the NBA, it comes as no surprise that the veteran NBA star has amassed such a huge net worth. Apart from his salary, his endorsement deals and other businesses add to his net worth. Nicknamed D-12, he also leads an expensive lifestyle and involves in philanthropic activities.
Dwight Howard's Source of wealth:
Dwight has had several sources that add to his wealth which primarily include his salary and brand deals. Here's how Dwight Howard earned his money over the years.
Dwight Howard's NBA Salary
At a point in his career, the veteran NBA star was earning a career-high salary of $23.5 million from the Charlotte Hornets. However, since then his salary has gone down significantly. Due to his back and knee injuries, Howard currently has an annual salary of $2.5 million with the Philadelphia 76ers.
During the 17 seasons that Dwight has played in the NBA, he has earned over $242.5 million in salary alone. His current contract with the 76ers is for a one-year term worth $2.5 million. Compared to that, during his time in the Orlando Magic and Houston Rockets, his contract earned him over $60 million with both teams.
Dwight Howard's Endorsement Deals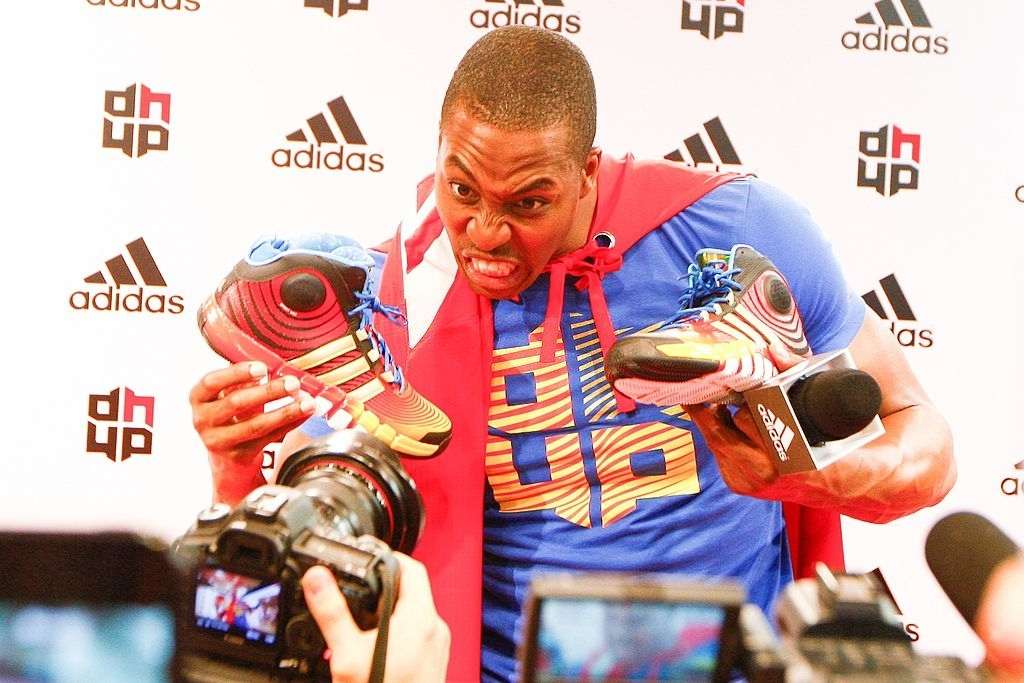 Dwight doesn't enjoy the status of being the top player in the league anymore. Further, his most lucrative deals with big-name brands have come to an end. In the past, Howard had signed deals with Adidas, McDonald's, and Chinese brand Peak Sports.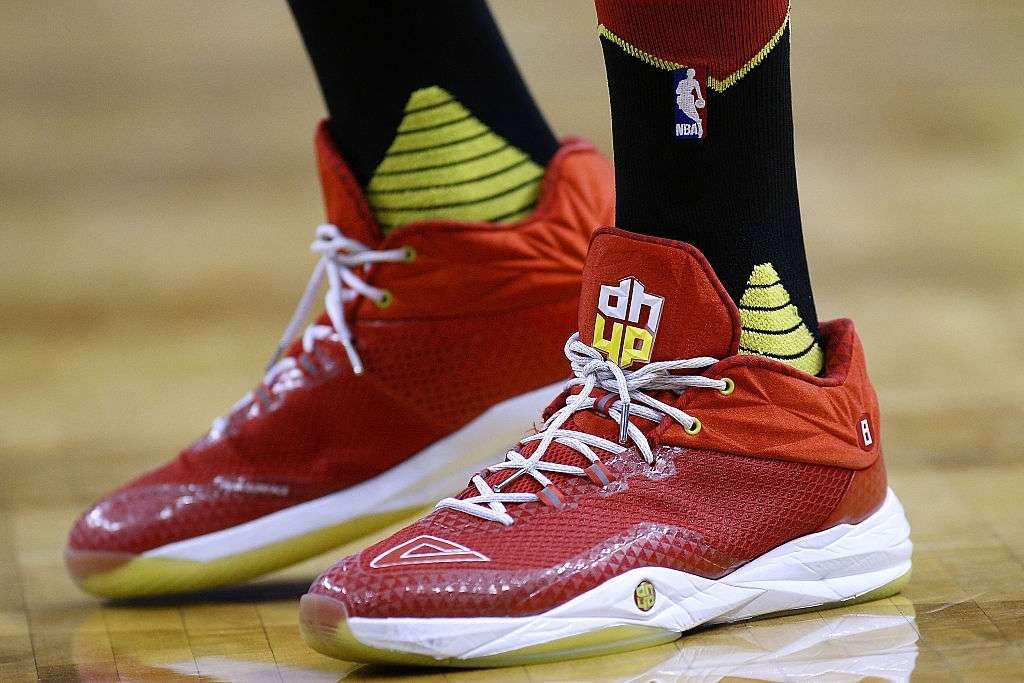 During his prime, when he played for the Magic, Howard signed a sneaker deal with Adidas. His contract, however, expired with the brand in 2015, followed by which the NBA veteran, signed a multi-year deal with the Chinese Company, Peak Sports. The contract filled Dwight's pocket with a huge sum of $31 million. Unfortunately, this contract has also expired.
View this post on Instagram
Currently, a mobile application called Pixstory is associated with D-12. During the 2020 season, he was seen wearing the Nike Kobe AD Exodus. The NBA defensive star once earned $3.5 million from endorsements and in total has earned over $100 million from his deals.
Dwight Howard's Earnings Through Investments
Nicknamed Superman, Dwight alongside fellow NBA star Amar'e Stoudemire joined a group of investors in February 2014. The NBA star and the group invested a lump sum amount of $2.25 million in a social discovery site and mobile app named, Tapiture. Unfortunately, no further details are available involving the outcome or tenure of said investment.
How Dwight Howard Spends His Millions?
The veteran NBA star lives a life that can turn heads and make people jealous. From multi-million dollar mansions to super-fast cars, Howard is not shy to spend his fortune on a lavish lifestyle. However, he also believes in giving back to society and engages with charitable investments. This is how NBA star, Dwight Howard, spends his millions.
Dwight Howard's lavish Mansions
D-12 owns a few lavish mansions. Starting the list strong is his $8.8 million mansions in Atlanta, Georgia. The House offers a huge 35,000 square feet of living space while featuring five kitchens, a 14 car garage, and also 20 HVAC units. Dwight also enjoys his free time playing on the half basketball court and cherishing a framed collection of valuable signed jerseys, worn by his favorite athletes.
Howard's second mansion is located in the LA neighborhood of Tarzana. He bought the place back in 2017 for $1.75 million. The 1950s traditional style home offers a marble center island in the state of the art kitchen, a home theatre, four bedrooms, and 4,200 square feet of living space.
Finally, last but not the least, Dwight's 10,120 square feet Washington D.C. estate is worth $2.5 million. The building was a former schoolhouse that was converted into nine residential units of which the NBA star owns the top two floors. With dark polished hardwood flooring and clean white walls, the house is simply gorgeous. The lavish mansion also features an exposed brick fireplace, four bedrooms, three and a half bathrooms, and original stained glass windows from 1983.
Dwight Howard's Car Collection
Howard has been named the NBA defensive player of the year for three consecutive years. Naturally, the car that matches the veteran star's defensive qualities is the Conquest Knight XV. The armored car is built like a tank and must have set Dwight back a good $800,000 plus other custom modification charges.
The next car in Superman's collection is a $300,000 Ferrari ff. The 651 horsepower car can go from 0-100 kmph in 3.7 seconds.  He also owns a $335,000 Bentley Mulsanne.
Finally, the crown jewel of Dwight's car collection is his custom-made purple Rolls Royce Ghost worth over $350,000. The veteran NBA star had it custom painted purple after Thanos, a fictional supervillain in the Marvel universe. He associated with the character and was so impressed he had this car made.
Dwight Howard's Luxurious Lifestyle: Exotic Snakes and Expensive Aquariums
The American television show, Tanked is famous for custom building aquariums and other enclosures for the wealthy. Dwight Howard has had two such aquariums built for him in two different mansions.
The sixer's star loves exotic snakes such as anacondas and boas and owns quite a few of them. In 2015, Dwight had his first custom aquarium built based on a South American theme to house his huge Boa Constrictor. This nine feet tall and 8 feet wide tank houses a various variety of fish and a custom humidifier for the snake must have cost him over a million dollars.
In 2017, D-12 hired the guys again for another custom-built. This time Howard paid over $2 million for an aquarium and snake enclosure hybrid and a different condo to keep his other snakes in.
Dwight Howard's Non-Profitable Investments: The Charity Work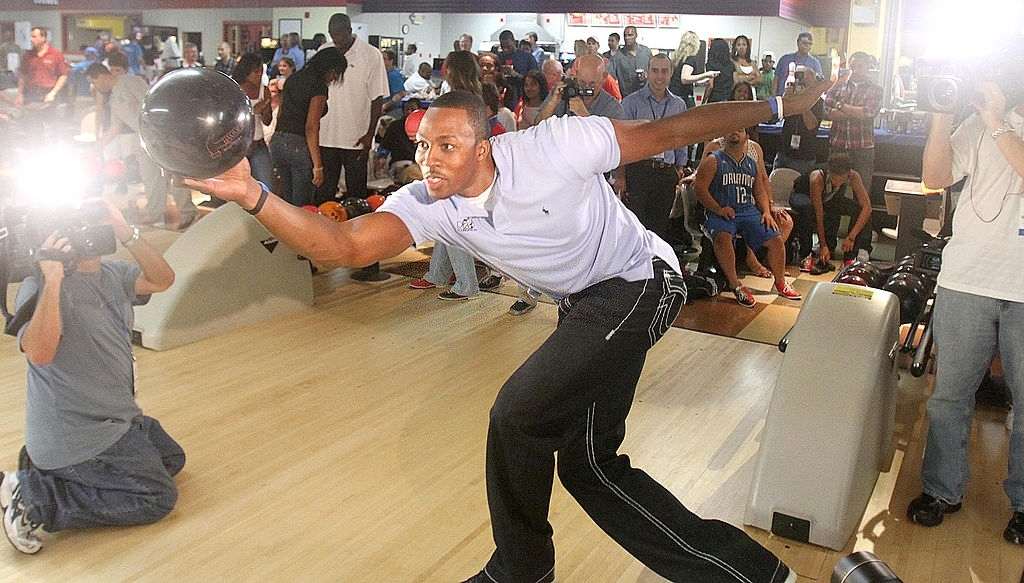 Even before joining the NBA, Dwight wanted to all he can to help people. The star player and his parents together formed the Dwight D. Howard Foundation in 2004 to provide scholarships for the underprivileged and deserving youth. The foundation also organizes basketball camp every summer and invites different NBA stars and National and high school/college coaches to help with the endeavor.
Dwight has also participated in several charity bowling events and has donated to organizations like blessings In A Backpack, NBA Cares, Get Schooled Foundation, and UNICEF. For his contributions towards society, the star player was selected as a finalist for the Jefferson Award For Public Service.