Emma Raducanu's sparkling performance at Korea Open resulted massive jump in latest WTA rankings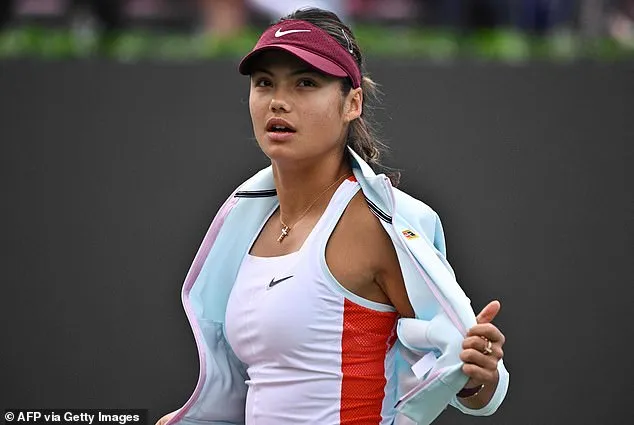 Even though British Grand Slam winner Emma Raducanu, 19, lost in the first round of this year's US Open, she has made an amazing comeback at the Korea Open, which is currently going on in Seoul. She has beaten Linette, Wickmayer, and other strong contenders to win the tournament.
Nonetheless, she made an incredible record by climbing up to a career high ranking with convincing victories in the far east.
How did Emma Raducanu reach an epic WTA stage?
Following her run to the semifinals at the Korea Open, Emma Raducanu has risen 11 ranks in the most recent updates to the world rankings and the British player put on her strongest tournament performance of the year, winning three straight matches for the initial round since her US Open victory.
Without dropping a set, Raducanu won her opening three matches in Seoul. She also won the opening set of her semifinal matchup with Jelena Ostapenko and she advanced to her maiden WTA tour semi-final at the Korea Open in Seoul with a polished and professional effort, defeating Magda Linette of Poland 6-2, 6-2. This was done away from the limelight that has followed her every move for the last year.
With her triumph, the sixth seed Raducanu became the third player in the history of the elite level to win three straight games for the first time after winning the US Open. The top seed from Latvia, Jelena Ostapenko, who overcame the 17-year-old Andorran Victoria Jimenez Kasintseva 6-2, 6-1, will be Raducanu's opponent. Ostapenko is also a former grand slam champion and the 19-year-old super star experienced yet another setback due to an injury, this time a left glute issue that forced her to retire injured for the fourth season in a row.
By the third set, Raducanu was clearly grimacing, and despite her best efforts, she was unable to finish the match and she dropped more than 70 positions as a result of her first-round elimination at Flushing Meadows, despite having been ranked within the top 10 in the world earlier this year.
The Brit, however, remained upbeat and emphasized that it was an opportunity for her to go over and work her way back up and the teenager has yet to win her second WTA championship, but her journey to the semifinals helped her move up the rankings, from 77th to 66th.
Raducanu is yet to reach that objective before the conclusion of this year since she is now only about 150 points away from breaking back into the top 50, however, Ekaterina Alexandrova, who clinched the Korea Open, is currently ranked 21st, which is a career best.