Brad Maddox is one of those names in WWE who could not shine the brightest in the industry. Yet his name keeps circling around the circuit. That mostly owes to the controversies he was wrapped in during his career. And almost seven years after his release from WWE, the former RAW general manager opened the lid on his struggles with carnal desires, to wit: his failure to deal with sex and porn addiction.
What happened with the Ex-WWE star?
Maddox was one of the most hated names in WWE during his tenure. As a general manager of the RAW, he garnered that negative attention by playing his role. However, he incensed a lot by being involved in a sex tape scandal. Maddox was one of the participants in Saraya Belvis aka Paige's infamous sex tape leaks.
He was seen in a three-way with his fellow Xavier Woods in one of those particular tapes, along with numerous other tapes with Paige alone. Paige later pointed fingers at him as well since she had to face the brunt of the leak mostly.
On top of that, Maddox repeatedly made a fuss with the Authority. While being the general manager, he engaged in feuds with Kane as well. Eventually, he was released from WWE following an altercation with a fan in the Indianapolis crowd.
Maddox could not come to terms with GM role in RAW
Bringing those points up on a podcast called 'Wrestling with Rip Rogers', he opened up about his addictions and struggles. He mentioned that things started to go downhill when he developed a porn addiction. He felt that led to his gradual descent into sex addiction as well. Promiscuous tendencies got the better of him, and he could hardly ever think out of the box.
Maddox felt the mind-numbing effects of that constant urge. He felt this eventually translated into the frustration that he developed for WWE, over the course of years.
Maddox could not take the role of general manager lightly. To add to his frustrations, the tapes surfaced at that point of time. He was already incensed about his referee role in CM Punk Vs Ryback. Maddox could not fathom his heel role, to just agitate Ryback. All of these consolidated, and culminated into a dark path.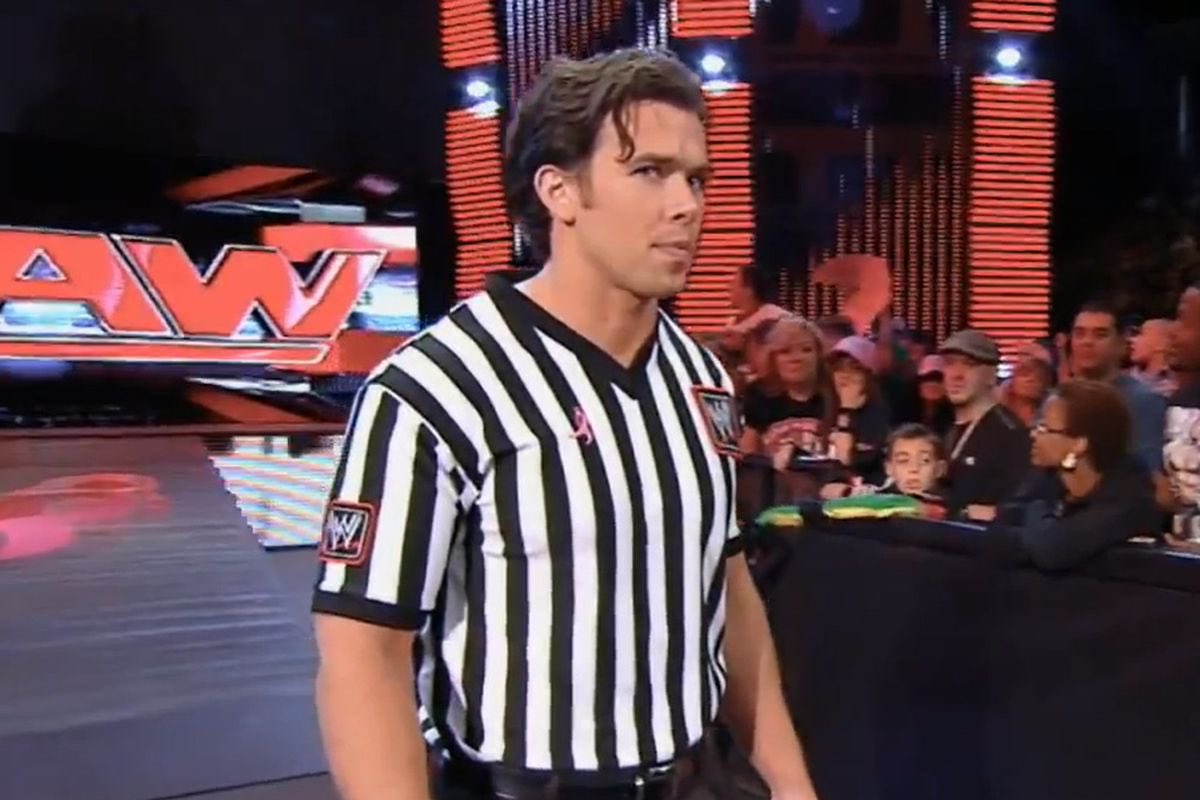 However, he takes the blame for not being able to fit into the general manager role. Maddox feels that this could potentially give a boost to his career. At that point in his career, his egotistical approach to the entertainment industry tarnished that opportunity. He did not like running around with a walkie-talkie, just to be a pawn in yet another gimmick.
Maddox mentioned that Vince McMahon first took notice of him around that time. Following his heel role against Ryback he got a promo in Manchester. Vince liked his role in that promo. Maddox believes that is what eventually landed the general manager role for him.
Why did Vince McMahon kick Maddox out?
Openly discussing that dark period in his life, Maddox finally shed light on his release. The wrestler hailing from Charlotte, North Carolina was eager to take the next big step in his career. He eventually convinced Vince to be in a tag team. As things spiraled out of control, so came his swift downfall. To set up that tag team he had to be in a singles match and cut a promo.
For undisclosed reasons, he went there and called the entire Indianapolis crowd "cocky pr**ks." Vince was so infuriated with him that he kicked him out of the building right away. Eventually, he was handed the release letter the next day.
Maddox, on his accounts, really had it hard. Do you think he had the potential to be something more than what he has achieved in his WWE career?