Garett Bolles takes full responsibility for 'inconsistent' play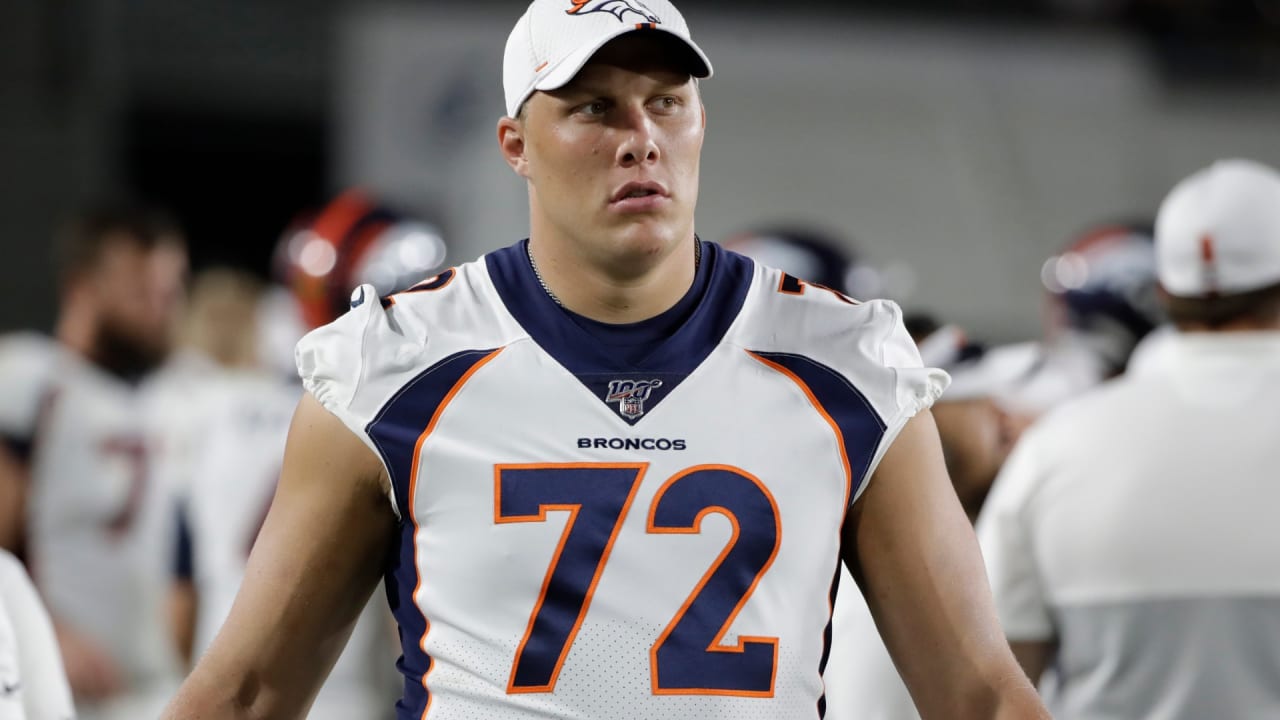 The whole NFL season is such an unpredictable event that even the best ones have to go through hard times. Likewise, from the time Garett Bolles was drafted 20th overall in 2017, he has undergone a steep learning curve in the NFL. The 28-year-old has heard all possible criticisms loud and clear, and he's ready to prove he can be counted on to protect quarterback Drew Lock's blindside. But nonetheless, Broncos' Garett Bolles takes full responsibility for 'inconsistent' play before media.
The former first-round pick knows he hasn't lived up to expectations through his first three seasons and doesn't blame fans for expressing their frustration with his play. He gave his statement through the team's official website, "Listen, our fans are some of the best fans in the country. They deserve the best football. Here in Denver, we have a tradition of winning. It's unacceptable the way that I played. I take full responsibility for that."
He also said with a heavy heart, "Nobody likes to get booed, so I took that upon myself to get better. I did whatever I can. I took [steps]. I worked out hard. I put on 20 extra pounds. I did whatever I can to make myself better, the best version of me moving forward because I know this is a very important season not just for me but for my family. This organization is counting on me to be the best version of myself. I know whatever I had to do this offseason I did it." Unlike many professionals, he did not turn back to his responsibilities rather, Garett Bolles takes full responsibility for 'inconsistent' play
Bolles has been inconsistent throughout the season and showed much up-and-down in every aspect from pass blocking to run blocking through his first three years. Most notably, however, have been the penalties. According to Pro Football Focus, Bolles has garnered 45 flags, including 13 that have been declined or offset. Last year he had 17 penalties.
But Bolles is hopeful of letting it go and doing far better in the upcoming season. he did show improvement in the late stages of the season with Drew Lock under center. He was whistled for just one holding call over the final five weeks of the season, and he ranked fourth in Pro Football Focus' grading among all tackles who played at least 200 snaps from Week 13-17.
Later he was asked about Dew and his relationship where he replied, "I love Drew. I and Drew have a great relationship. I think he's a phenomenal athlete. He's a great leader"
But the Broncos didn't replace Bolles this season, believing the talent is still there for the first-round pick to rise higher than mediocre. Now, everyone is looking forward to Bolles's improvement.