Gary Neville – Jamie Redknapp beef: Details on how things got heated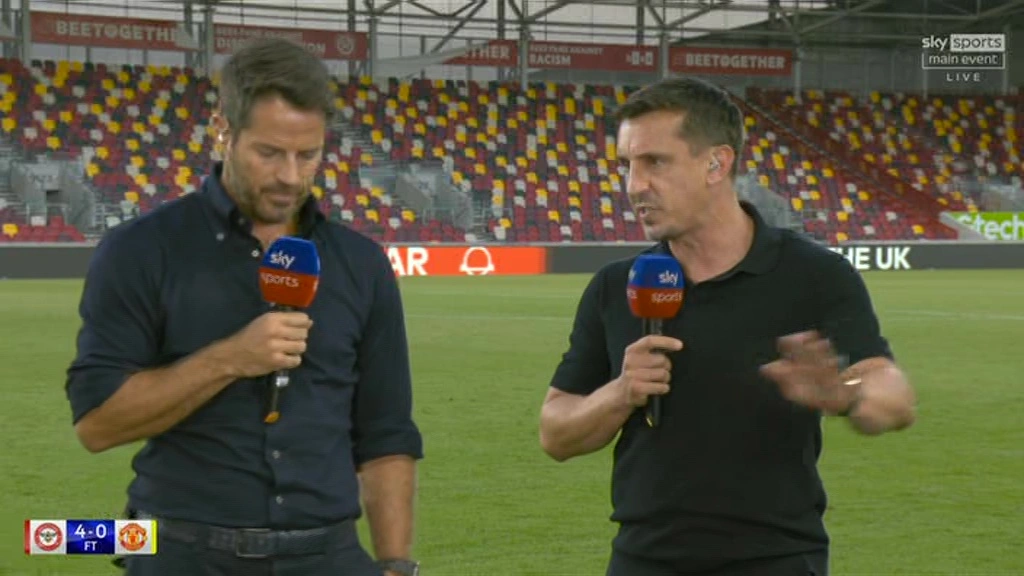 Gary Neville is a former player of Manchester United who spent his entire career under Sir Alex Ferguson at Old Trafford and he is one of the few players who used to play beside Cristiano Ronaldo at the club level.
Recently, Gary Neville – Jamie Redknapp beef sparked a controversy regarding United's back to back defeat in their opening two Premier League matches this season.
what fueled the flames even more?
Gary Neville – Jamie Redknapp beef remained a friendly conversation for the first few minutes but their anger was then came out of cocoon when Redknapp surprisingly attacked Gary with provocative words about the performance of Manchester United.
Neville has persisted in criticizing the Glazers for poor hiring decisions, letting the club's infrastructure deteriorate, and overseeing a decade of futility; on the contrary, Redknapp, thinks he can no longer divert attention away from the players as things became tight.
what caused Redknapp to warn Neville, 'look at me when I'm talking to you'?
When Gary Neville insisted Redknapp that he (Jamie) can't point the finger at certain players or the management since there is no leadership or voice and the highest top must be seen; one must look upwards.
Then, they're going to be peppered this week, however, there is a family in America who are making their workers bear the brunt of the losses, and that is unacceptable.
Upon hearing the above excuses, Jamie Redknapp furiously replied to Neville by saying, "look at me when I'm talking to you?"
who is to be blamed?
Yesterday's Premier League defeat for the Red Devils partially blames the players' attitudes and the stance of the Glazers which Mr. Neville wanted to clarify with Jamie but the later did not agree with the ex-player of United and continuously blamed the team for the loss.
In conclusion, it is believed that Eric Ten Hag should not be blamed fully as he has many limitations to deal with for forming a balanced team to challenge for the other title contenders.