LeBron James, the Los Angeles Lakers superstar, has a large following of critics and rivals, let alone haters. Even some of the world's most famous people were harshly critical of the living legend.
LeBron has a few nemeses in his 20-year NBA career, including Paul Pierce and Kevin Garnett, who made a name for themselves as teammates with the Boston Celtics. In their time, this trio's face-offs were somewhere near legendary in the league's history.
Even those two stars were taken aback when they saw LeBron break Kareem Abdul Jabbar's scoring record and finally switch sides.
What did Paul Pierce and Kevin Garnett say about LeBron James?
In Garnett's KG Certified podcast, the Pierce-Garnett duo finally change their view of the 19-time consecutive all-star and hail him as the greatest of all time. "We talk about the GOAT, he might be the GOAT," Pierce said. "I think that right there probably solidified it."
"And this is the reason why. He put himself in a place where I don't see nobody passing him in our lifetime in scoring, for one," the 45-year-old continued. "Two, you look at his accolades and you look how the longevity, and then you look at the biggest part of it, was the expectations coming out of high school."
"LeBron has reached GOAT status"

– Paul Pierce and Kevin Garnett

— Masked 🎭 (@MaskedInLA) February 13, 2023
"That type of pressure. That's tough, because no one in our league has ever had to deal with these type of expectations coming in," Paul concluded. "And so, and then, probably the most scrutinized superstar. So I got to probably put him up at GOAT status. It's undeniable."
It may appear normal to us to see another couple of legends consider him the GOAT, but when we consider their rivalry on the court, we can't accept such a compliment from this duo. There is a saying: "Once a rival, always a rival," and getting a rival's approval is the highest sort of acceptance anyone can have.
Even before breaking the highest scoring record, the previous topper, Abdul Jabbar, was also a popular critic of the king. However, he himself handed over the dominion to the Lakers star and considers him the GOAT.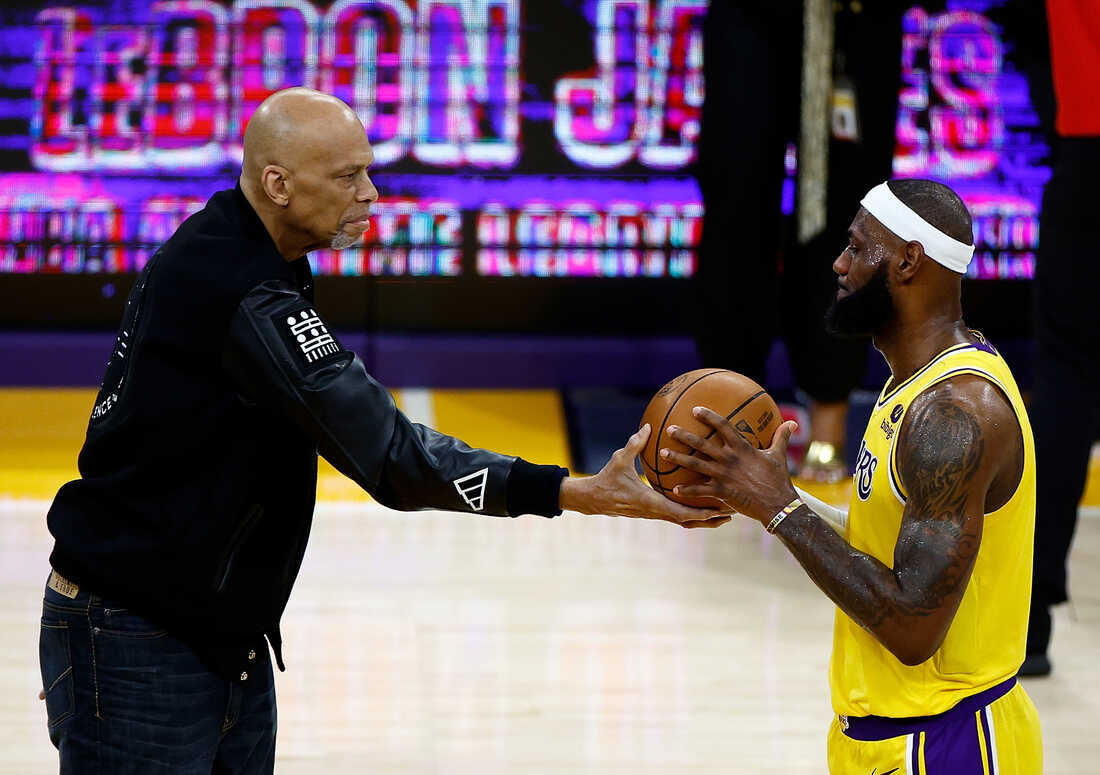 Paul and Kevin both played for the Celtics for six years and won the NBA championship in front of James in 2008. In those years, James' Cleveland Cavaliers won 13 times against the duo's Celtics and lost 11 times. This single stat alone is enough to dignify their rivalry on the hardwood.
How would you rate James and Pierce Garnett's rivalry? Is LeBron your ultimate goat? Let us know in the comments.