Spanish tennis star Rafael Nadal, 36, has arguably been one of the best court-players for the past few decades and is a record holder for winning a record 22 Grand Slams in his career, with his latest victory coming at this year's French Open back in June.
Although being a super tennis player on the court, Nadal often came to the spotlight for his awkward remarks on other tennis related professionals and most recently towards salaried coaches.
What Rafael Nadal actually said about tennis coaches?
Rafa's regular activities never disappoint his fans or the media; rather, he enjoys sharing cumbersome comments that both delight and disappoint his audience.
When it comes to knowing about the values of coaches in tennis, the Spanish superstar always preferred to give the player the upper hand, despite the struggle and contributions of the mentors for their betterment on the court.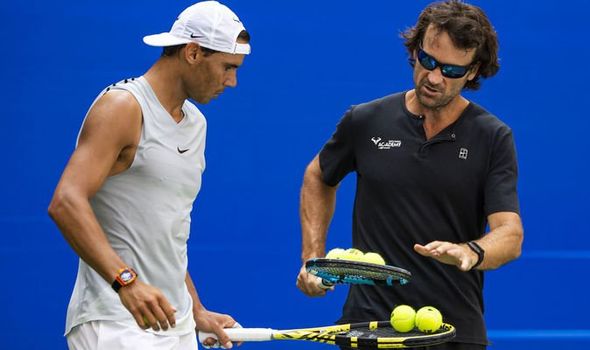 Nadal also discussed the necessity of having the appropriate coach for each athlete playing in an individual sport in order to experience success.
During his latest interview, Rafael actually revealed his mindset towards professional tennis coaches by saying, "In our sport, I am the one who pays the coach, the physical trainer, and the physical therapist."
Nadal again ranked the team coaches, like soccer or rugby coaches, above tennis coaches because he showed the logic that the team managers are more responsible for the teams than individual tennis coaches.
The Spanish megastar also added that there should be freedom for both the players and the individual coaches, and if it does not exist, then the overall mutual relationship can easily be spoiled.
The king of clay may seem to act rude towards professional tennis coaches, but he also supported them in some other ways by recognizing their efforts and contributions towards their pupils.