There is a lot going on in the WWE right now, including Vince McMahon's comeback following his retirement in July 2022.
After it was reported that the biggest wrestling promotion was going to be sold to Saudi Arabia's PIF, WWE said they were exploring some strategic possibilities.
WWE fans were shocked when the Co-CEO, Stephanie McMahon, resigned last week. In her resignation statement, the 46-year-old wrote,
"I look forward to cheering on WWE from the other side of the business."
Stephanie McMahon has resigned as Co-CEO of WWE pic.twitter.com/kmZaeXmd4B

— Sports Illustrated (@SInow) January 10, 2023
After her retirement, her father praised her contribution to the WWE, despite the fact that some fans consider his father to be the main reason behind her sudden departure.
"Stephanie has always been the ultimate ambassador for our company, and her decades of contributions have left an immeasurable impact on our brand."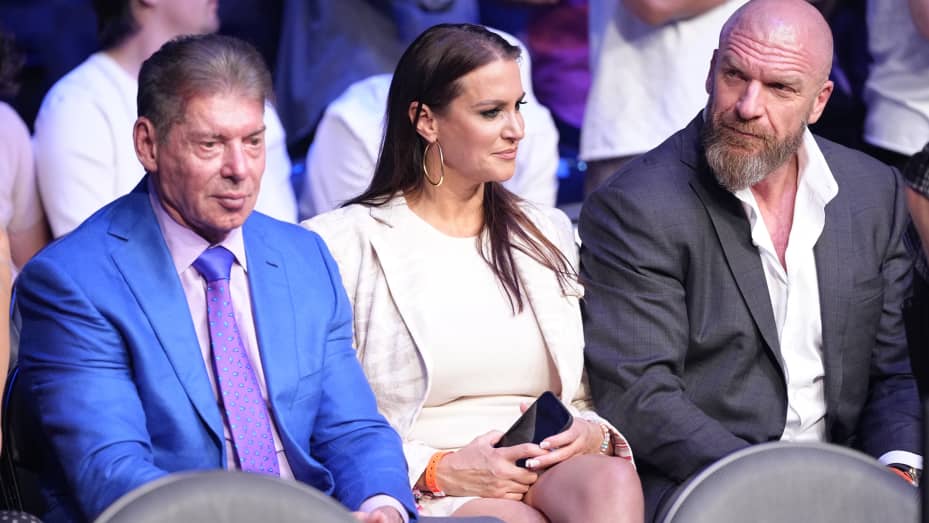 Even WWE Hall of Famer Kurt Angle could not believe that Stephanie had abdicated the position, as he considers her to be a strong woman and thinks that she had a lot left to give to the promotion as she has the same excellency as her father.
"I'm surprised. I didn't expect Stephanie to resign. I'm not sure if she did it because of her father, but she is a classy woman and she was a great employer. She reminded me a lot of Vince in many ways and I think that's why he trusted the company with her, but I'm just really surprised that she resigned."
However, this is not the first time that Stephanie is leaving the promotion; a few years back, when her husband suffered from heart issues, she took a leave from the WWE but again returned when her father was accused of s*xual misconduct and infidelity and had to step down from the chief position.
She debuted as a performer, and prior to his first leave, she worked as the chief brand officer of WWE.