"I would love nothing more in Qatar than for Argentina and Lionel Messi to win the World Cup" Jamie Carragher's worship of Argentina over own Nation sparks controversy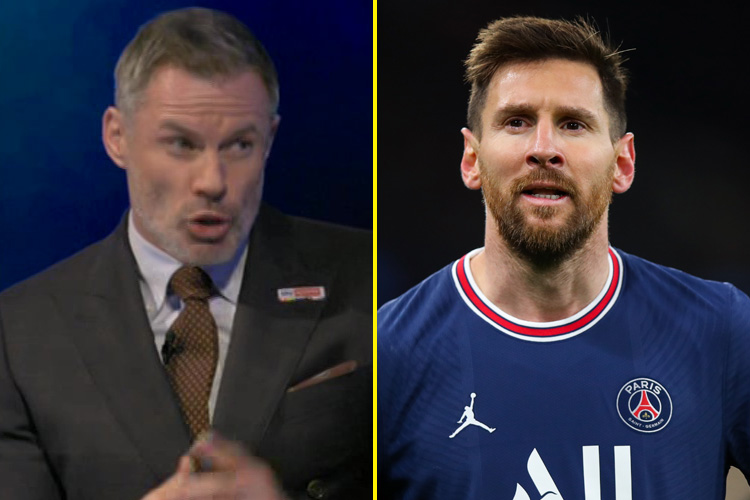 Former Liverpool defender and renowned football pundit Jamie Carragher wants Argentina to win the upcoming 2022 FIFA World Cup in Qatar over his own country England.
Carragher has a reputation for making statements that are both contentious and biased. Numerous disputes arose as a result of his outspoken favoritism for his old team Liverpool and his favorite star Lionel Messi. However, his recent statement has sparked a nationwide controversy as the English pundit prefers Argentina over England to be the champion in the upcoming world cup.
Why Carragher made such a controversial statement?
The preference of Argentina over England is for none other than Carragher's favorite, Lionel Messi. The Argentine legend has won everything possible in football except the world cup. The closest he got to this trophy was when he led Argentina to the final of the FIFA World Cup 2014. Unfortunately, Argentina lost to Germany 1-0, and the trophy remained untouched by the king.
It has been a major debate about whether or not Leo Messi is the greatest of all time. Mainly due to the fierce competition from Cristiano Ronaldo. The Portuguese legend has won 5 Ballon D'or, football's most prestigious individual award. Even though Messi has 2 more than CR7, Cristiano's achievement for the club and especially for his country has spiced up their rivalry.
However, one world cup trophy can distinguish these two forever. Both of them are equally great in terms of the kind of player they are, yet we all know this one trophy makes a player forever memorable in the history of football.
Hence, Carragher wants Messi to finally win it and end the debate once and for all.
I would say that Lionel Messi is the greatest player to ever play football." Carragher said on CBS sports. "That may not be universal because everyone associates… you have to win a World Cup."
What's the reaction from the England fans following this statement?
The three lions' fans were certainly not happy with this statement. Commonly because Carragher himself is an Englishman. England fans are now waiting for 56 years to bring football home again after 1966. The recent major tournament's performance has sparked hopes within England fans, despite getting relegated from the nations league last week. But Carragher's statement not only left the fans disappointed, but fans have also made fun of Carragher on Twitter.
Certain person has got Carra so RATTLED he'd rather wish another country win the World Cup 🤣 never seen anything like it!

— Kyle (@Porooster7) October 5, 2022
What is the possibility of Carragher's wish coming true?
Argentina has been on a roll for the last two years. They broke their 28 years of trophy drought, and Lionel Messi won his first-ever international trophy after winning Copa America in 2021, This year, they won the Finalissima by beating the Euro 2020 champion Italy and broke the Azzuri's longest unbeaten record of 37 games. The Albiceleste are currently on the longest unbeaten streak in their history (35 games). So, it's quite clear that Argentina is indeed one of the favorites to win the world cup in Qatar. Will Carragher's controversial wish come true? We will have to wait till December to see whether or not king Leo can finally win it and seal his GOAT status in his last-ever world cup.