At the age of 36 and in his 16th season, Chris Paul continues to showcase his exceptional skills and basketball intelligence in the 2023 playoffs. Averaging 16 points and nearly 9 assists on 44% shooting from the field, Paul's performance is a testament to his enduring greatness.
He is known by many fans as one of the all-time great point guards. The mix of leadership, playmaking ability, and his seemingly neverending pursuit of winning a championship has solidified his status as a great force on the court, leaving a lasting impact on the game.
Stephen Curry showers high praise on Chris Paul
Stephen Curry and Chris Paul will be teammates for the 2023–2024 season after being competitors for more than ten years. The start of this new phase in their careers has both athletes fired up. Curry expressed his excitement during an appearance on ESPN, praising Paul's extraordinary talent and influence on each club he has played for.
"I mean I'm super excited in terms of you know our history, competing against CP over the years," Curry said. "He's an unbelievable talent, one of the best point guards to ever play this game. It's well understood every team that he's been on, has been elevated, and obviously, we've won championships, we're trying to get back to that level, and to add a guy like that knows how to run an offense, that is pretty versatile in terms of what he can do."
Curry is optimistic about their relationship despite some doubts about how well they mesh, highlighting their excellent basketball IQ and adaptability on the floor. He expressed certainty that they could put the pieces together and work to win another title.
Paul was sought after by the Warriors, and they made a deal to get him, showing that they had a strategy. The Warriors are concentrating on utilizing the aggregate basketball knowledge of their group, despite doubters' possible reservations about their age. They likely have a big strategy in place to take full advantage of this chance and keep pursuing success.
Paul to bolster Warriors' defense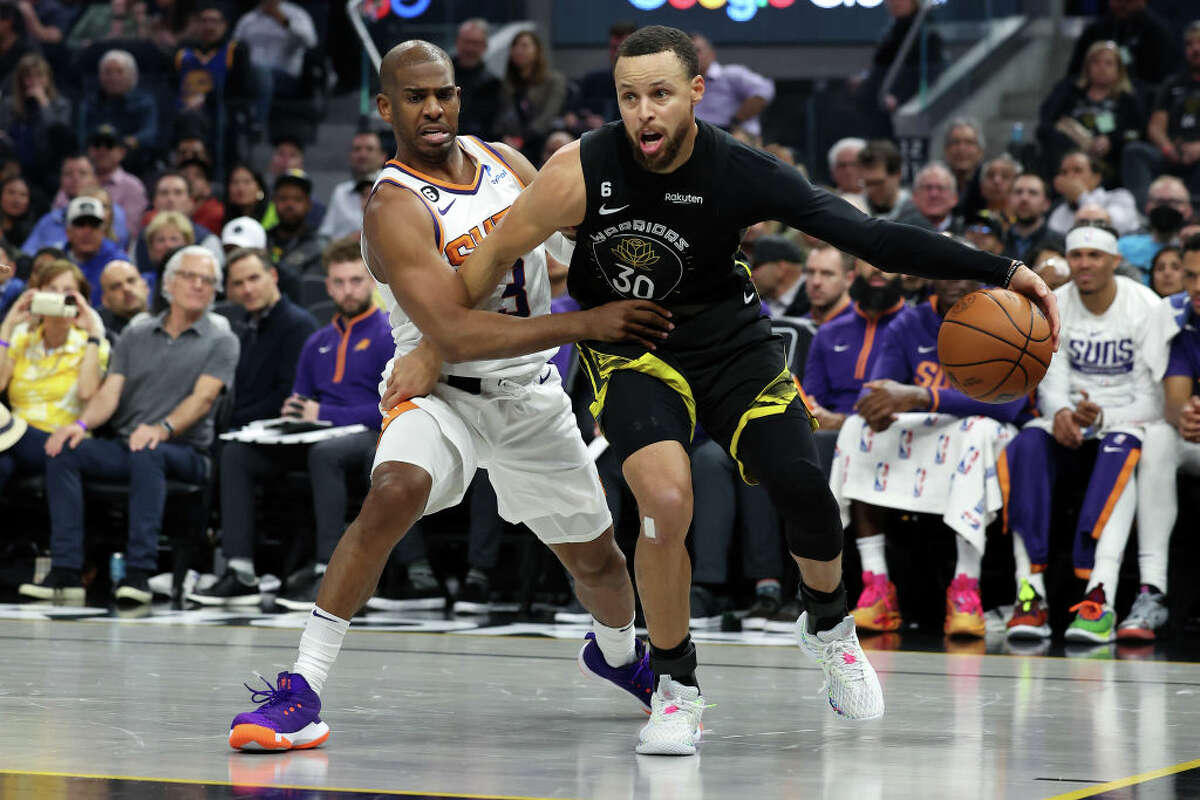 The Golden State Warriors' defense could benefit greatly from the addition of Chris Paul. The guard, who is renowned for his grit and defensive abilities, should strengthen the Warriors' already stingy defense with his quick hands and capacity to obstruct passing lanes.
The team's entire defensive plan can integrate Paul's defensive awareness and leadership skills, making them an even more deadly foe. With their offensive firepower fully established, the Warriors look to be in a strong position to once again challenge for the title.