"It seems like my wife is a hostage" Brittney Griner's wife Cherelle Griner seeks negotiation for her release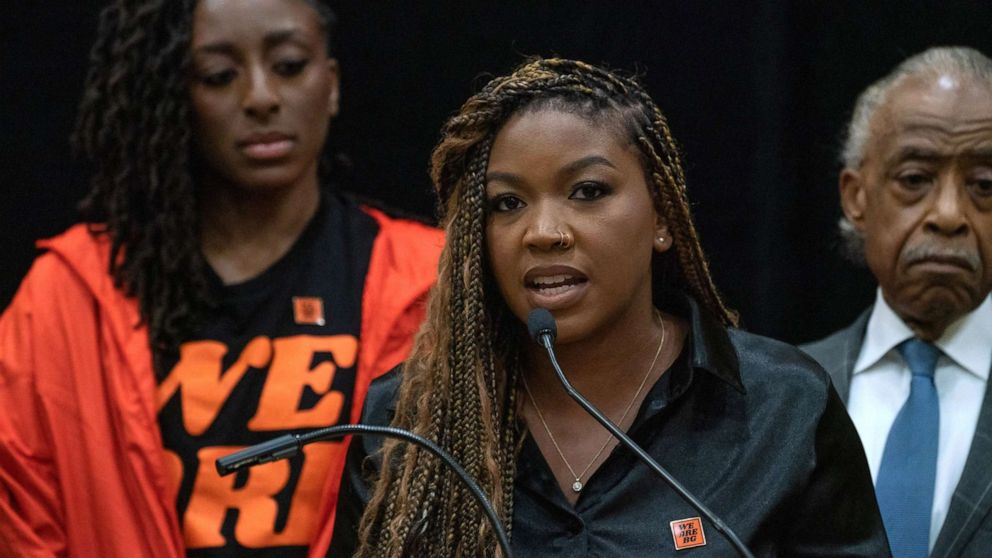 The detainment of the WNBA star Brittney Griner, has left the sports enthusiasts stunned for months. Her biggest fan and wife, Cherelle Griner, has been grieving the most throughout this period of time. The absolutely hopeless and shattered wife came to tears when discussing about her partner's present condition in Russia.
"BG's at her absolute weakest moment in life right now," Cherelle said. "She's very afraid about being left and forgotten in Russia. Or just completely used to the point of her detriment."
The 31-year-old center pleaded guilty to substance possession and was given a nine-year prison term in Russia in August. She participated in the WNBA offseason competition held in Russia. Having not seen her wife in nearly eight months, Cherelle Griner said, "on its face it seems like my wife is a hostage – to know the foreign government is sitting down and negotiating for her release – she's a hostage."
Throughout Brittney's detention, Cherelle has been desperately seeking for every little help she could manage. She has even begged for the US government's interference. Although the Joe Biden government has assured her that they will look into the matter, they haven't quite done anything exceptional yet.
The Phoenix Mercury Center has obtained legal assistance and has already filed an appeal against her sentence. President Biden has announced that he will cooperate with Russia to arrange a possible prisoner swap for Griner and former Marine Paul Whelan. On October 25, a Russian court will hear what her lawyers has to say.
Meanwhile, Cherelle expressed her concern that Brittney would be sent to a labor camp following her appeal hearing on Oct. 25. "Once that hearing is held, and the order is finalized, B.G.'s now in the position where she could be moved to a labor camp," Cherelle said. "My brain can't even fathom it."