After losing to Leon Edwards in the rematch and failing to reclaim his welterweight title in their five-round main event fight at UFC 286, Kamaru Usman has his eyes set on who he wants to fight next. While having a conversation with ESPN MMA's Brett Okamoto, The Nigerian Nightmare revealed that he ideally wants to fight Khamzat Chimaev next.
"I think Leon needs to definitely keep defending that belt and you know I mean I'm number one in the world in that division. Who's number two? Colby's number two so they're gonna fight and three is Khamzat. I think a fight with myself with Khamzat boom and if [Leon Edwards] keeps winning, I think that's a fourth fight for sure."
Usman wants to get a title shot as soon as possible and a win over a big opponent like Khamzat Chimaev might just help him fast-track to a fourth fight with Leon Edwards. However, there is a big problem for The Nigerian Nightmare. With Khamzat missing weight by a whopping margin of eight pounds, it seems highly unlikely that he will compete in the welterweight division.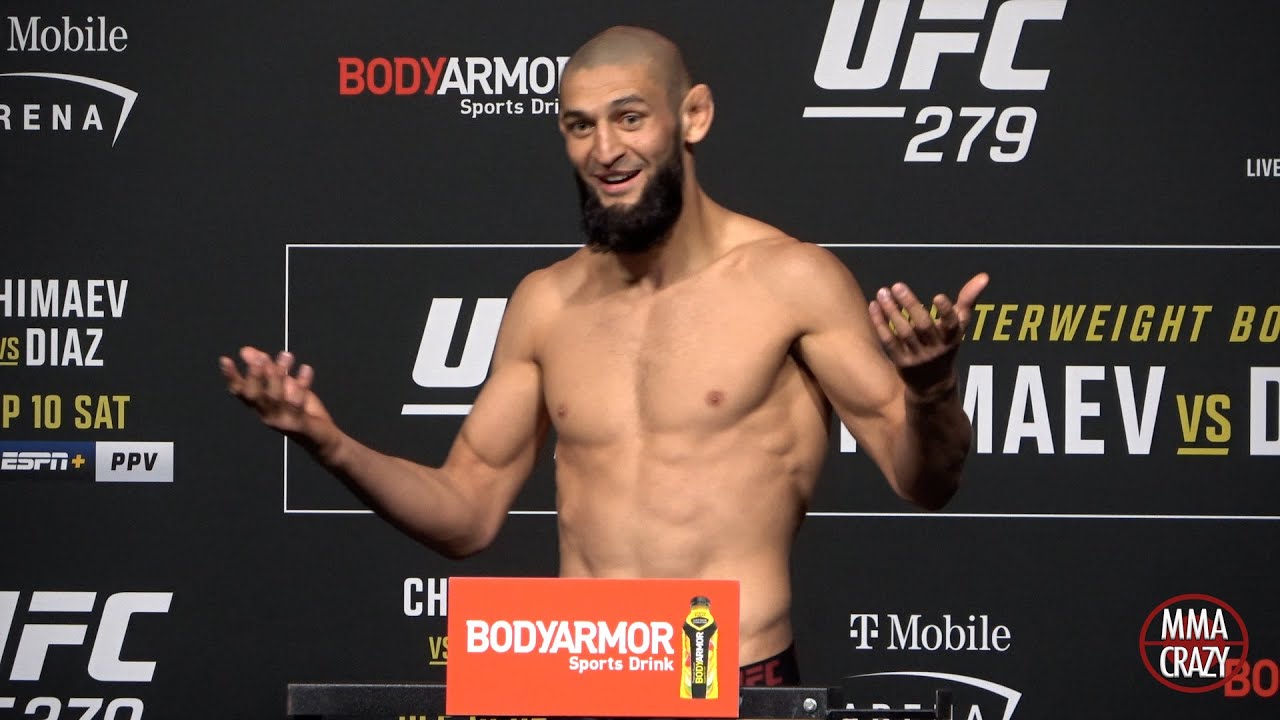 Moreover, the UFC would not like to take the risk by booking this matchup as the entire UFC 279 PPV was in a dilemma due to Chimaev's weight miss. With that being said, the next best move for Kamaru Usman would be to fight up-and-coming welterweight star Shavkat Rakhmonov. The Kazakh welterweight is #6 in the division and is the only fighter in the top six that will be ready for a fight.
Because Gilbert Burns and Belal Muhammad are facing each other on May 6th at the UFC 289 PPV. Do let us know in the comments section who you think should Kamaru Usman fight next in the UFC.
Kamaru Usman reveals possible options other than Khamzat Chimaev for his next fight
Kamaru Usman believes that a fight against Khamzat Chimaev is the number one fight and is the biggest fight in the division. He thinks that this matchup itself is a PPV headliner. While speaking to Brett Okamoto, the former welterweight champion revealed other fights that interest him.
"I'd say Wonderboy, Wonderboy's like the last guy in my era that I haven't fought. We were just on this collision course but just kind of kept missing each other. That's an intriguing fight. And you know it's a crazy one but Conor always said he wanted a third title."
The Nigerian Nightmare feels like Conor needs to run through him before aiming for the welterweight time. Later in the interview, Usman gave a timeframe in which he wants to fight next. He said that he is in shape and can fight relatively quickly but will ideally get back inside the octagon after July. So that rules out the Conor McGregor fight as the Irishman will face Michael Chandler later this year.
A matchup against The Notorious could happen somewhere down the line. But a fight against Stephen Thompson makes more sense and is realistic considering Kamaru wants to win the title once again.