We are all set for the Super Bowl after an astonishing season. The Eagles and the Chiefs are the deserving teams to qualify for the event, as they have nailed all their opponents coming into the Super Bowl. Kansas City Chiefs seemed elated after defeating the Bengals in the all-important AFC Championship game, which was a rematch of last year.
The game almost became a deja-vu as the Bengals gave their all to seal the victory. However, Patrick Mahomes and his boys were up to the task, and sweet revenge was served on top of all the trash-talking that had been going on for days coming into the Championship stage. Getting through to the main event, the Chiefs' Super Bowl LVII jersey is now finalized!
Who displayed the jersey?
It is no surprise; from the title, you might have already known that it was no other than the Kansas City superstar and the team leader, Patrick Mahomes, who displayed the Chiefs' Super Bowl LVII jersey. Mahomes can be spotted smiling at the camera after wearing the "main event" jersey in the latest tweet from the Kansas City Chiefs.
Just a preview 👀@PatrickMahomes | #SBLVII pic.twitter.com/hPJTJudm2d

— Kansas City Chiefs (@Chiefs) January 31, 2023
Moreover, Kansas City fans love the move of the Chiefs as they now move away from their famous red jersey, which they previously wore on three other Super Bowls- IV, LIV, and LV.
Why are the Chiefs wearing white instead of red?
There are multiple reasons for the Chiefs to make such a move. First, as previously mentioned, the team had already worn the red attire three times, so they wanted to try something new. On the other hand, teams wearing white win the title more often than other colors. According to Cody Benjamin of CBS Sports, "In the 56 Super Bowls played so far, the team wearing white has won 36 times, as opposed to non-white teams, which have won 20 times."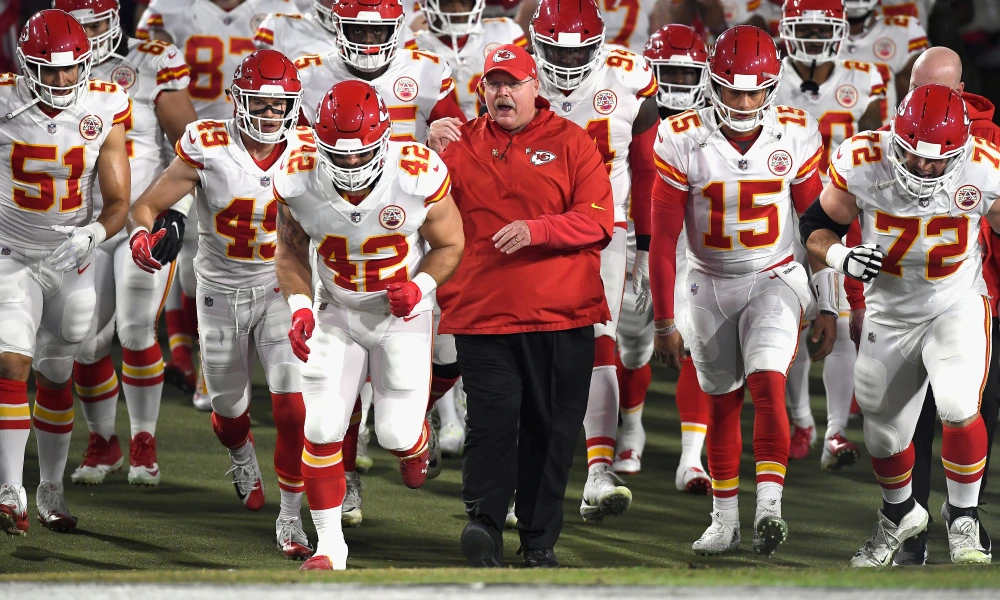 Will the change of jerseys work in favor of the Chiefs? Time will tell. Stay tuned for one of the most exciting Super Bowls!