World No. 1 Daniil Medvedev was eliminated by Nick Kyrgios a few days ago, but his fellow countryman Karen Khachanov, 26, got revenge handsomely by defeating the Australian player yesterday to go through the US Open semifinals.
The Russian prodigy came to this year's US Open as an underdog who is now on the verge of facing World No. 5 Casper Ruud of Norway on coming days.
How did Karen Khachanov defeat Kyrgios in the US Open knockout round?
In a boisterous Arthur Ashe Stadium quarterfinal matchup, Nick Kyrgios was defeated by Karen Khachanov 7-5, 4-6, 7-5, 6-7 (3), 6-4 after defeating defending champion Daniil Medvedev at the US Open.
The game started on Tuesday night and ended at one in the morning on Wednesday. Two spectators were ejected from the game early on after one cut the other's hair in the stands.
By the finish, the late-arriving spectators were cheering enthusiastically for Kyrgios. "Once again, ladies and gentlemen: Respect both the players," chair umpire James Keothavong begged during a play in the fourth set.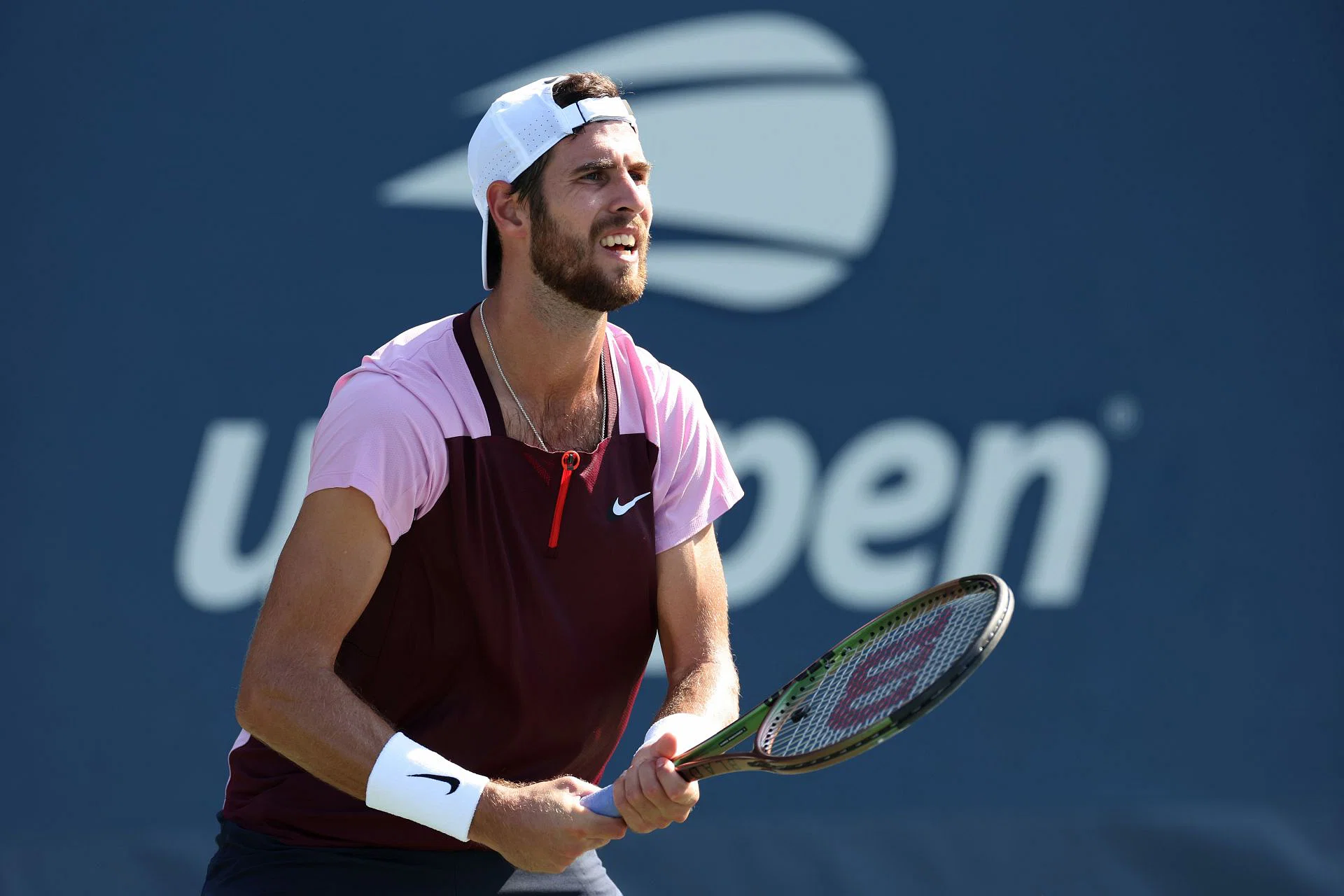 Khachanov, the No. 27 seed, made it to his first Grand Slam semifinal but prior to this match against No. 23 Kyrgios, he was 0-2 in major quarterfinals.
Karen informed the onlookers who stuck around until the end by quoting, "I did it! I did it, guys! Thank you. Now you're giving me some love. I appreciate it, It was a crazy match. I was expecting it would be like this. I'm ready to run, to fight. That's the only way to beat Nick, I think."
High-caliber tennis was played in this quarterfinal for over 3 1/2 hours and it was the second US Open men's match involving players with 30 or more aces since aces were first documented in 1991, and both Kyrgios and Khachanov had powerful serves (31 by Kyrgios). The other was in the 2004 quarter finals between Andy Roddick and Joachim Johansson (30) (34).
Due to the invasion of Ukraine, the All England Club prohibited all players from Belarus, Russia, and Khachanov homeland from competing in Wimbledon this year. When the US Open began, Caesars Sportsbook listed his odds of winning at 150-1.
The Russian player scored significant serve breaks in the final games of the first and third sets against Kyrgios. Kyrgios complained of knee soreness after the opener and was seen by an athletic trainer.
When the game continued, he didn't seem to be suffering any consequences and broke early in the second and on Friday, Khachanov will compete against No. 5 Casper Ruud for a spot in the championship game.