Austin Reaves delivered a stunning performance for the LA Lakers on Sunday night, scoring a career-high 35 points to lead his team to a much-needed win against the Orlando Magic. Coming off the bench, Reaves gave the Lakers a much-needed push early on, drawing fouls and making some impressive passes to get the Lakers' offense going.
Austin Reaves comes up HUGE in the Lakers win against the Magic 🔥

35 points (career-high)
6 rebounds
6 assists

9-of-14 FG
16-of-18 FT pic.twitter.com/EXO2WxA48w

— ClutchPoints (@ClutchPoints) March 20, 2023
Reaves has already established himself as a fan favorite, having delivered some sensational performances in his young NBA career. But this latest performance has earned him the seal of approval from Lakers superstar LeBron James, who tweeted his admiration for the young guard's game.
AR YOU A BAD MUTHA…SHUT YO MOUTH!!! You toooooo TOUGH!! 🔥🔥🔥🫡👑

— LeBron James (@KingJames) March 20, 2023
LeBron's tweet could be a huge boost for Reaves, who has been developing into a top-class player. He has been averaging 12.00 points, 3.0 rebounds, and 2.9 assists this season, showing impressive growth since his rookie season.
LeBron's praise also reflects the Lakers' improved record, now standing at 35-37 after the win. With this victory taking them back into the Play-in tournament, the Lakers will be hoping to keep their playoff aspirations alive.
While LeBron recovers from his injury, the Lakers will need to keep winning games to facilitate his smooth transition back into the system. With Reaves delivering standout performances like this, they will have every chance of doing just that.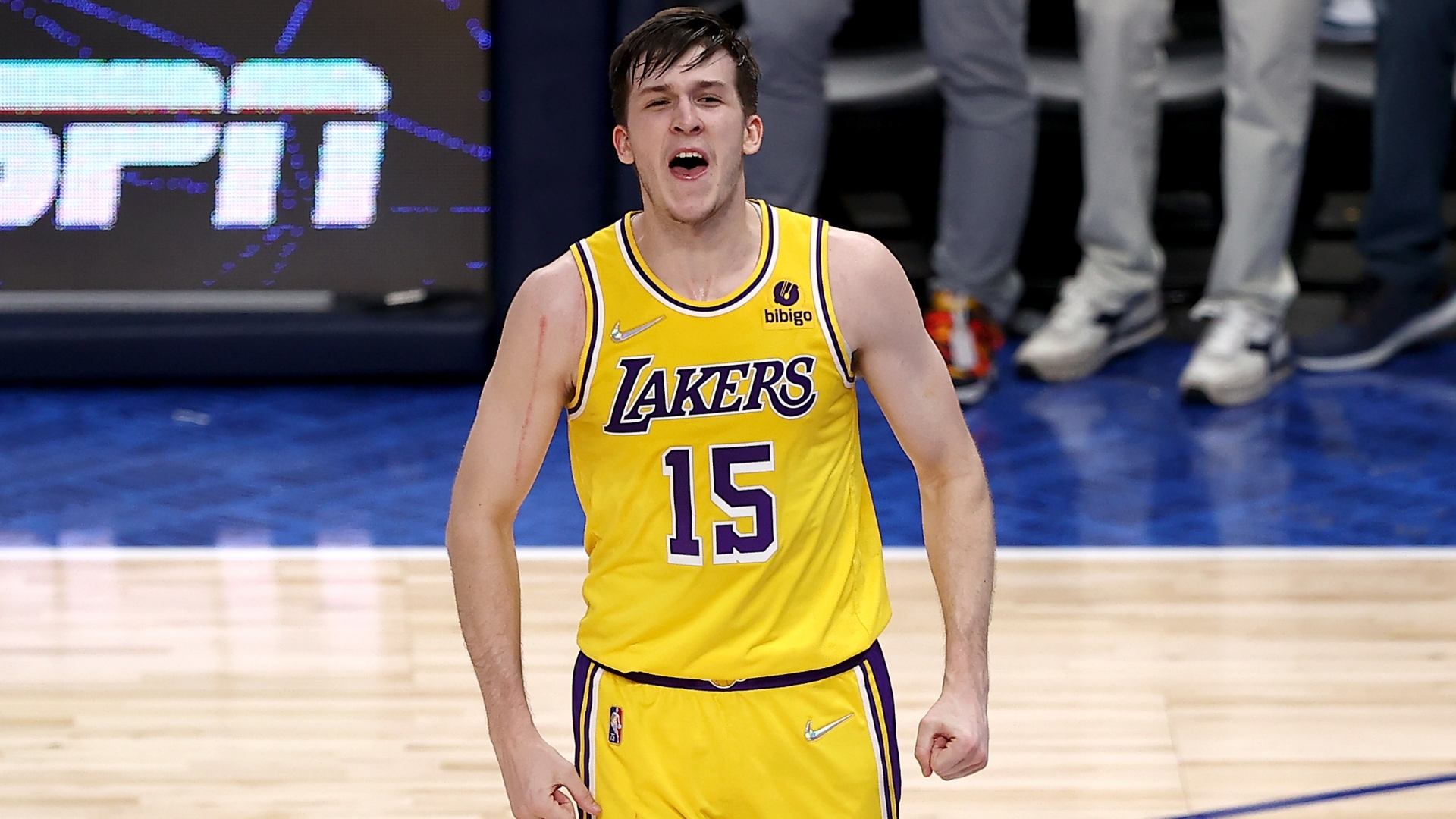 "The Crucial Role of LeBron James in the LA Lakers Organization"
LeBron James is a crucial part of the LA Lakers organization, bringing his superstar talent, leadership, and championship experience to the team. Since joining the Lakers in 2018, James has been the driving force behind the team's success, leading them to the NBA championship in 2020.
James is a versatile player who can dominate games in multiple ways, whether it's scoring, playmaking, or defending. He sets a high standard for his teammates and pushes them to be their best on and off the court.
Off the court, James is also a respected voice in social justice and advocacy, using his platform to bring attention to important issues and make a positive impact in his community. With James sidelined due to injury, the Lakers have had to rely on their other players to step up and fill the void.
However, James' return will undoubtedly be a huge boost to the team's morale and playoff aspirations. His importance to the Lakers cannot be overstated, and his leadership and talent will be critical in the team's pursuit of another championship.