Anthony Davis played through injury during a game against the Timberwolves, rolling his ankle in the third quarter. Despite the injury, Davis continued to play, scoring an impressive 38 points and 17 rebounds. However, he was not met with sympathy and praise from some NBA fans on social media.
Update: Anthony Davis is staying in the game https://t.co/JJgbbelVPI

— NBACentral (@TheDunkCentral) April 1, 2023
Fans took to Twitter to mock Davis, calling him "soft" and a member of "LeFraud's all drama team," a reference to his teammate, LeBron James. The comments came despite Davis clearly limping and showing signs of pain throughout the game.
LeFraud's all drama team. SMH

— Intimidator21 🦅 (@Intimidator21) April 1, 2023
And the Oscar goes to…

— Andres 🇲🇽🎃 (@MdgAndres10) April 1, 2023
This reaction from fans is not uncommon in the NBA, where players are often criticized for not playing through injuries, but are also mocked for playing while injured. It is a frustrating paradox that highlights the unrealistic expectations placed on professional athletes.
Davis' decision to continue playing despite his injury is a testament to his dedication to the Lakers and his teammates. However, the negative reaction from some fans on social media is disappointing and unfair.
Athletes are human beings with limitations, and injuries can have serious consequences on their careers and personal lives. The trolling of Davis and other players on social media only contributes to a toxic culture in sports that focuses on negativity and tearing down athletes, rather than supporting them.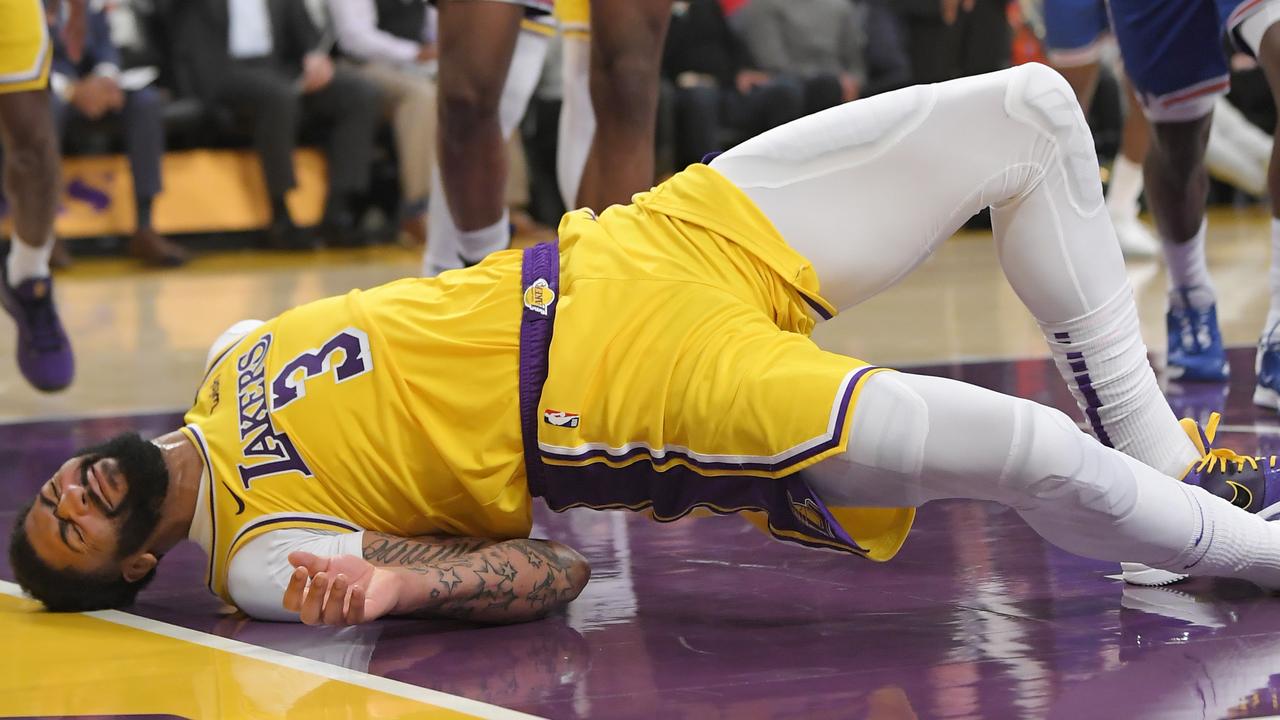 Fans should show empathy and understanding towards their favorite players, and appreciate the incredible feats they are able to accomplish on the court.
In conclusion, Anthony Davis' decision to play through injury during the game against the Timberwolves demonstrated his dedication to his team and his sport. However, the negative reaction from some fans on social media highlights a troubling trend in sports culture. Athletes are held to unrealistic standards and criticized for their every move. It is important that we as fans show support and empathy towards our favorite players, and appreciate the incredible physical and mental challenges they face in their careers.
Injury impact on Lakers' Season: Anthony Davis is not the only victim
Injuries have been a major source of trouble for the Los Angeles Lakers this season. The team has been plagued by a number of injuries to key players, including LeBron James and Anthony Davis, which have forced them to miss significant time on the court. This has had a negative impact on the team's performance, as they have struggled to find consistency and cohesion on the court.
The Lakers have been forced to rely on their bench players to step up and fill the void left by their injured stars, but this has proven to be a difficult task. The team has suffered a number of disappointing losses and has struggled to maintain their position in the highly competitive Western Conference.
Despite these setbacks, the Lakers remain a talented and determined team, and they will continue to fight hard as they look to make a deep playoff run. With the return of their injured players, the Lakers will be a force to be reckoned with in the postseason.