While Rey Mysterio was being inducted into the WWE Hall of Fame. It was a special moment for fans to see their childhood hero receive such a prestigious honor. However, during Mysterio's entrance, Sami Zayn's biggest fear came true.
During Rey Mysterio's induction into the WWE Hall of Fame. His son Dominik failed to acknowledge him and refused to stand up to applaud him.
Welp, @DomMysterio35's out.

So disrespectful. This is @reymysterio's night. 😔#WWEHOF pic.twitter.com/SSjJnnU17R

— WWE (@WWE) April 1, 2023
In addition, Dom was seen leaving with Rhea Ripley and Damien Priest during Rey's speech. Which was a disappointment for the legendary wrestler.
Prior to the Hall of Fame ceremony, Zayn had expressed concern that Dominik might disrupt his father's special moment. Unfortunately, his prediction came true when Dominik ignored Rey and refused to stand up and applaud him.
To make matters worse, Dominik also left the stage with Rhea Ripley and Damien Priest while Rey was giving his speech. Although Rey had initially stated that he wouldn't react to his son's behavior.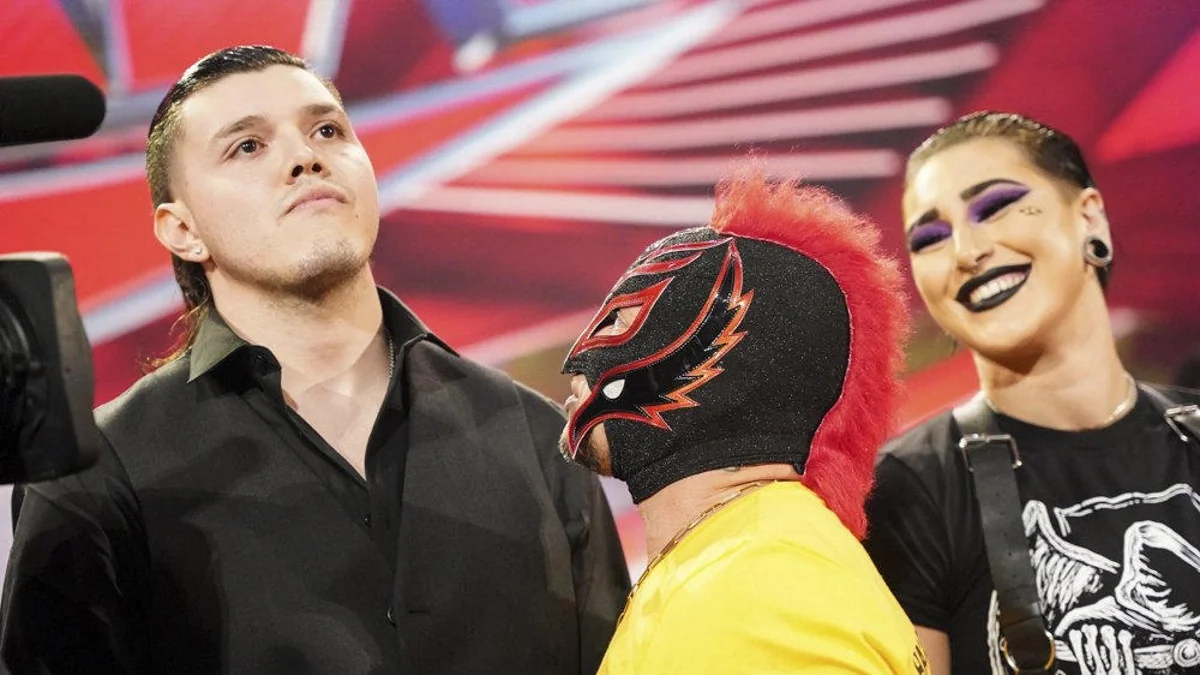 He couldn't help but break down as a father for a few brief moments during the ceremony.
Rey Mysterio Vs Dominik: The battle intensifies
Dominik sought revenge after being attacked by his father Rey on SmackDown last week. He saw the WWE Hall of Fame as the perfect opportunity to embarrass his father in front of millions of fans on his special night.
"Mr. Hall of Fame! All I see is a deadbeat dad that I'm gonna beat tomorrow at WrestleMania. See you there, jefe," said Dominik Mysterio.
Rey Mysterio's Hall of Fame speech was fantastic despite his son Dom's walkout, and Konnan taking a shot at him during his induction speech. Although Dom tried to ruin his father's night, he didn't succeed completely.
The real action will take place tomorrow at WrestleMania 39, where they will face each other in a deeply personal match.
The WWE universe is eagerly anticipating their match at WrestleMania 39. Rey has endured a year of his son's tantrums, and he's ready to teach Dominik a lesson and bring an end to this chapter. Fans were disgusted by the turn of events during the HOF ceremony.
Let us know your thoughts in the comments section below.