In a startling turn of events, Dallas Mavericks' star guard Luka Doncic received a hefty fine of $35,000 for displaying an unprofessional and inappropriate gesture toward a game official.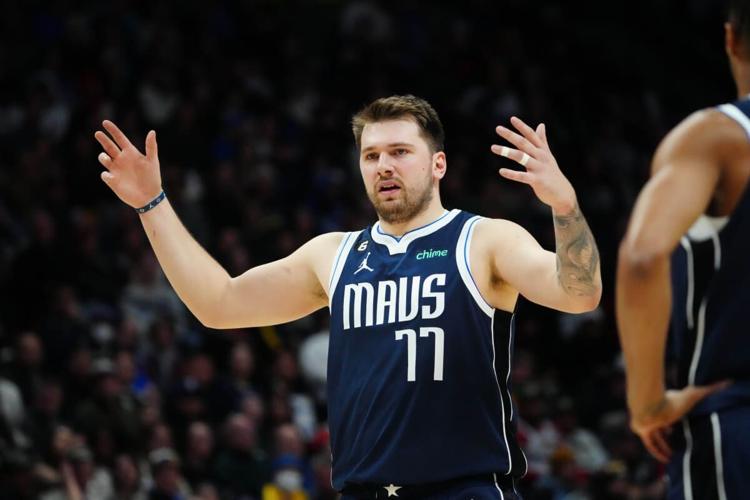 Joe Dumars, Executive Vice President and Head of Basketball Operations, made the announcement in a recent statement, emphasizing the need for maintaining decorum and professionalism on the court.
Why Luka Doncic flashed the cash sign?
This eyebrow-raising incident took place during the closing moments of a nail-biting showdown between the Mavericks and the Golden State Warriors on March 22 at the American Airlines Center. With only 1.7 seconds remaining on the clock in the fourth quarter, tension was at an all-time high as the Mavericks trailed the Warriors by a narrow margin of 127-125.
As the game reached its climax, Dončić's emotions got the better of him, and he directed the controversial cash sign gesture at the referee. This gesture is widely recognized among sports fans as the "money play" gesture. It is the signature gesture of former Texas A&M quarterback and Heisman Trophy winner Johnny Manziel.
Dončić endeavored to reduce the gap with a layup against Draymond Green in the paint, just 3.2 seconds before the fourth quarter ended. Unfortunately, he missed the shot after a challenging duel. The four-time All-Star was displeased with Green's defense during the pivotal play, and he made sure to express his discontent to the officials.
As he moved down the court, Dončić gestured by rubbing his fingers together, insinuating a connection to money. The incident caught the attention of the league authorities, who deemed it necessary to penalize the player for his conduct.
This unfortunate incident comes at a critical time for the Mavericks, who are struggling in the current season and the loss to the Warriors has added pressure on the team. The consequences of Dončić's actions may reverberate beyond the monetary fine, potentially affecting the team's morale and chemistry.