"Come on LeBron James, have the guts": Skip Bayless implores King James to join resurgent Lakers following victory over Thunder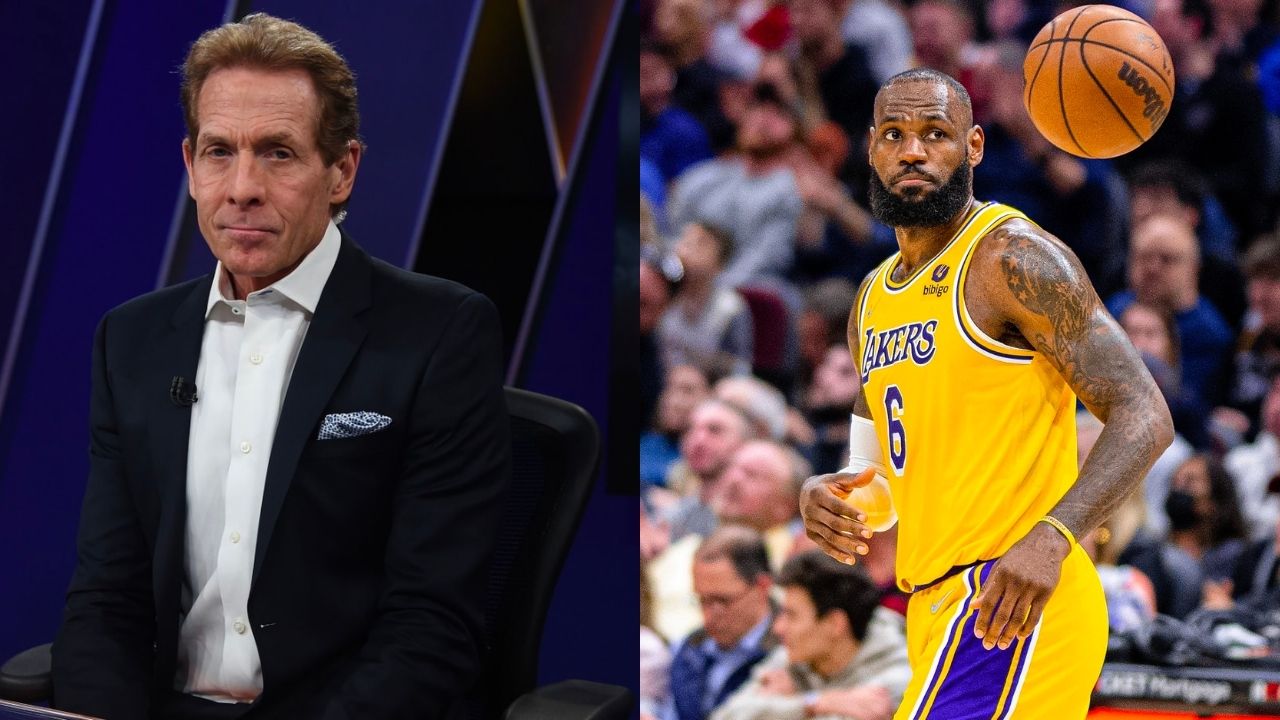 LeBron James is one of the greatest basketball players of all time. He has cemented his legacy in the sport with his incredible performances on the court. However, there is one man who believes that LeBron still has more to prove, and he has made it clear in no uncertain terms.
Skip Bayless, the controversial sports commentator, has called out LeBron James. He has urged him to join the resurgent Los Angeles Lakers. In the wake of the Lakers' victory over the Oklahoma City Thunder, Bayless implored James to have the guts to take on this challenge and prove himself once again.
The Los Angeles Lakers have reached a significant milestone by reaching a .500 record, a feat they haven't achieved since January 25 of last year. And coincidentally it happened when LeBron James was also injured. Despite being written off earlier in the season, the Lakers have managed to climb up to the playoff spots with just 8 games left in the regular season.
They may only make the play-in spots. But their remarkable journey from 13th place a few months ago demonstrates how much the team has improved. Even Skip Bayless, a notorious Lakers hater, is now praising the team's aggressive play and determination to make it to the postseason.
HERE COME THE LAKERS. Finally rise to .500. I'm liking this team more and more. AD came to play tonight. Schroder closed. COME ON, LEBRON, HAVE THE GUTS TO SEE HOW FAR YOU CAN HELP TAKE THIS TEAM. WEST IS BEGGING TO BE WON.

— Skip Bayless (@RealSkipBayless) March 25, 2023
The Lakers have achieved this without LeBron James. However, when he was on the team, they looked like a force to be reckoned with. Even now, with a few concerns, the Lakers have the potential to make a deep playoff run.
What's next for LeBron James and the Lakers?
In their recent game against the Oklahoma City Thunder, the Lakers faced a tough challenge from Shai Gilgeous Alexander. But they managed to pull through in the end. Meanwhile, the Dallas Mavericks have fallen out of the playoff picture, giving Skip Bayless more ammunition to criticize Luka Doncic and Kyrie Irving.
With only 8 games left, the Lakers must take it one game at a time. Especially since 6 of their remaining games are against their direct rivals. A slip-up could cost them dearly. And they must play with the same intensity and focus as they have been.
LeBron's return date is uncertain. But the Lakers are primed for his return. And an exciting end to the season is on the horizon.
LeBron James is no stranger to challenges. He has proven time and again that he is one of the greatest basketball players of all time. Whatever the outcome may be, one thing is certain: LeBron James will always be remembered as one of the greatest basketball players of all time. And his legacy will continue to inspire generations of fans and players alike.